'][]5]\\≥'
Well here we are Friday already, where do the days go? I can tell you it is not so fun playing catch up from being away on a relaxing vacation. My daughter has been at a Spanish camp this week and it started at 8:00 each day, hello reality and early mornings again. I came back committed to posting on the blog a few times a week but barely have had time to look at my blogger dashboard..I know, can I get some cheese with that wine, don't even get me started about the sweltering 102 degree heat!
On the other hand I was able to catch up with a few of my clients, make some head way on my website, and even the ole office got a good cleaning.
I have been contemplating painting the floor of my screened in porch but I just can't decide if solid or pattern is the way to go for that space. After watching Mary McDonald on this season's  Million Dollar Decorators I have been inspired to go a little more bold in my flooring options. Mary's signature look is glamour but she is also known for her bold use of pattern on the floor as shown in the images above and below. In my collection there seems to be more paint on the floor in kitchens and a color favorite, green, excellent choice.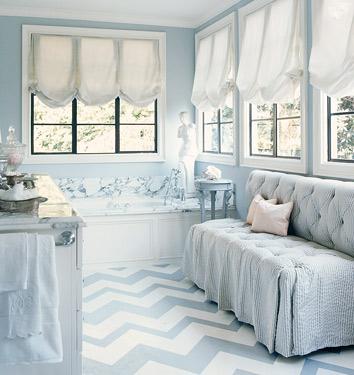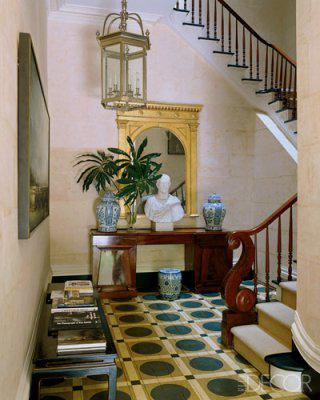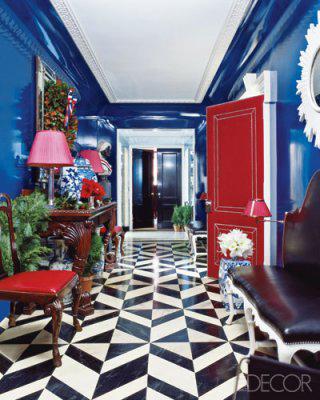 ,m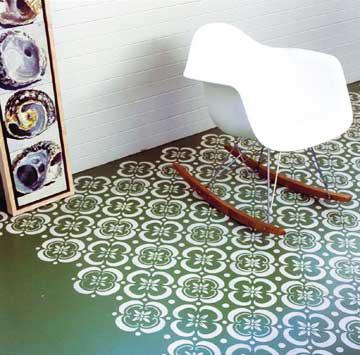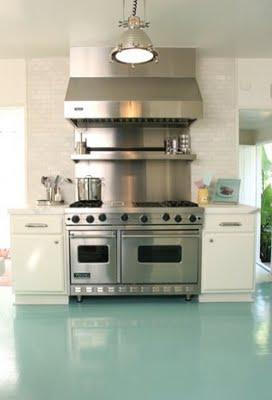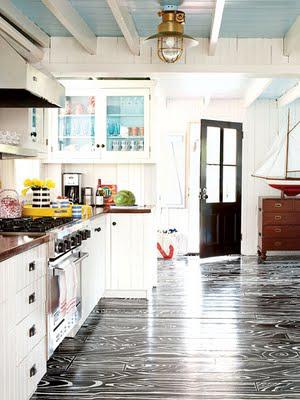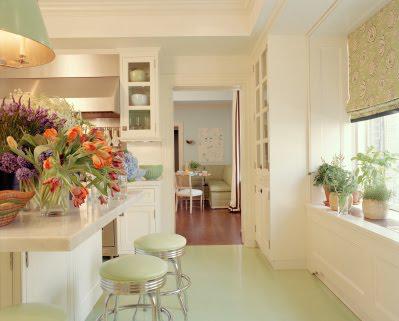 Mary McDonald, Elle Decor, Miles Redd, Windsor Smith, Coastal Living, and Tory Burch
Before and After


I thought I would share a few photos of a project I am working on. This project is phase 2, we are moving right along and marking off our list. It is amazing how much fresh paint livens up any space! I can't wait to show you the finished work it is so exciting when a plan comes together.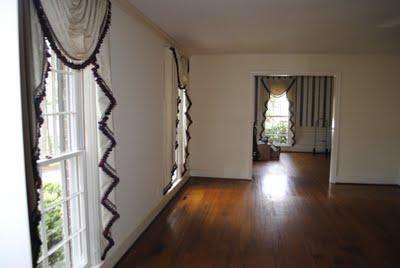 Before a 1960's living room in need of a little TLC.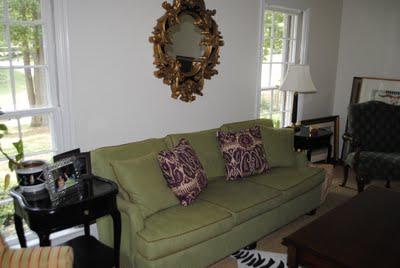 After, a fresh coat of paint, beautiful seagrass rug with zebra hide overlay. 2 gorgeous purple ikat pillows that were made from a custom shower curtain in her previous home. Next week we will be hanging the stunning chocolate chevron panels that I just picked up...can you get the picture?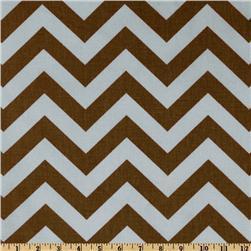 So chic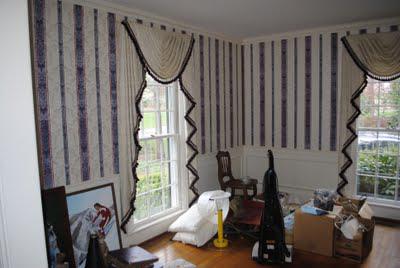 Before, a severely outdated dining room adjacent to the living room, love a challenge.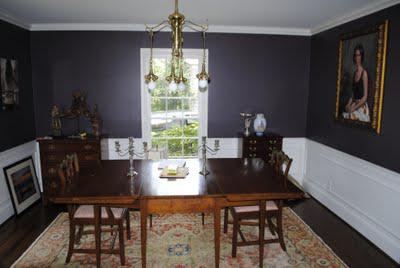 After, luscious eggplant with the most magnificent light fixture! Reminds me of Ruthie Sommers' dining room light...can't you just imagine beautiful gold up there too?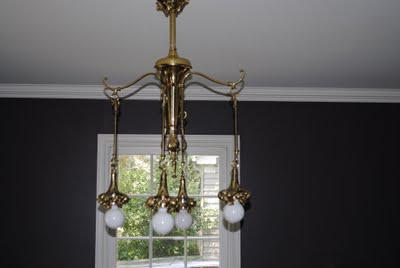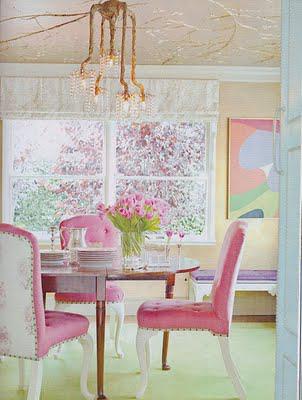 Ruthie Sommers dining room as seen in 
House Beautiful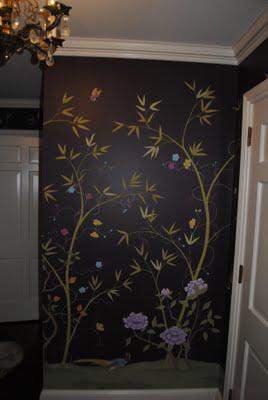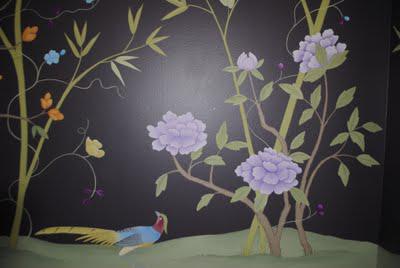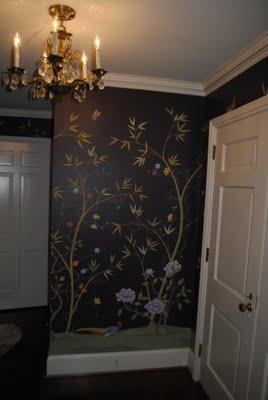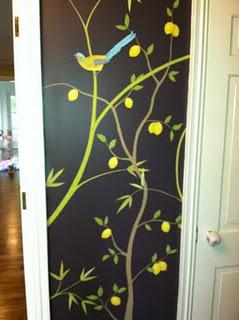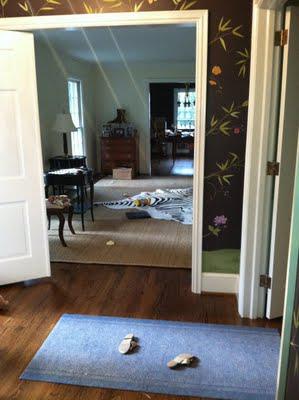 The foyer which my camera does not even hardly do justice is hand painted by local artists Klutz Thompson Designs. A few years ago when we were working on another home I showed  my client the below image from wallpaper company Fromental. She stuck it in her idea folder and when planning for this home came about, the look was perfect for the foyer. 
The bamboo stalks, hydrangea, lemon tree, birds, and butterflies are lively, colorful, and help bring together all the colors she is using throughout her home.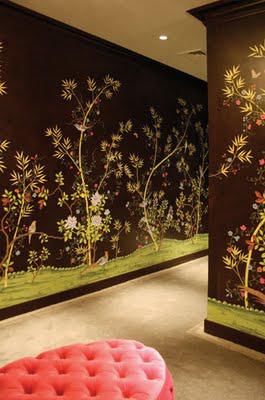 Fromental Chinoiserie Wallpaper
I am really looking forward to updating you on the progress of this beautiful home.