This summer,
a magical thing happend. I got randomly choosen to be invited to three different Fashionshows of the Mercedes-Benz Fashionweek.
This was my schedule: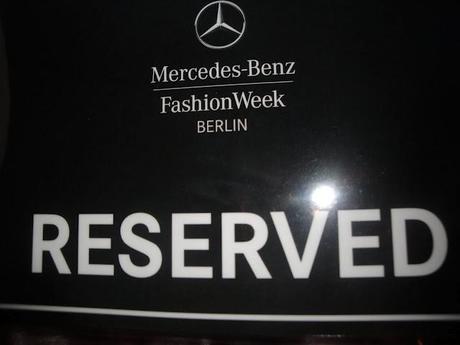 ●Wednesday, 6th July 2011 @ 6pm: Strenesse Blue
●Thursday, 7th July 2011 @ 4.30pm: Mongrels in Common - where I got to meet german actress Alexandra
Neldel, she's so friendly!
●Friday, 8th July 2011 @ 4.30pm: I ended an amazing week with Frida Weyer- my favorite Designer of them all.I took some pictures, although not very good ones and I'd be happy to share them here with you:
►Strenesse Blue
 This is how the Show really was. A bit too short for my expectations, and the colours and shapes were rather unconspicuous and understated but miracolously, it adapted itself in an elegant way to the fairylike hair and make-up. Although the picked colours for the season were a little mainstream, it reflected the street style in an interesting way. Still, a very good - and my very first real - Fashionshow!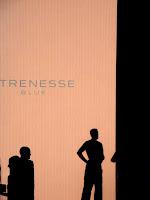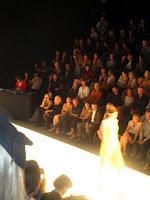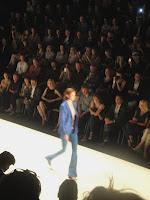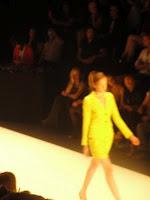 ►Mongrels in Common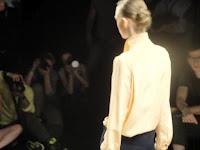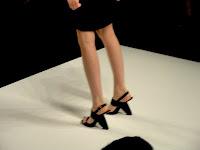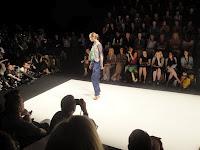 I loved the Hair, which was lightly braided to the side in a fairylike way.
The make-up was also restrained, adequate to the hair to embody the style of the clothes in a better way. The clothes on the other hand, seemed to radiate sportiness and elegance and the picked colours of the collection were rather colourful than mainstream, which I appreciated! All in all the extraordinary mixture of remarkable colours and the pinch of elegance, made this collection unique in her own way.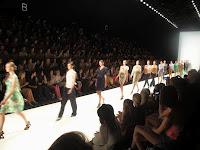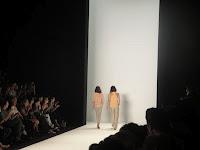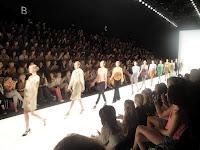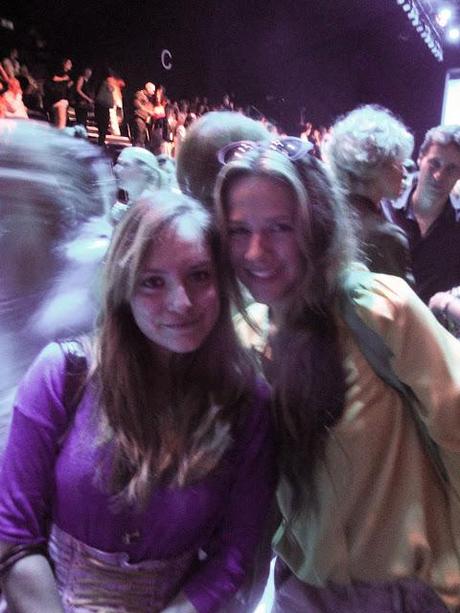 with lovely Alexandra Neldel

@ Mongrels in Common Fashionshow, she's wearing a ochery blouse by Mongrels in Common that she combined with a casual bleached out jeans, pink high heels and a nature-kind green canvas bag. A very fresh and summerly styling, Miss Neldel!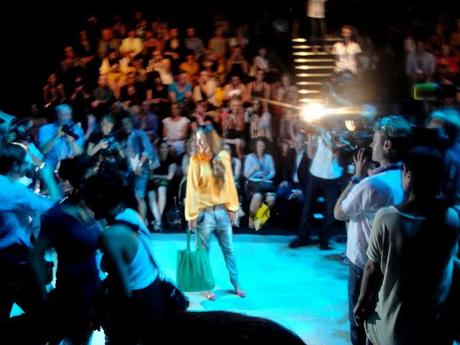 ►Frida Weyer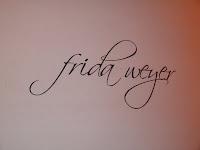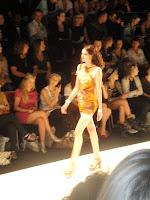 As I said before, Frida Weyer was my absolute favorite designer. The style, the colours, the image of her creations - everything corresponded to my vision of a wearable, stating and at the same time selfconscius and elegant wardrobe. I even have to compliment the hair & make-up which radiated the coltish, magic and dollish image of a woman! Some colours like the deep purple had the impression to be randomly picked because they didn't fit with the sunny yellow - although it made a fresh appearence!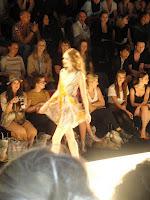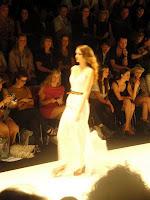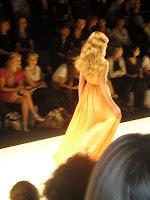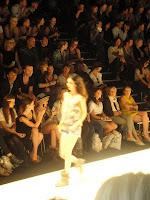 ►After the Fashionshows: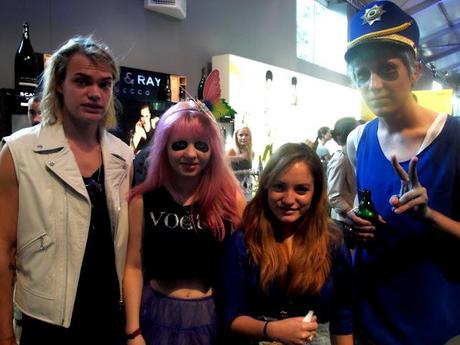 with Wilson Gonzales Ochsenknecht and his Fashionjunkies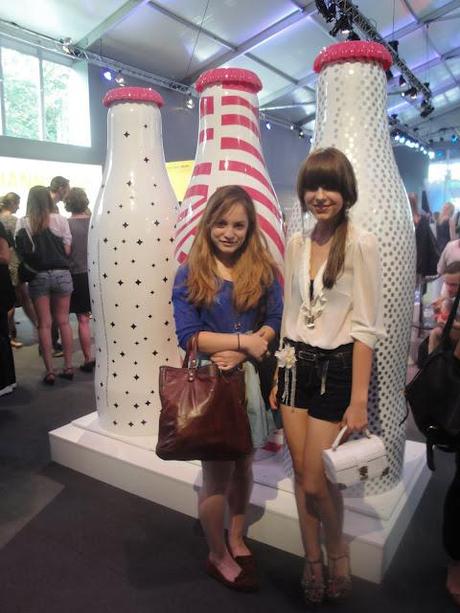 with Fashionblogger Jasmin Fatschild
♦
At Last, I'd like to thank the four different and wonderful people who made my unrealisable dream come true! Thank you Malaika, Thank you great sweet german couple (who has enabled me to sit in the 3RD ROW!!!) and Thank you Claudia!
Follow @designsofBC