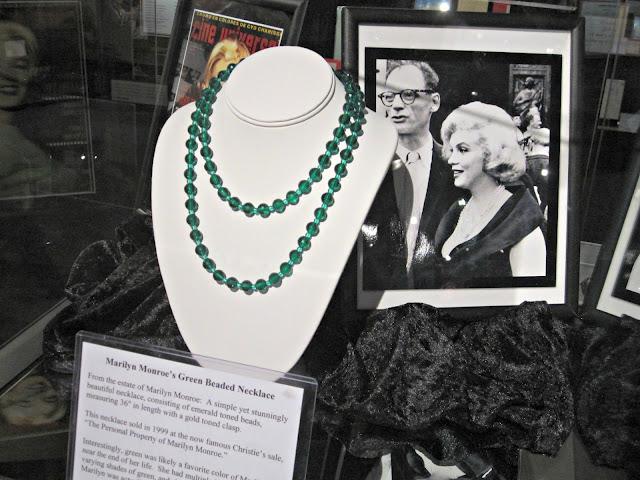 (MM's green beaded necklace)


Saturday night I shared some photos of The Hollywood Museum with you.  I have more photos today, but these are from what I actually went to the museum for, The Marilyn Monroe Exhibit.  The exhibit runs until September 2nd, so if you get a chance to come out to Hollywood, it's well worth the trip.  Take a look at some of the items they have on display.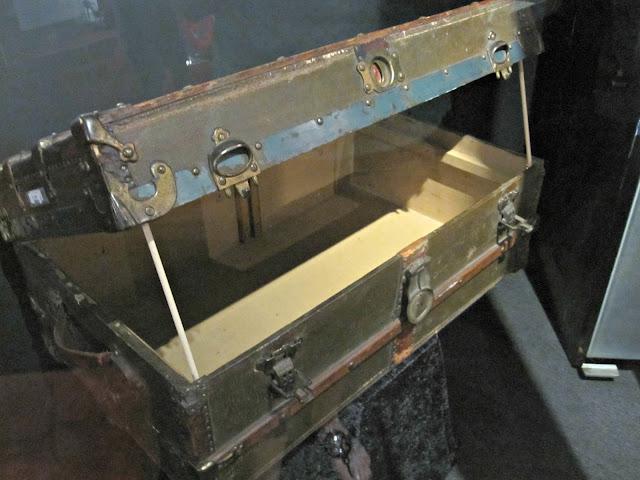 (MM's trunk)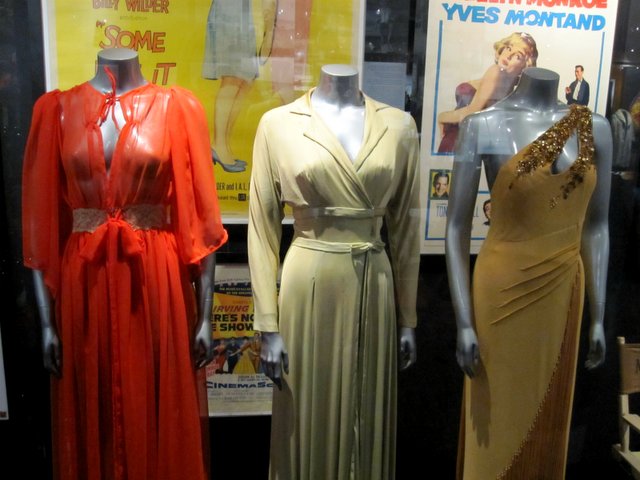 (Some of MM's outfits)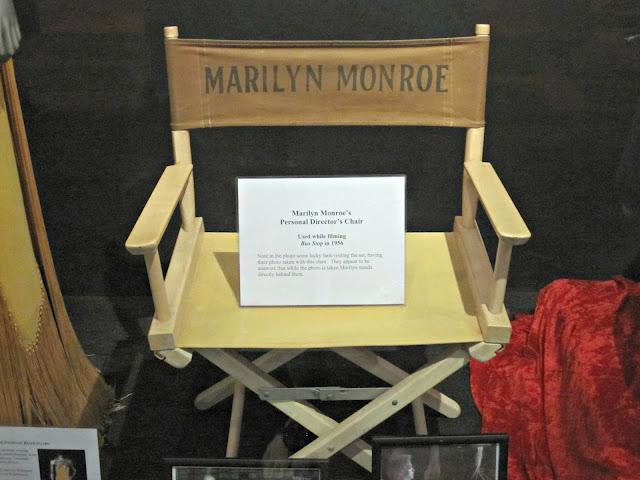 (MM's personal directors chair)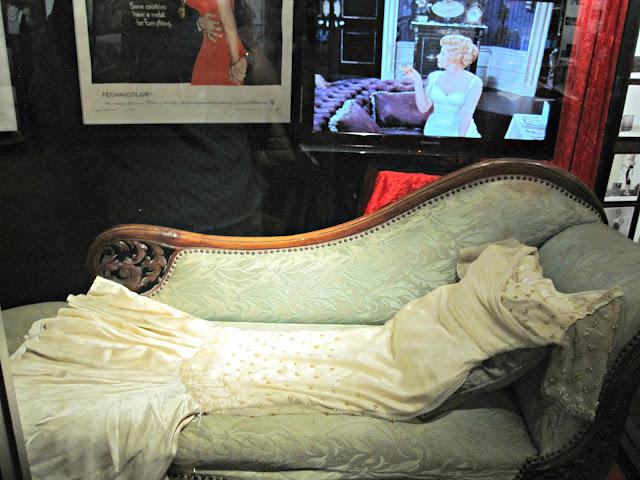 (One of MM's dresses as seen in the film in the background)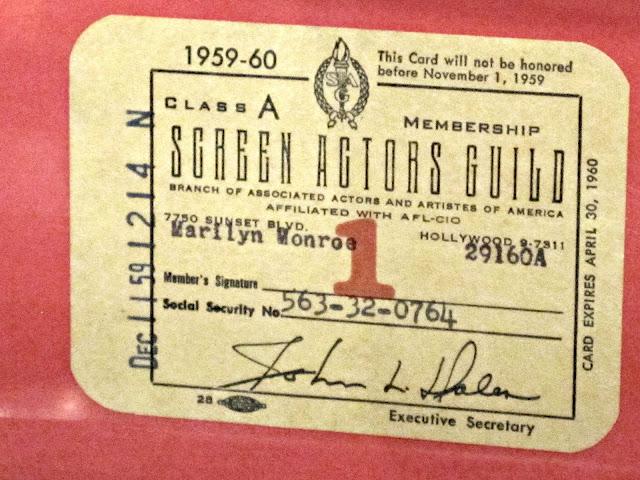 (MM's Screen Actor's Guild card)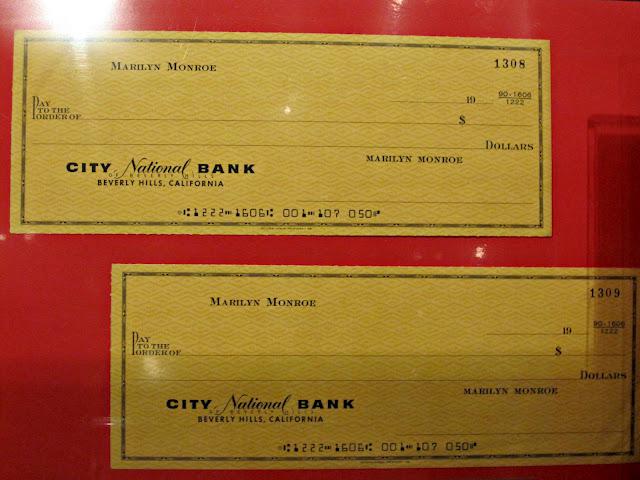 (MM's personal checks)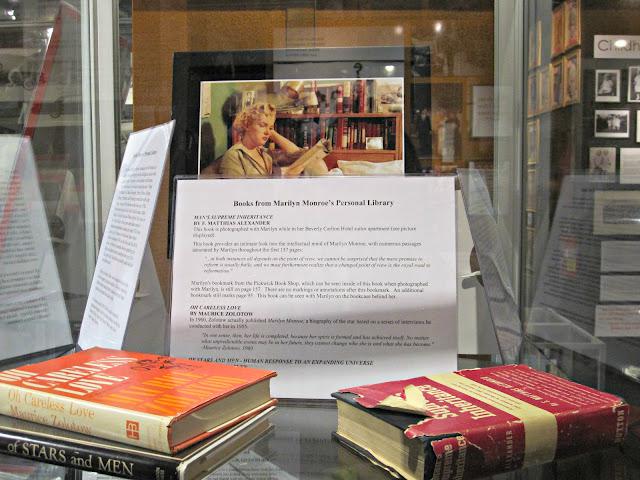 (One of my favorite parts of the exhibit, MM's personal books)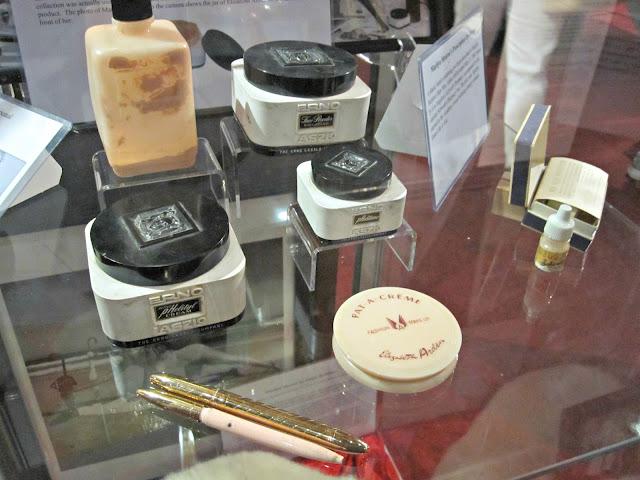 (MM's personal makeup)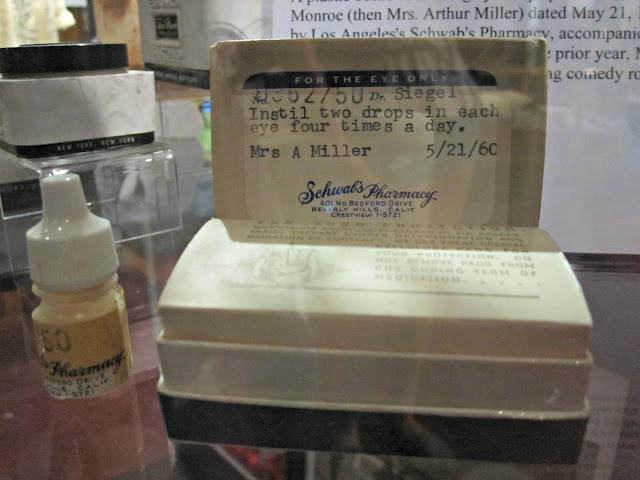 (MM's eye drops--check out the label "Mrs. A. Miller")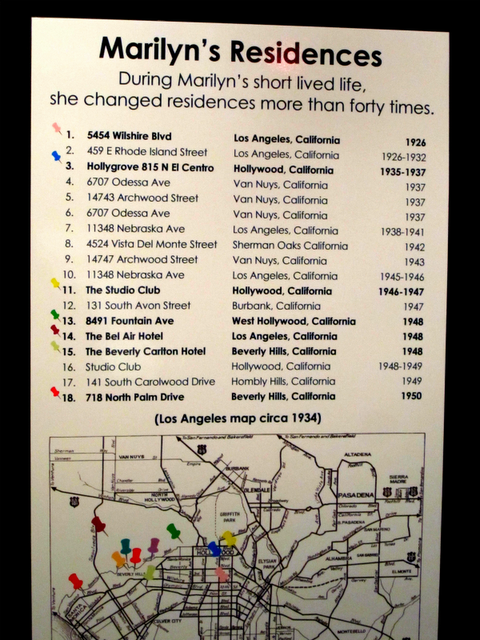 (List of MM's residences.  She moved over 40 times in her career)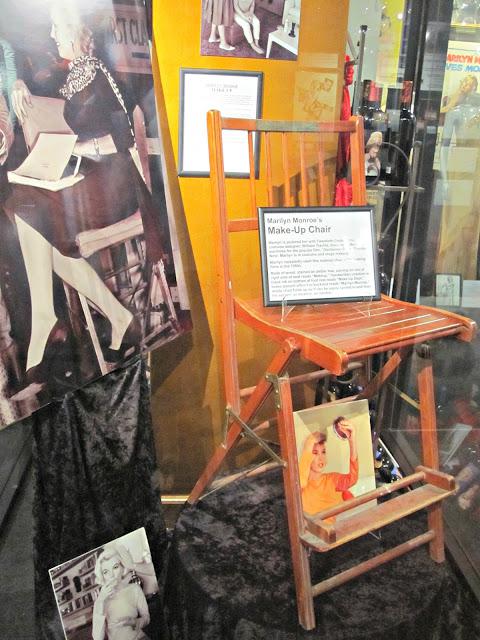 (MM's personal makeup chair)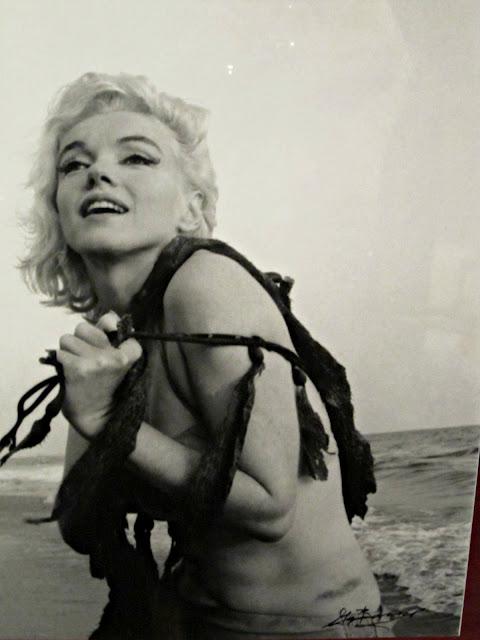 (I loved this photo, I've never seen it untouched, notice her gallbladder scar on the bottom left of her stomach)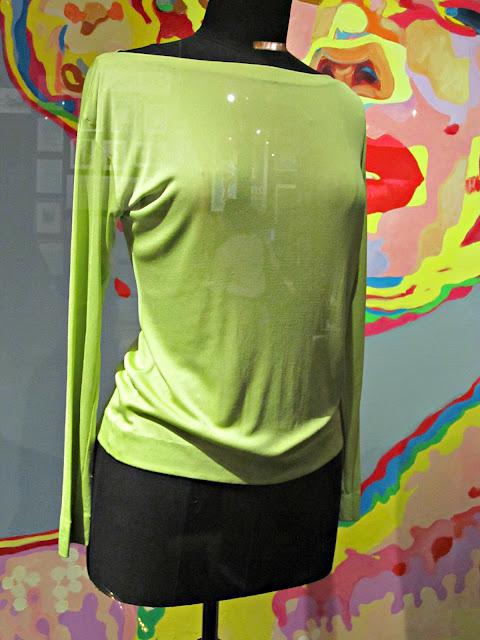 (Green Pucci silk sweater owned by MM.  One of her favorites)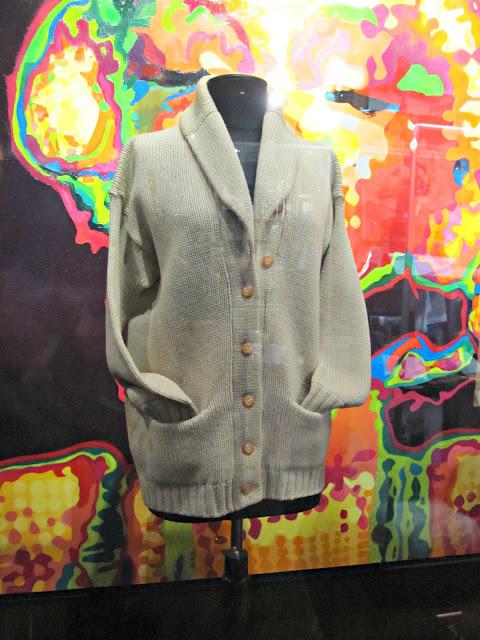 (MM's sweater)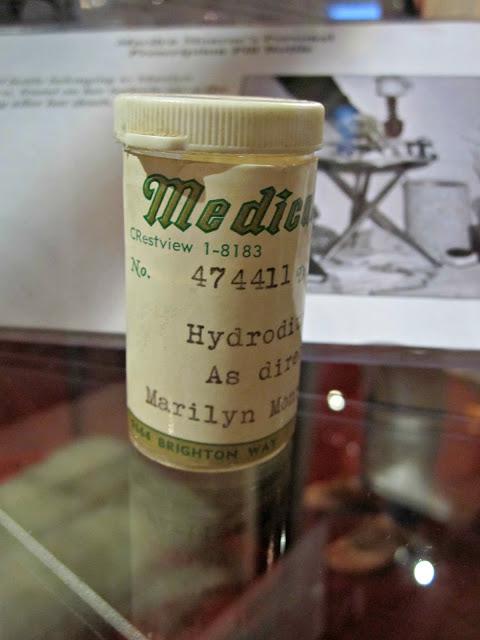 (Sad, but fascinating.  One of the prescription bottles found on MM's nightstand the night she was found dead)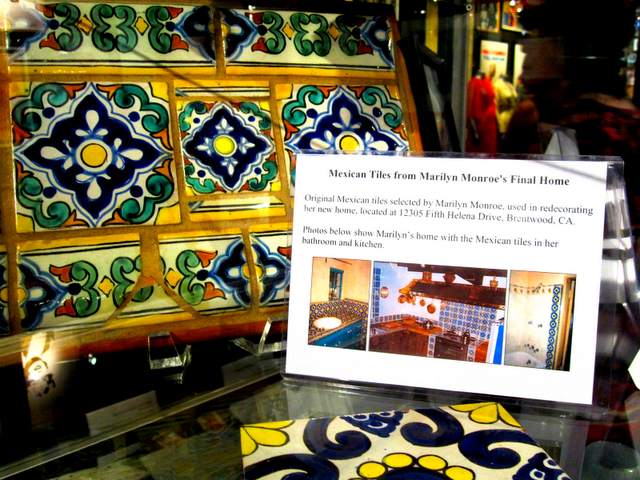 (Mexican tiles from MM's last residence in Brentwood)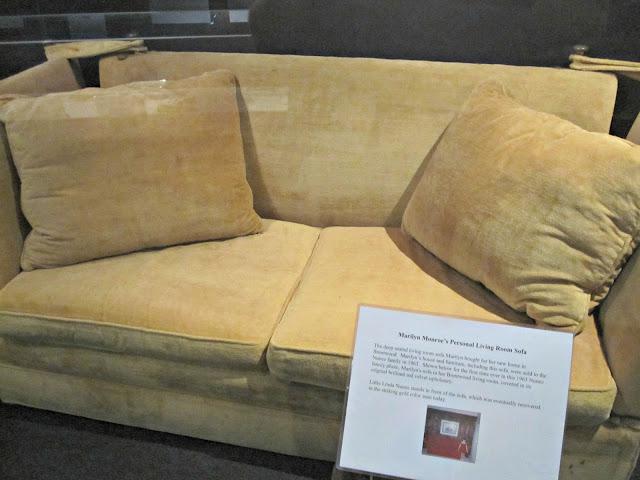 (MM's personal living room sofa)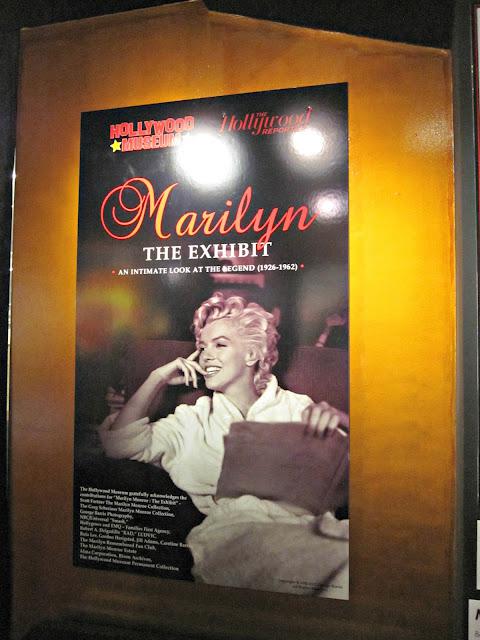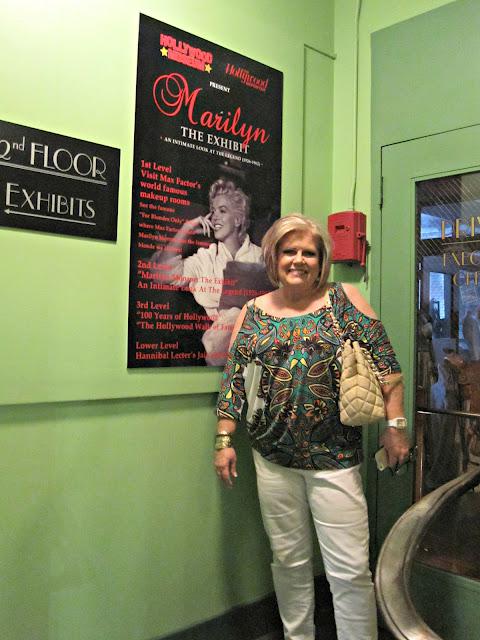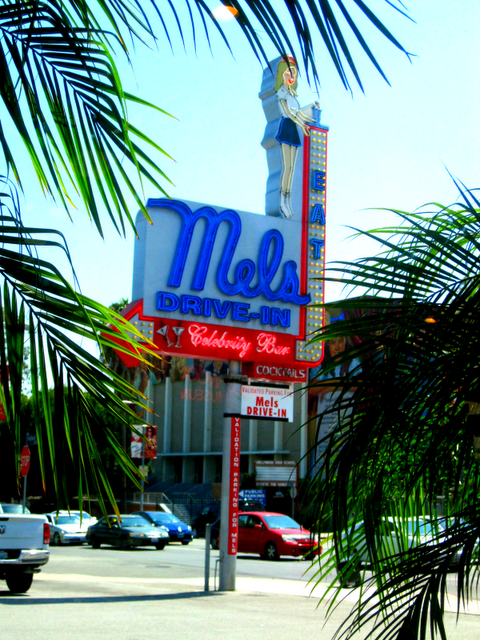 (Great way to finish off the day at Mel's!)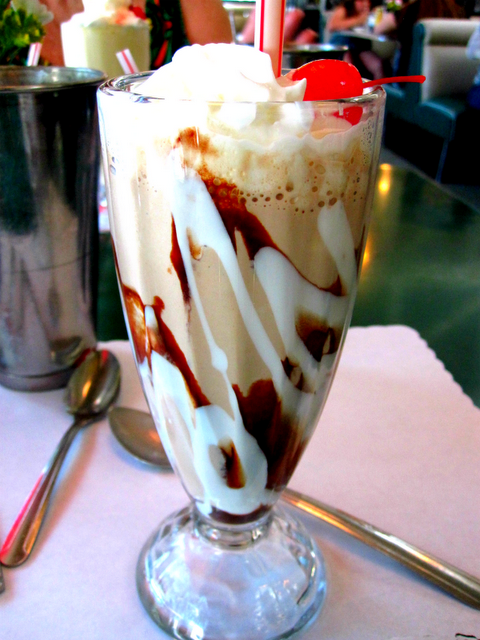 (Mel's black and white shake...what a dream)

These are just a few of what you can see at the exhibit.  I've always had a fascination with Marilyn Monroe, so it was especially exciting for me to attend.  If you didn't know, my blog was actually originally created as a tribute of sorts to MM.  Check out the sidebar on my blog for more details.  I'd love to hear your feedback on the photos!
All photos taken by Kori Donahue for Blonde Episodes.  Images cannot be reproduced or used without permission.
Don't forget to enter my Lulu's giveaway!