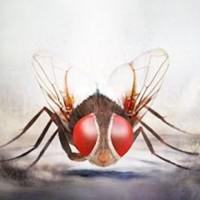 Hi-End Special Effects Company Makuta www.makutavfx.com has added a new dimension to movie world story telling technique. With its first big asset EEGA conceived by path breaking director SS Rajamouli, it proved audience endorse not only great stories but also love visual effects that weave well in the movie without any compromise.
"We have a great team at Makuta Effects that's doubled in size over the past few years, and we want to continue and expand the Makuta VFX brand globally by building over 250 VFX professionals capacity to serve our growing list of clients including a couple of millions in investment to build up our hardware and software infrastructure." Chairman of Makuta Effects, Dasaradha R Gude said.
In the past special effects in Indian CG cinema distracted audience from the story and for a while CG itself was an attraction. Not anymore. With EEGA Makuta has shown to the world that Indian directors need not limit their imagination to what is feasible with traditional film techniques, Pete Draper, Co-Founder and CTO of Makuta said.
"Whenever you are creating something completely from scratch, something that's never been seen before, and something that's entirely made out of CG, you have to do a lot of experimentation to make sure you have the action, mood, timing, and overall the story you want to tell. The painstaking hours Makuta VFX experts in the studio have paid off and it is there for you all to see in the big screen today. It is a proud moment for the Telugu film industry to break creative boundaries using technology to perfection," Director, S S Rajamouli said.
In EEGA 99% of the time in the entire environment is CG. Not only did Makuta create the fly and the principal animation for it, they also lit, rendered and composited the character along with all of its interacting elements, such as full interactive environments (e.g. Car A/C system, trench with flood etc.), digital set extensions and properties (training equipment, standing surfaces, backgrounds etc.). It was not simply a case of just rendering the fly onto the background live plate – whenever you see a close-up or mid-shot of the fly.
Makuta Effects offers movie projects – from high-end particle and dynamics work to character animation, photorealistic lighting and rendering and intuitive compositing. To date EEGA is the toughest feature Makuta have worked on as a studio. The biggest asset Makuta created was an action sequence within EEGA that was rendered with over five billion polygons!
From a purely technical and number-crunching standpoint, the 2000+ shots was probably a record breaking effort in regional cinema because the fly had all that performance complexity that run through an entire 90 minutes in the film.
Adel Adili, Co-Founder and VFX Creative Director of Makuta said "one of the challenges we faced was to show the emotions of the hero in the form of a fly and at the same time can follow S S Rajamouli ideas regarding the shape of a fly. Our fly was not supposed to look like a real fly aesthetically; it needed special design and shading to represent our hero in that but overall look and behaves like a fly. The same can be said for the movement of the character; it should be fly-like but in close shots mostly it should present human characteristics. But again as a fly's anatomy is different from humans, animating the Eega in such a way was complicated.
India is a land of many fascinating stories inspired from rich mythology and colourful history. Makuta focus is to enable visionary directors to tell these stories for the benefit of generations next. Makuta uses all the latest technology creating VFX for 3D will be our next big challenge which is very difficult and time-consuming. With the increased interest of Bollywood and regional cinema industry for animation, Makuta expect more client wins in the very near future