Hi fellas!
I'm have been a bit lazier with the blog than usually and there is a good reason for that : I'm spending most of time lazying in the park basking in the sun with my buds. It's summer, summer it's short in Finland and that's enough of an excuse ;). So that's what I have been up to :). Hope your weekend has been good and you're having a good start for the week!
Anyway, coming up with a review of Lumene CC cream. CC stands for color correcting, and to be honest, I didn't see a huge difference between CC creams and BB for a long time creams and then I got that CC creams even the skintone out more than BB creams (No sh*t, sherlock!?).
I loved the Lumene BB cream so I had high expectations for the CC cream. Let's see :)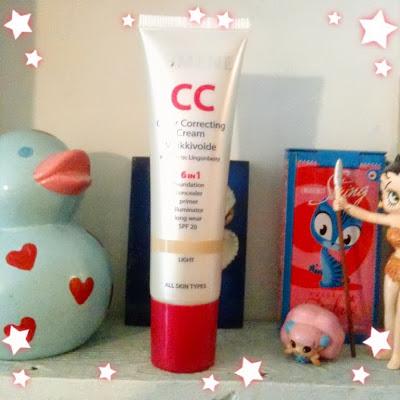 What it said:
"Representing the latest technology, this unique 6-in-1foundation is light and yet it provides good coverage. It spreads evenly, following all contours of your skin and smoothing out uneven skin color and redness. One product has several features, a handy solution for consumers who like a product that is easy, quick and comfortable to use. The end result is a semi-matte, flawless and even-looking skin. Your skin will feel fresh and light, and you can trust that your makeup will stay on all day. Three shades: Light (for fair skin), Medium (for medium-fair skin) and Deep (for more tanned skin). 30 ml.
CC Cream's 6-in-1 properties:
Foundation – a fine but well covering formula. The shades are designed to neutralize the color of red areas.ConcealerPrimerIlluminatorLong-lastingSPF 20"
Price around 16-17 euros (20 USD)
What it did:
Pros:
The lightest shade matches my spring-skin tone awesomely, altho for winter I wonder will it be to dark. I'm very fair-skinned on winter. However, whilst I'm not at my palest, it looks very good.
The coverage is good, it even covered my eye circles from the Dark Side, and any BB cream has never done that. This product is actually pretty foundation-like and while I don't need a lot of coverage I only need a very thin layer. This time I covered a couple of minor pimples and this product was well enough.
Looks natural.
Lasts well, no caking on fine lines, no mess.
The sunblock is super important issue for me.
Cons:
-Too shiny if you don't apply powder, as you can see in the pics. The Shining (REDRUM!) fades off tho, I took the pics just after applying it. (No powder).
-It would be nice if there would be one more shade for super pale complexions.
-Not easily available. A finnish brand that has got pop in some other countries as well, but still there are peeps who would like to get it but it's extremely difficult for them :/.
My skin type is sensitive and pretty much dry - no irritation.
Pics with only Lumene CC cream, no other make up - they are small but you can click to see them bigger. I feel it would look disturbing to publish huge images of my pale make up free face >< !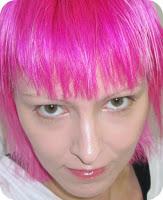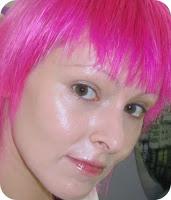 Verdict : Will use the whole tube and prolly buy again if nothing superior comes on the way. This is a summer product for me tho.


Catch you soon!