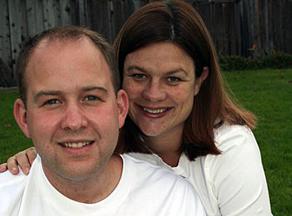 I want to begin by saying 3 things:
My wife does not know I am writing this and I have not specifically shared these thoughts with her as they are presently being manifested.
I hope that neither my parents or my wife's parents ever read this.
I have had a little too much to drink.
Over the weekend I stood at the top of a mountain and gave thanks to God for all of the skiing I enjoyed this season.  I gave thanks or the snow, for the great times on groomers, for the powder days, for the beer at the lodge, for the entire ski bum life.
I spent 51 days on the slopes this year.  I skied more than 600,000 vertical feet.
As I stood at the top of the mountain I thought about my wife.  I had my wife to thank for those 51 days and 600,000 vertical feet on the mountain.
I don't even know how to transition from here.  What do I say next?
It's not like my wife allows  me to ski.  It's not like Monica is frustrated by my skiing. Let's face it — every moment I spend on the slopes is a moment I could be working and making money.  Other than the times that we do arrange for someone to watch the kids, every moment I spend on the slopes is a moment I could be home with her and the kids.
My wife wants me to ski because she knows how much I love it.
That's it.
I can't even begin to tell you how many men have confided in me that they'd ___________________ [FILL IN THE BLANK] if their wife would let them.  I can't tell you how many women have confided in me that they'd ___________________ [FILL IN THE BLANK] if their husband would let them.
It's sad to me because in each case I see people who just aren't on the same page.  They want different things in life.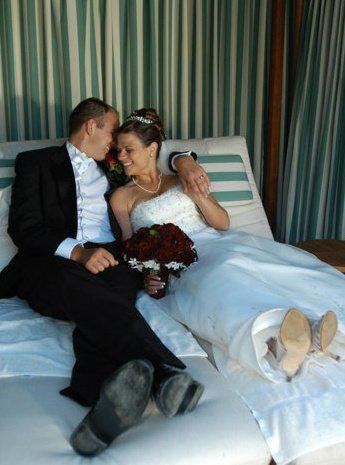 During a recent dinner party a friend asked Monica and me which of us first had the idea to travel around the world with our family.  Which of us first came up with the notion of a location independent life through patchwork income?  Which of us first settled on the idea of unschooling our kids?
Neither of us have the foggiest idea who first came up with any of these ideas first.  We explained to our friends that as we walk down the road of life we're holding hands.  It is true that occasionally one of us will get a step ahead of the other, but at that moment, unconsciously, the one will slow down for a moment to let the other catch up.
I hope you'll forgive me if I'm starting to sound like Monica and I have a better relationship than everyone else.  I'm not making any comparisons.  I'm only observing and sharing what we have.  And, if I do occasionally slide into pomposity, I hope you'll give me an extra measure of grace if for no other reason than I'm talking about my wife.  If a man can't brag about his wife, what can he brag about?
We are madly and deeply and passionately in love.  Yet we have chosen to spend 2 of the past 3 weeks apart.  First, it was my love of skiing that resulted in us being separated, then it was our pursuit of money that drove us apart.
It's when we're apart that we realize how together we are.  The world is not quite right for either of us.  Flying solo at our home in Lake Tahoe, I am missing the person who most brings me to life.  Even with her parents and siblings in Santa Barbara, Monica is slightly out of step.  She has been joined to another.
I can't think of anything better in life than marrying your perfect mate.  A college-aged friend on Facebook recently posed this question:
"If you could choose between the perfect job and the perfect wife, which would you choose?  You'll have both in time but you can have one now but will have to wait 5 years for the other.  Which do you choose?"
For me the answer to that question was easy.  A great job lacks real meaning without someone to share life with.  The worst job in the world is bearable if you have someone to share life with.
The sex is good too.  I have often thought of the spiritual significance of the fact that the only person in the world I'm comfortable being with naked is my wife.  It's like the Garden of Eden all over again.
Sex is much more than a physical act.  It is more than a joining of the bodies.  It is a joining of the souls.  Through sex we become more than physically naked.  We expose our souls.
If you've hit a rough patch in your marriage am I suggesting more sex?
I don't know, maybe I am.
I think it's sort of one of those chicken and the egg questions.  Are you emotionally and spiritually connected because you have sex?  Or do you have sex because you are emotionally and spiritually connected?
I don't know.  I think it all works in tandem.
During this current period of absence I have been drawn to my wife.  I've been reminded that I want our relationship to be epic.  I want our love to be in full bloom.  Forgive me — I know this may sound oafish — but our love being in full bloom will likely result in more sex.  But I'm not talking about sex.  I'm talking about connectivity.
I'm talking about needing one another.
Do you know what I love about this video?  The song is great.  There's a lot there that Monica and I can relate with.  I love the romantic thought of dancing to the static of an AM radio.
But what I love about the song is the way she looks at him at the 32 second mark.
It's priceless.
It's a look of need.
I'll always remember one of the defining moments of our relationship as being the night before I threw caution to the wind and quit my job.  I made a lot of money and had a postion of some standing in the community.
I said, "I don't know, should I go through with this?"

She said, "What do you mean?"

I said, "I mean what if we can't make the money we need to make?"

She said, "If it's the money, quit."
In other words, she said, "I want to be married to a man who's alive.  If you stay in that job just for the money you're going to die.  Maybe not physically.  But you're going to die."
"I need you.  Not money.  Not possessions.  Not status.  I need you."
She was looking at me just like Faith Hill is looking at Tim McGraw at the 32 second mark in that video.
It's funny how time apart brings all of this to the surface.
Monica and I have a great marriage but I have no marital advise to offer.  I think about this because I think about the conversations I hope to have with my kids someday when they come to that time in life when they're thinking about who they'll send their life with.
My kids are going to grow up observing parents who are  deeply and madly and passionately in love.  That's what makes our marriage work.  That's what makes the sex so great.  That's why there was never a rough moment between us as we slowly lost everything and moved into the in-laws garage.  That's why it's been so easy for us to develop a vision together of a new and different kind of life around travel, patchwork income, and unschooling.
I guess the only marital advise I have to offer is that you be deeply and madly and passionately in love.  After that, the rest will come together.  But because I can't teach passion that's all the advise I can offer.
When you finish reading this post I want you to do something.
If the love of your life is within a 100 meters of you, go to them right now and envelope them in a hug full of feeling.  If they're not nearby send them an email or better yet take out a pen and paper and write a little something special.  If you don't know what to write, go on a walk and start thinking.
Because life is better when you're loving and enjoying being loved.

I don't have life figured out.
I am not a guru.
I'm on a journey.  I am trying to live very intentionally and trying to arrange my life so that it reflects what I value most.