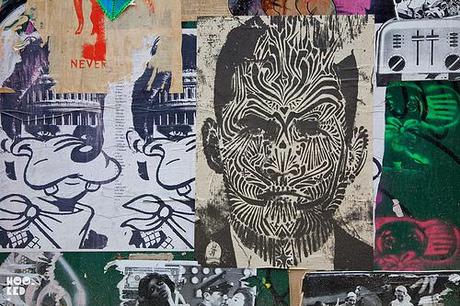 As it's Friday he is a photographic selection of paste-ups and stickers that have been grabbing our attention on the streets of East London over the last couple of days. Up top, newish paste ups from Colombian artist Stinkfish who was recently in London working on a series of printed editions with East London screen printers Mula Printing. The decorated plush toy below is by artist 616, who has been super active with stickers and mini street installations over the last few months!
Also included in this post are stickers from Hush, Ron English and Nylon who has a solo show opening next month at High Rollers Society Gallery, which we are looking forward too. Also included a spot of nudity from Saki and Bitches with a life size character behind bars on Sclater Street. And finally a very official looking spoof piece from Dr.D, located at a known meeting spot for street art walking tours!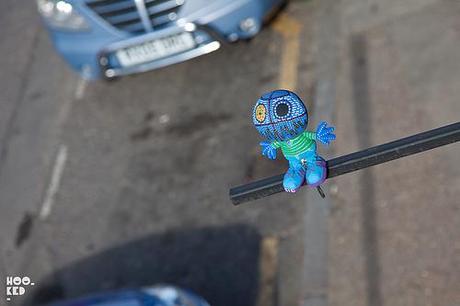 616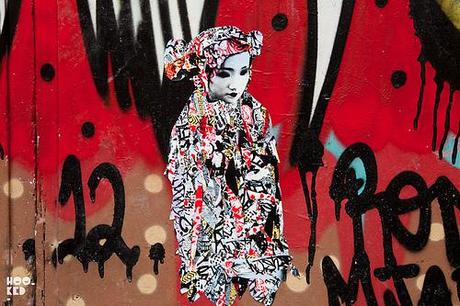 Hush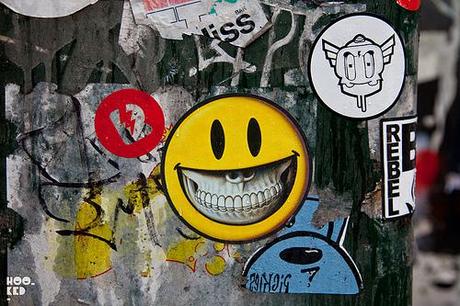 Ron English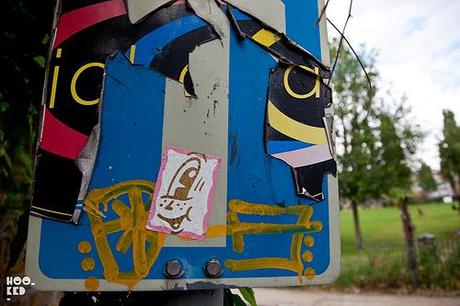 Nylon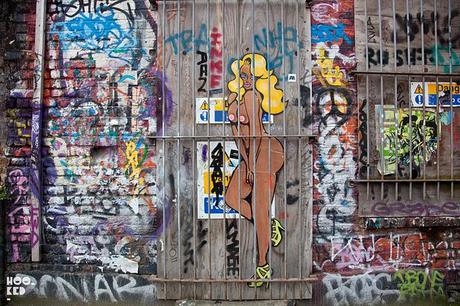 Saki and Bitches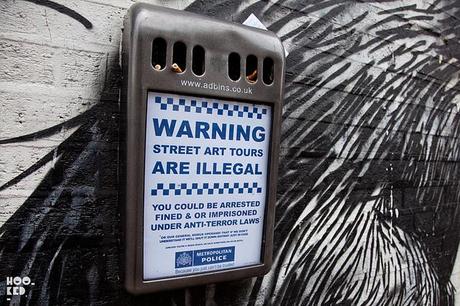 Dr.D
If you still want more street art, take a look at some of our previous posts:
Hookedblog London Street Art — 27 
Featuring work from Sweet Toof & Nylon, PEZ, Mr. Penfold, Mobstr & FinDAC.
Hookedblog London Street Art — 26
Featuring work from Paul Insect, Pablo Delgado and more.
Hookedblog London Street Art — 22 
Featuring work from Banksy, Dale Grimshaw, Mr.Penfold, Ronzo & D*Face.