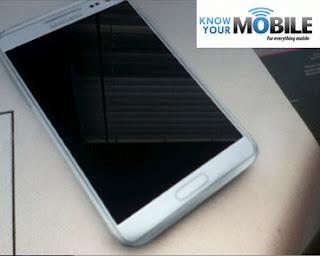 Leaks of the
Samsung Galaxy Note 2
 re-circulated, this time coming from a newspaper in South Korea. Newspapers from Seoul claims to have obtained footage Galaxy Note 2 screen image with various detailed specifications.
One of the interesting information from the Galaxy Note 2 is likely worn
Android 4.1 Jelly Bean
is phablet. If this is true then the Galaxy Note 2 will be the first non-Nexus Android obtain the latest officially.
Other specifications are CPU 1.4 GHz Exynos 4412 quad-core processor, 1280 x 720 screen 5.5-inch Super AMOLED display and 8 MP rear camera. There are two internal storage options of 16GB or 32GB. Angle body called the Galaxy Note 2 slightly rounded and may be provided in a choice of colors. The newspaper also said that the Galaxy Note 2 supports 3G/4G.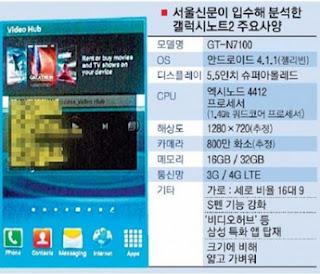 The truth of the leak is likely to be confirmed as the new Samsung unpacked event held a few days.
origin source by Phone Arena