There are two phrases that are synonmous with Le Metier de Beaute for me: kaleidoscope and Peau Vierge. Le Metier de Beaute has built their amazing reputation on these two products and they continue to grow based on what they've so wonderfully created. I've often written about my beloved eyeshadow kaleidoscopes but today my focus is on Peau Vierge. This tinted moisturizer is so unique that the ingredients in it are what became the basis for their new skincare line.
Peau Vierge officially is called Peau Vierge Tinted Anti -Aging Complexe. Even though it's considered a tinted moisturizer it's much more than that. It's a foundation, a skincare treatment and your sun protection. At the same time it gives you a luminous glow.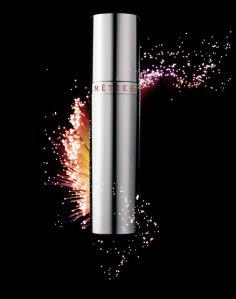 image of Peau Vierge from lemetierdebeaute.com
Foundation: Peau Vierge is available in three shades, up from the two it originally came in. I bought Peau Vierge when I had my first makeup application with Le Metier de Beaute. The shade, which is now number 2, was darker than I needed so I'd mix it with my lighter Le Metier de Beaute foundation. Now though with the new lighter shade # 1 I can get the full benefits of the product. While this is considered a sheer wash of color I find it gives me good coverage, especially when I use concealer where necessary.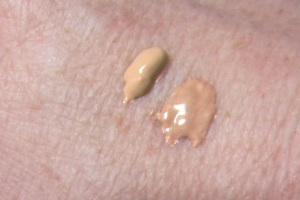 drops of Peau Vierge #1 and #2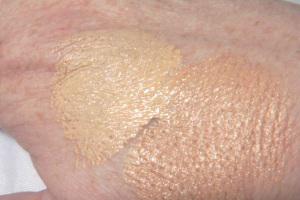 Peau Vierge #1 and #2 heavily applied and blended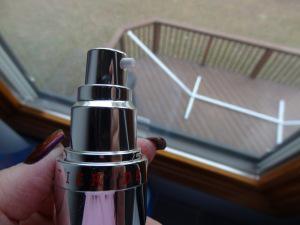 Sunscreen:  this gives an SPF of 20 so my sun protection is taken care of.
Anti-aging treatment: this is what makes Peau Vierge stand out from the crowd. Peau Vierge contains retinol, one ingredient that has been proven to deliver into the deeper layers of skin where it's really needed. The technology Le Metier de Beaute uses is their exclusive Syntoc Actif®. It's been clinically proven to be 20X more effective in delivering anti -aging ingredients to help preserve skin's youth. Within 7 days you will notice fine lines reduced, hyper- pigmentation and discoloration fading, pores looking minimized and the texture of your skin looking smoother and more radiant.
Those are a lot of promises that Le Metier has made. I've found that when I regularly use Peau Vierge I do notice the differences. If I need more coverage than this gives me I either mix it with my foundation or layer it under one.
If you've ever considered buying Peau Vierge this is the time. This Saturday, Dec 3rd Nordstrom in Troy, Michigan has their Beauty Trend Show. For Beauty Info Zone readers they are giving not one but two great gift with purchases with the purchase of Peau Vierge. If you just went to the counter you'd receive the adorable lip gloss palette with 3 shades with your purchase. As a bonus though they've arranged for you to also receive the Marchessa palette that was sold for $68. Call (or go to Troy Nordstrom) and ask for Danielle at 248-816-5100 at extension 1064. Shipping is free at Nordstrom so if you purchase Peau Vierge you'll end up with that and two great GWPs. It's always quite busy on Trend Show day but I've spoken with Danielle and she knows that there will be Beauty Info Zone readers calling in.
Lip Gloss gwp for Le Metier Nordstrom Trend Show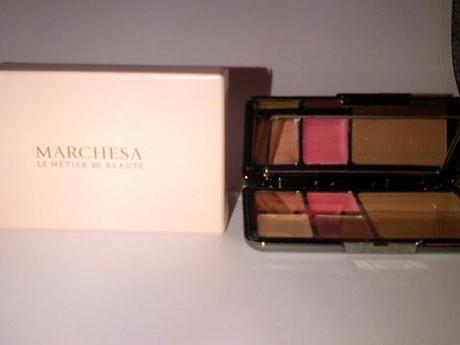 Karen Craig designed palette for Marchesa (gwp for event)