Sometimes we get so busy finding the latest and greatest to introduce to readers that we forget about the products we've owned for a long time and have loved for just as long. Laura Mercier Metallic Crème Eye Colors are products I want to share just in case you've never tried them.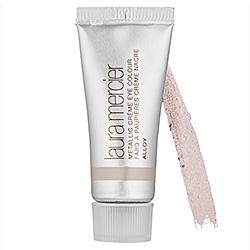 Currently there are only 5 colors available although at one time there were approximately 10.  Happily I have the existing ones and I'm lucky enough to have a few discontinued ones that I'll now cherish even more since they aren't being made.
Metallic Crème Eye Colors are packaged in small metal squeeze tubes. I have owned these for a few years and they are as fresh today as when I first bought them. The packaging is terrific for that reason alone. But there's another reason the packaging works so well; you can squeeze out the right amount each time you use them. I always start with just a small amount since I don't want to waste the product but it's easy to get a little more out if needed.
In spite of the fact that they are metallic, what they aren't is glittery. They make a great eyeshadow on their own and an even better base to liven up other eyeshadows. They can be applied sheerly or layered for more intensity. These last all day for me. I never have problems with fading or creasing. The only time I use an eyeshadow primer with these is when they are going to be used with powder eyeshadows. They don't need the primer but the powders do.
The existing shades are Alloy (shimmery taupe), Burnished Copper (taupey bronze red),  Gold (taupey gold), Platinum (peach champagne), and Rose Gold(shimmery rose gold). I get the most use out of Gold, Platinum and Alloy because they are the most versatile. Burnished Copper is one I'll wear alone while Rose Gold is a little bit harder for me to carry off. Discontinued shades I own are Pink Gold, Titanium, and Mercury. I've seen some of these on ebay.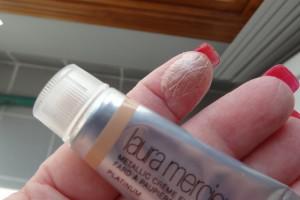 Platinum tube and finger swatch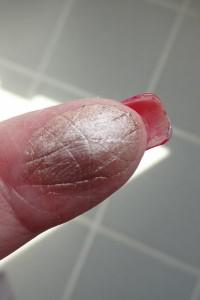 Alloy swatch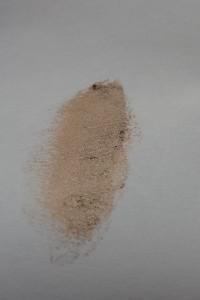 Gold swatched on paper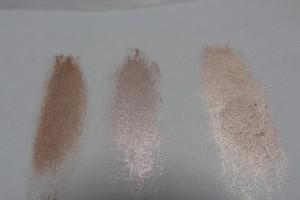 Gold, Platinum, Alloy comparison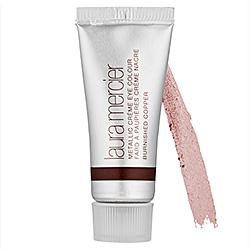 Burnished Copper image from sephora.com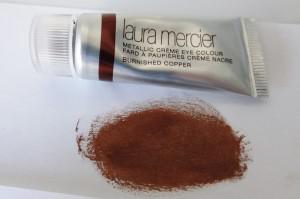 Burnished Copper paper swatch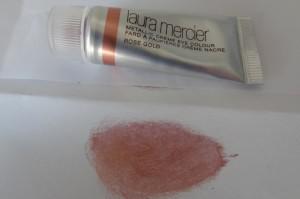 Rose Gold tube and paper swatch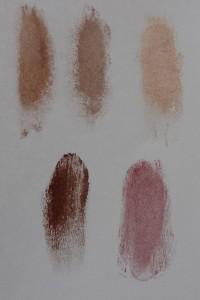 Swatches for all 5 available shades
Here's the info from Laura Mercier about these shadows: "Lush metallic color floats across the eye leaving a gorgeous, shimmering sheen. High metallic pearl. Waterproof, lightweight, and non-greasy."
At $22 each these are great buys. The colors are beautiful and the quality is outstanding. They liven up any powder eyeshadows I choose to wear with them yet they are a great easy eye look.  While I haven't purchased any of the Satinee or Sheer Creme shadows I realize I really need to. If they are anything like the Metallic Cremes then there is a huge hole in my eyeshadow collection. — Marcia
Addendum: After writing this I heard a rumor that these might be on the chopping block. While I don't know for sure if it's true I wouldn't take a chance if these appeal to you the way they appeal to me.