On the old highway between Oviedo and Gijón, there's a restaurant that's been around for over 100 years - La Venta del Jamón. And there's a reason it's been around that long.
I think Asturian cooking can be summed up as simple, honest treatment of the best ingredients, and this establishment is one of the most exalted examples in the province. And there are a couple of things that they do better than anyone. First and foremost, their croquetas de jamón de bellota are the most amazing croquetas I have ever tasted (and my friend José Ángel - who has eaten a lot of croquetas in his time - agrees).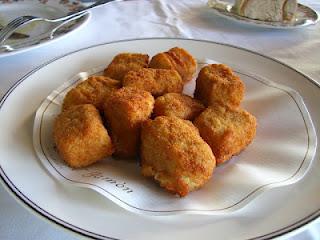 Their lightness and intensity of flavor are nothing short of mind-blowing.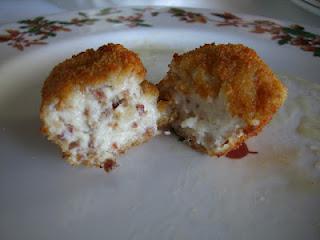 There are traditional Asturian rice dishes that are almost never found in restaurants, but this place makes them, and superbly. The octopus (pulpo) one is perhaps the best-known, but I'm quite fond of their arroz con pitu de caleya (rice with free-range chicken).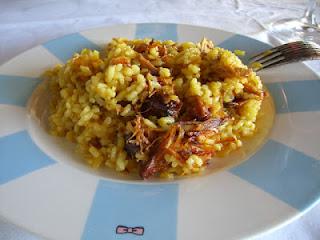 Rather like a simple paella - it's cooked in a paella-type pan - but without the crusty bits.  It's made with rice, broth, and shreds of poached free-range chicken. That's it. And the flavor is transcendent.
And their crema de arroz con leche requemado (rice pudding with a burned sugar crust) is almost as good as Casa Gerardo's: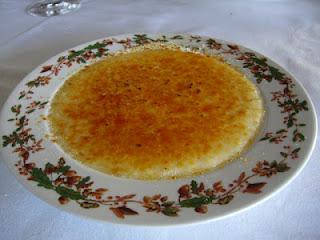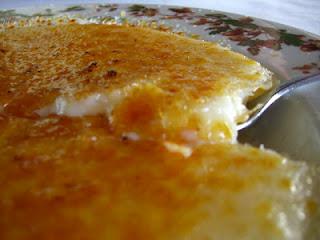 Although not cheap, when one considers the high quality of ingredients and preparation, this place is a relative bargain.
La Venta del Jamón
Carretera Oviedo-Gijón, s/n
Pruvia de Arriba 33192 Llanera, Spain
(+34) 985 262 802
website