After the release of their, free, Between Fear and Madnessdigital EP in November 2012 and before unleashing their brand new, second, full-length, Kaotoxin Records is proud to give worldwide release to ANTROPOFAGO's 2011 self-released  full-lengthdebut,Beyond Phobia(19/20 - MetalSickness, 15/20 - VS-Webzine).
Playing a dark kind of technical Death Metal, that VS-Webzine likened to"a mix of Gorod and Deeds Of Flesh,"ANTROPOFAGO self-released their debut in 2011, before getting signed to Kaotoxin late last year.Beyond Phobiais 12 tracks of intricate, psychotic, sometimes melodic, sometimes blasting, Death Metal with a focus on a sharp guitar work (Antropofago counts in their ranks Hugo Mermet, luthier for Gorod, Insain and more...) and catchy song-writing with a lyrical fetish for everything twistedness, psychosis, phobias and the likes.
Like all Kaotoxin releases, the album is available for free full streaming atlisten.kaotoxin.com.
Release dates: - Label mailorder: Jan.29th - France: Feb.04th (through Season Of Mist) - UK & Eire: Mar.05th (through Code7) - Digital, US & Canada: Apr.09th (through MVD)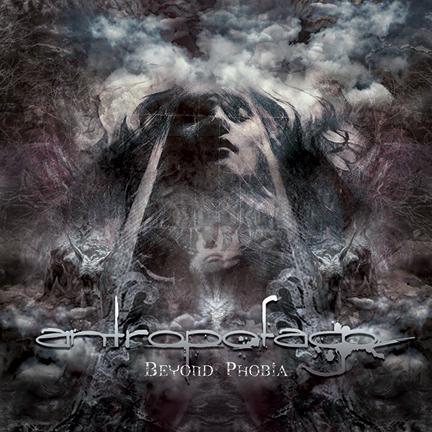 TheBetween Fear and Madnessdigital single, featuring the previously unreleased "Cannibal Way of Life" and pre-production version of "Paranoid Visions (Part 2)" from the band's forthcoming sophomore release, is now available for free atlisten.kaotoxin.com. A bonus version that includes a re-worked version of "Bloodred Honeymoon" - which originally appeared on one of the band's early demos - is available on iTunes, Amazon, eMusic, Spotify, etc. and all major digital platforms. Details on ANTROPOFAGO's next album, scheduled for release later this year, are coming soon.
ANTROPOFAGO Is:
Melmoth: vocals Gordon Huillery: guitars Hugo Mermet: guitars Alaric Déléris: bass Vincent Labelle: drums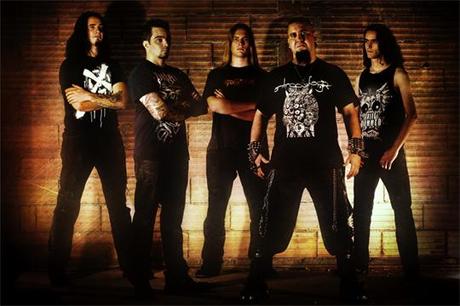 www.facebook.com/antropofago.deathmetal