Warning! Jealousy inducing interview and pictures to follow. This installment sees Into The Wild catch up with expedition seakayaker and film maker Justine Curgenven who founded and runs Cackle TV, and creator of highly acclaimed seakayaking DVD series 'This is the Sea'. Justine regularly completes seakayaking expeditions around the globe, as well as giving talks at explorer and adventure travel shows around the country.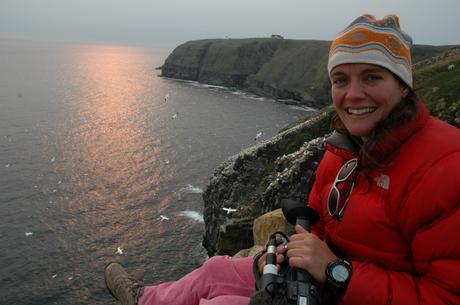 All images courtesy of Justine Curgenven and Cackle TV
After graduating from Cambridge university Justine chose an alternative career path that focused on creating a living from her passions of filmmaking and seakayaking. Justine says her films encourage people to 'escape everyday life' and her website showcases some inspiring video and imagery. She speaks to Into The Wild about her own personal journey and traveling experiences, as well as having the courage to follow a dream and giving advice to those seeking to do the same. 
Into The Wild: You've combined two of your passions in life, film-making and sea-kayaking, what advice can you give someone looking to make a living from what they love?
Justine Curgenven: When I left university I worked as a TV journalist & then as a "multi-skilled programme maker" which basically means I was trained to film, edit, record sound, and all the other skills needed to make TV programmes. This was great experience but I soon found a regular job with only 4 weeks holiday a year a bit restrictive! I was getting more and more into kayaking and the outdoors in general and decided to try to make a living from filming the things I love. It was a struggle for a few years and my father used to glance at me with a funny look in his eye, wondering why his daughter was squandering her Cambridge University education! I used to tell him that 'my riches were in my experiences' but in the end my passion won through and I've found some success by carving out a niche for myself and by having the courage to follow my ideas.
I would encourage other people to follow their dreams and not to let anyone say 'it can't be done'. If you really set your mind to something, and work hard for it, then success usually follows – eventually!
How did you get into sea-kayaking?
I started kayaking 15 years ago in the Jersey Canoe Club. At school and university team sports like hockey, squash and rugby had been my passion. I loved them and played them all the time. I represented England at hockey whilst I was at university. When I left, my best friend started dragging me outside to go walking, mountain biking and kayaking and I soon discovered that I loved fresh air and the ability to explore whilst also getting a pretty good workout. Sea kayaking became one of my favorite things to do because you can carry up to a months camping kit and food without breaking your back, travel to amazing places, get close to wildlife & have an adrenaline hit in rough waters.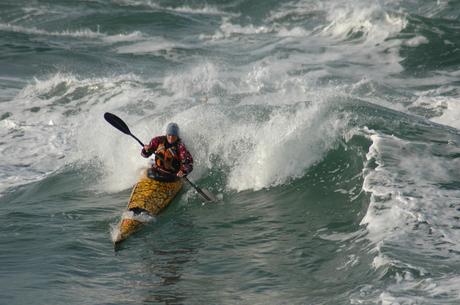 You now run Cackle TV. What led to its creation? What does it aim to deliver? How does it compliment your adventuring?
"Cackle TV" might sound like a strange name for an adventure filmmaking company but as soon as you make me laugh all will become clear! I've got what people politely call a 'distinctive' laugh and impolitely call all sorts of things. I decided I wanted to make adventure films & set up a company when I realised I could apply for a grant for 50% of my start-up equipment. I had to attend a business course which I wasn't looking forward to but it was invaluable in teaching me the financial and legal side of running a company. I initially wanted to make TV documentaries but now I mostly make DVDs which I sell to seakayakers and canoeists. I don't have an 'aim' beyond making films that I enjoy & that I can make a living from.
What are the physical and mental challenges you face on an expedition?
I usually kayak between 5 and 10 hours a day. Taking your tent down every morning and putting it back up in a new place, packing your kayak and preparing food can take an extra 3 hours. So just the day-to-day activities burn a lot of calories. Keeping warm can also be a challenge, especially as you might get wet during the day so you need to be able to dry off and have a set of clothes that 'never gets wet'. Managing your kit and having a routine helps a lot to cope with these challenges. On top of this, bad weather, surf and lack of landing places make it more exciting.
How do you prepare for an expedition? How do you train for such an epic journey?
We are all still learning & as such I am always preparing for the next expedition. You can choose your challenge depending on your experience & ambitions. I have worked up to more challenging trips simply by kayaking more. I've taken courses, gone out in rougher conditions, paddled for longer and gradually increased my abilities and confidence. I try to get fit before a trip but sometimes I don't have as much time as I'd like for training as I'm busy organising! In that case, the fitness soon comes on the trip.
You have completed a wide range of travel expeditions in addition to sea-kayaking; what has been your favorite experience?
I love meeting people in remote places and seeing how they live. Pulling your kayak up onto a beach where 'tourists' don't usually go, or trekking to a rarely-visited village means the locals are usually just as interested in you as you are in them.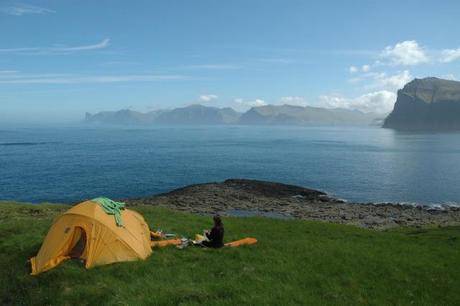 From all your expeditions what has been your most testing experience? What difficulties have you faced on your travels?
The weather is usually the most testing feature of a trip. Kayakers are really affected by wind in particular. The wind can be too strong to kayak against, and it creates waves that can also cause problems.
My partner Barry and I had a few worrying days on our trip around the South island of New Zealand - there were two days in particular. The first was paddling into a really strong headwind on the SW coast of Fiordland trying to reach the shelter of Dusky Sound. A NW wind gradually picked up and we were barely moving. My GPS read about 1.5km per hour, but it was in the right direction so we kept paddling, not stopping to eat or drink because we would be blown backwards. Eventually we reached the shelter of Anchor island in Dusky Sound. If we'd had to turn around, it would have been hard to keep control in a big following sea and hard to land. We'd also have been stuck on the outer coast.
The 2nd really scary day was when we were crossing Caswell Sound in Fiordland. A SE wind was funnelling out of the sound and pushing us out to sea. It was so strong that we could barely paddle forwards. Fortunately, the wind gusted so we could move forwards when it was a bit weaker. At one point the sky went white with spray and I just had to brace to stay upright, but at least I could see that gust coming.
Have you always been a keen explorer or is it an interest developed later in life?
I have always liked exploring and used to spend hours in the garden or on Jersey's cliff paths when I was growing up. I love seeing what's around the next corner. But it's also about finding and experiencing those places that haven't been corrupted yet by modernisation. I enjoy experiencing wild places and wild landscapes and having to fend for yourself in these environments. I enjoy the feeling of self-reliance and of being in charge of your own destiny. But there is also something really valuable about having the opportunity to meet people and experience different cultures in these places. It often allows for a very special sort of bond to develop as you try to understand their lives and they try to understand why you want to kayak in their homeland. So what I enjoy is a real mixture but fundamentally it's about the opportunity to explore places and people.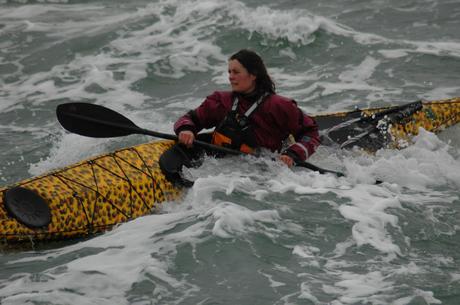 How can travel and adventure enrich people's lives, what do you view as its benefits?
I think people who have traveled a lot are more forgiving and understanding of 'other ways of doing things'. I think it helps to open people's eyes to different cultures, beliefs and traditions, and to learn that there isn't always a 'right and a wrong', just different ways of doing things. I think that going through hardships when traveling and having to survive with fewer possessions and comforts than you have at home is great for personal development. It taught me perspective and I now get less cross when things go wrong at home. There are amazing natural wonders and kind people in the world who can touch your life, while you touch theirs.
What has been your proudest achievement?
My proudest achievement is in having the courage to follow my own path in life. I also hope I'm a kind person.
Why should people get involved in sport?
I think our bodies were designed (through evolution) to be active. I personally feel much better physically and mentally when I am exercising regularly. I also feel more energised, even when I'm tired. Sport can teach you perseverance, team work, skills how to cope when things don't go to plan and is, of course, a lot of fun.
What's the best thing about being at sea?
I enjoy the return to simplicity of a sea kayaking trip. When I'm back home I'm normally always busy so when I get away I just enjoy living in a more simple way. I like being in beautiful locations, living off my wits. It's a good feeling to be able to get away from some of the complications of the modern world. Life does become a bit more straightforward, perhaps as it should be.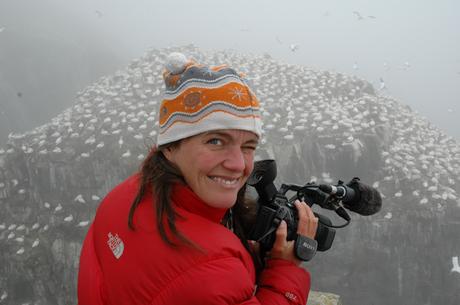 Where has been your favorite place to kayak?
My favorite place is always 'the next place'. Like I said, I can't help wanting to see what's around the corner. I enjoy varied experiences. Having said that Kamchatka in Russia, the west coast of the Queen Charlotte islands & Tierra del Fuego all have special places in my heart.
You've competed in kayaking as well as other sports such as hockey; what drives your competitive spirit and do you think it aids you in your expeditions?
I don't think you need to be competitive to enjoy, or be good at, sea kayaking. One thing I like about sea kayaking is that I can go out for a sociable paddle. However, when it comes to going on challenging expeditions, I definitely benefit from the determination, stamina & desire to see how far I can push myself that I developed in competitive sports.
What do you think makes a good sportsman or woman?
Obviously you need some level of physical skill & strength in sport, but I think the mental strength and decision making is even more important!  I remember hearing football commentators discussing who the best footballer was in different games. They always decided it was the one who made the best pass.
What advice can you give someone looking to get involved in adventure sports?
Joining a local club is a great way to get a cheap introduction to adventure sports. Many kayaking clubs have kayaks and kit that you can borrow, as well as offer to teach new recruits for free.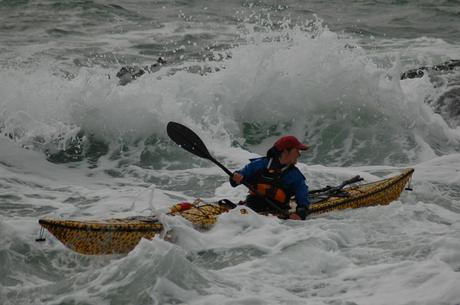 We have a lot of young travellers volunteering at Frontier; do you have any advice for them or anyone who would like to travel and explore?
I took a year off and went to Australia to work in a school. I was really nervous about traveling & avoided going to India, or any other places that seemed so different to my way of life. Now I particularly love visiting places that contrast to where I live. Fear of the unknown is natural – most people who now seem at ease traveling have experienced it, but if you can overcome it then the rewards are endless.
Your working at a Women's Sea Kayak Festival on the Scottish Isle of Bute on the 21-23rd July. What will you be doing there? Why is there such a focus on being a female kayaker?
You'll have to ask the organisers about the focus! I think that some women prefer to learn amongst other women. I think they are trying to avoid macho show-off behaviour, feeling pressured to go faster/ further than they wanted to and they want some coaching that is sensitive to any fears that they may have. I'm not saying all men are macho and all women are sensitive but I'm sure there will be a different sort of environment and feel to an all-women symposium and I'm looking forward to it. I'll be guiding people on a two-day circumnavigation of the island of Bute & giving a talk about my latest adventure in Tierra del Fuego.
Check out some more of Justine's amazing video footage of everything from wildlife to instructional videos on her youtube channel, justinecurgenven.
In the meantime plan how to start your dream career with any of Frontier's internships UK and abroad, or choose a project and find your passion in anything from adventure travel, marine conservation and wildlife conservation, or teaching abroad.
By Maria Sowter