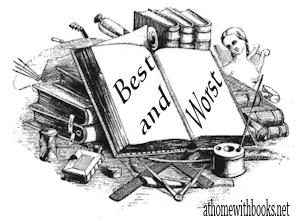 Have you ever read all of an author's selection of writings and decided that one was exceptionally great while another just didn't quite hit the mark for you?  I know when I find an author I truly like then I tend to read everything he or she has ever written.  Well, apparently, I'm not the only one!
Alyce at At Home With Books came up with this wonderful feature where book reviewers share their Best & Worst of a favorite author.  I am honored to be the guest post-er today!
If you get a moment come say "hi" and read me gushing about Carlos Ruiz Zafon, author of Shadow of the Wind, The Angel's Game, and most recently The Prisoner of Heaven.