Recently their seems to have been a number of smartphone manufacturers appearing in court facing complaints of patent infringement. First we had the long running saga between Samsung and Apple and earlier this week news broke of a licensing agreement reached between HTC and Apple. HTC should be enjoying the success of their latest phones such as the HTC 8X but instead they a facing a fresh patent complaint, this time form rival manufacturer Nokia.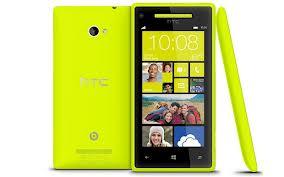 Just as HTC come to an agreement with Apple they have another dispute to settle with Nokia. Nokia have complained about 32 cases of patent infringement in five different locations. Two of these venues are in the United States while the other three have been registered in Germany. At this moment in time HTC are already committed to making payments to both Apple and Microsoft and Nokia may soon have their name added to this growing list. HTC have had a difficult time recently with the company in danger of falling outside of the top 8 phone manufacturers. Decreasing handset sales are blamed for this drop in popularity although the introduction of the new HTC 8X may signal a change in fortunes having been named the flagship model for the new Windows 8 platform.
Despite the problems behind the scenes at HTC smartphone consumers can still take advantage of what is perhaps the strongest range of devices that the company have ever offered. The a href="http://www.phoneslimited.co.uk/HTC/8X.html">HTC 8X along with the more mid range 8S device signify a new direction for the company as the first Windows devices they have ever produced. In terms of market share of the Windows platform it looks like a straight shoot-out between the 8X and Nokia's new top of the range Lumia 920. Their entry into Windows phones should help HTC boost smartphone sales as they are no longer solely relying on the Android platform which has been dominated recently by Samsung. HTC are still looking at increasing their performance in this area however and the introduction of the new HTC One X+ compares favourably against best selling devices such as the Samsung Galaxy S3.
The latest patent complaint from Nokia may result in HTC having to make further payments to one of their biggest rivals. The introduction of impressive devices such as the HTC 8X and the One X+ should help to kick start an up turn in the companies sales performance however.