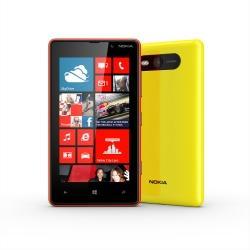 The HTC 8X is the Taiwanese manufacturer's high-end device to showcase Microsoft's brand new Windows Phone 8 operating system.  A number of networks have now begun offering HTC 8X deals, and this list of networks have recently been joined by Orange, which is one of the largest network operators in the UK and has one of the largest customer bases.
The HTC 8X faces direct competition from the likes of the Samsung ATIV S and the Nokia Lumia 920, all of which are staking their claim to be classed as the flagship Windows Phone 8 device.  Each phone certainly has a number of impressive credentials.  The HTC 8X boasts a number of appealing features including a 1.5 GHz dual-core processor, 4.3 inch high definition screen, 8 megapixel camera and 16 GB of internal storage along with Beats Audio which is exclusive to certain HTC handsets. Visit our website to find the cheapest HTC 8X Contracts and compare HTC 8S Deals.
Orange has taken to the coming soon page on its website where it has listed the HTC 8X.  Although there are no specific details as to when the handset will be available from the network, Orange has released details regarding some of its HTC 8X contracts.  An example costs £26.00 per month, and like most other pay monthly deals lasts for 24 months.  For this price, you get a free HTC 8X handset which is worth several hundred pounds, plus unlimited text messages and 400 minutes of free calls to any UK Network per month, plus 250 MB of data.  This package of allowances can be increased to 1 GB data and 600 minutes of free calls per month for an extra £2.50.
The HTC 8X will be offered in several different color variants like its rival Nokia Lumia 920.  This will really set the new range of Windows Phone 8 powered devices apart from the prolific Android and iOS phones which still dominate the market.