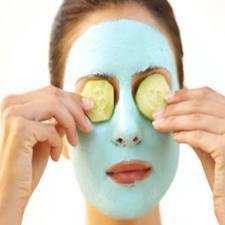 There are plenty of common skin care issues which are faced by  every person across the globe. Few of these skin care issue would Acne, Wrinkles and Dark spots which spoils your facial texture. As the summer is at its full swing, everyone would love to know the summer beauty tips, which can help them, improve their facial texture and make their facial skin healthy and radiant.
Homemade treatments are the choices selected by most people across the globe, ladies because homemade treatments are usually without any side effect and gives you nice result as compared to chemical products, which can harm your skin.
Milk and Cinnamon Facial
Today, they will be sharing with you homemade facial mask which will give a healthy and shinny skin within no time.
Ingredients:
one tablespoon of Milk
½ tablespoon of Cinnamon
two tablespoon of Honey
one tablespoon Vanilla
Take a bowl and pour all the ingredients in it and blend them nicely. Now neat your face with any cleanser so that all the traces of dirt and cosmetics are removed from your facial texture. Now apply this paste on your face and let your skin absorb these natural ingredients for at least 15 minutes. Rinse with lukewarm water. This homemade beauty tip will improve your skin complexion and will make it healthy and shinny.