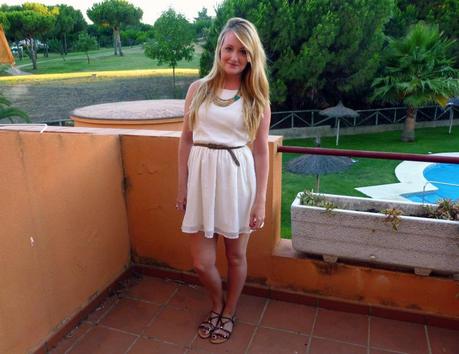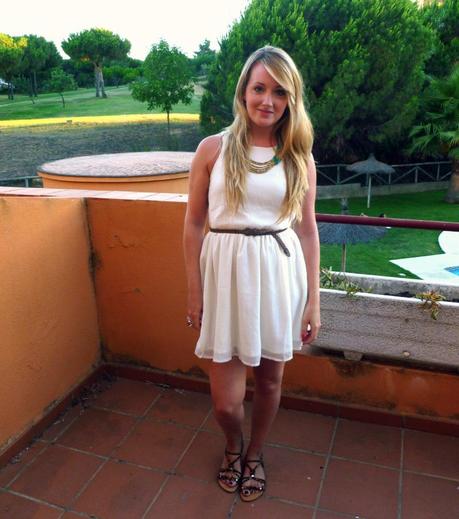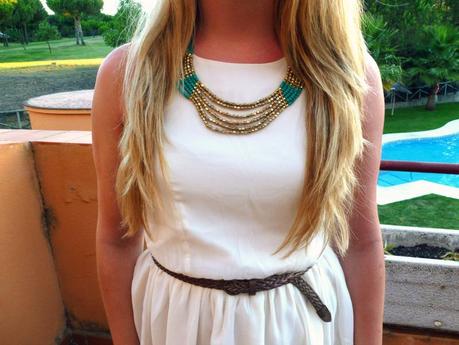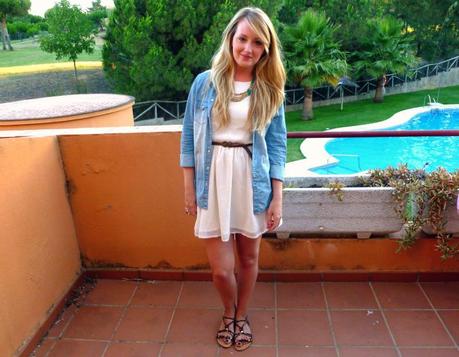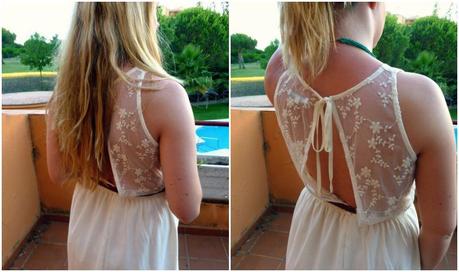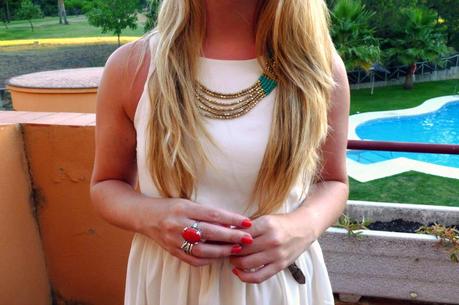 Dress: Glamorous*
Sandals: New Look
Denim Shirt: New Look
Jewellery: Spanish market
So this is an outfit I wore towards the end of our holiday - you've gotta keep that LWD (little white dress) till you've got a fairly decent tan! Or in my case, some pretty impressive sunburn. Yup, this dress' high neckline was pretty good at hiding my sunburnt chest! 
I was sent this gorgeous little number by Glamorous, and instantly fell in love with the open lace back - gives it an interesting element and perfect for warmer weather. Before I went away I posted about how I would style this dress, and think this look is fairly similar. I bought the jewelry from a market where we stayed, which brought a much-needed color pop. Some funky sandals, little belt and a denim shirt slung over the top for when the sun went down, and I think this is my favorite holiday 'look'. 
How would you style a LWD?