Generally the iOS6 operating system that was released to coincide with the launch of the iPhone 5 has been a massive success. There have been one or two issues with the software however that have angered users and one of these is the omission of Google Maps with a new piece of Apple's own software in its place. iOS user will be delighted to hear however that Google Maps is back and better than ever before.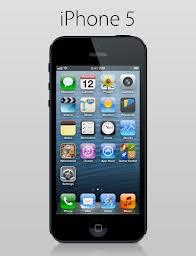 When the iOS 6 operating system was released back in October the software offered two hundred improvements over previous version but one or two aspects certainly seemed like a distinct backward step, especially the exclusion of Google Maps. This service was replaced by software developed by Apple themselves however this has been plagued with a number of issues that have led to consumers actually refusing to use the service. In Australia the navigation service has even led people to dangerously remote areas of outback which has led to police issuing a warning to drivers not to use the service. Apple have indeed responded to this criticism by stating that the service is still a work in progress but this is not enough to many users and the return of Google Maps will be welcomed with open arms.
The new Google Maps service is now available for devices like the iPhone 5 and the iPhone 4S from the iTunes App Store and the software offers some big improvements over the version that used to come supplied with iOS devices. Perhaps the biggest change present is the inclusion of turn by turn navigation that enables user to use their mobile handset as a satellite navigation device. Handy aspects to this new feature include live delays updates and information on roadworks that are currently underway. Google Street view is another great improvement and allows users to see 3D views made up from real images of the locations covered by the maps service.
The new maps service for devices like the iPhone 5 may have had a few problems but the news that Google Maps is now available with a number of improvements will come as great news to millions of otherwise happy iOS users.