The search giant has announced how successful its new Google Maps app for iOS 6 is doing in the Apple App Store, boasting the app generated 10 million downloads in the first 48 hours.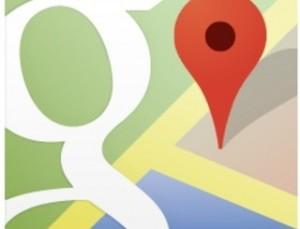 In a post on Google+ tilted "More than 10 million downloads in less than 48 hours after release," Google's Jeff Huber writes, "We're excited for the positive reception of Google Maps for iPhone around the world. Congratulations to the Maps Team on the recognition for the passion and hard work they poured into it, for this release and over the last 7+ years.
"If you're an iPhone user and haven't downloaded the Maps app yet, get it on the App Store or visit: https://itunes.apple.com/app/id585027354?mt=8.
"If you already have it — thank you, and please tell a friend.  Any feedback you have is welcomed, here in G+ or in the app (just shake it)."
We can understand why the Google Maps app for iOS 6 devices such as the iPhone, iPad, and iPod touch is so successful. When Apple launched iOS 6, it ditched Google Maps with its own Apple Maps app. Sadly, the Maps app turned out to be a complete mess, not showing places where they were supposed to be and misnaming landmarks. In Australia, the app led tourists to be stranded in the outback, wherein Aussie police were needed to rescue them.
Google released the new Google Maps app for iOS 6 last week. It quickly rose to the top of the free apps category soon after it was released in the Apple App Store.
Although Google Maps for iOS turned out to be a huge success, it is far from complete. It still lacks offline maps, which Android users have been enjoying for quite some time now. We're hoping Google updates the app for iPhone and iPad users in the near future.
Have you downloaded the Google Maps app for your iOS 6-powered device? Let us know through a comment on our Facebook page.