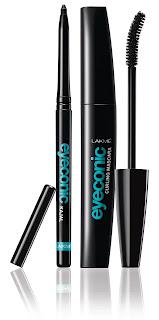 a Rafflecopter giveaway 
Please Note
1.
This range is worth Rs 449.
2.
There will be 2 winners.
3.
Rules are simple and mentioned in Rafflecopter widget below.
4.
Giveaway starts at September,14 12:01 AM and ends on September, 21 at 12:01AM
5.
Mention your valid email address in comments above.
6.
If I do not hear from winner in next 48 hours, next valid entry will be chosen for the prize.
Best of Luck!!
It's always too soon to quit.
xxx
=====================================================
Disclaimer:
For any queries, PR information, website review, store visit and events - please mail me at
shoppingstyleandus@gmail.com
. Read about Shopping, Style and Us and to know more, please read my Disclosure Policy.
Jiya (Shoppingaholic)