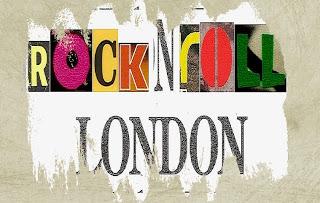 Friday is Rock'n'Roll London Day! Join the Rock'n'Roll London walk this (and every Friday) afternoon at 2:00p.m meeting at Tottenham Court Road Station
Adam writes…
Tomorrow is Record Store Day 2017.
(Of course every day is Record Store Day, they're just making a fuss about it tomorrow is all.)
To mark the occasion, here are five London record stores for your delectation - the first part of the post is adapted from an earlier post that appeared as part of my Cartoon & Comic Book Tour Of London series…
1. Alan's Records, East Finchley
Support your local record shop. Support MY local record shop too! Alan's Records in East Finchley…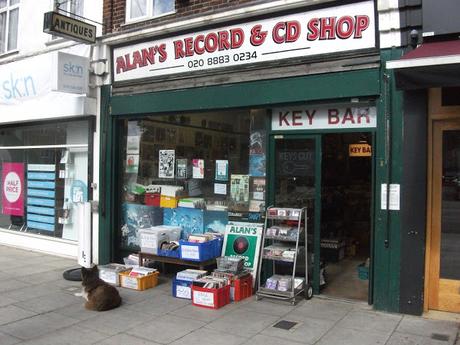 My last purchase there was this Motown gem…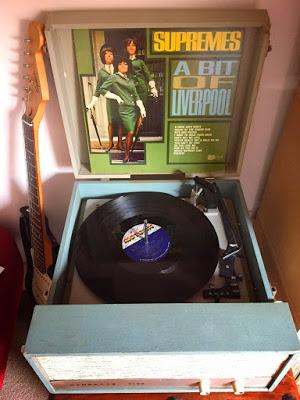 … which featured on this blog just a couple of weeks ago.
Alan's Records also features in T.J Bird's lovely comic book Rock & Pop…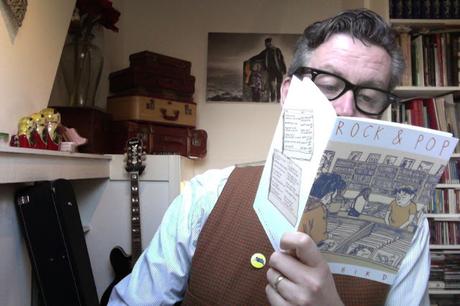 Rock and Pop by Tim Bird is about the how the commonplace is rendered elegiac by the presence of music.
It has my very favorite things in it: cartoons, music, London and, best of all, daughters.
For anyone who has ever loved a song, this lovely musical autobiography will strike a chord.
Here's Alan's cameo appearance…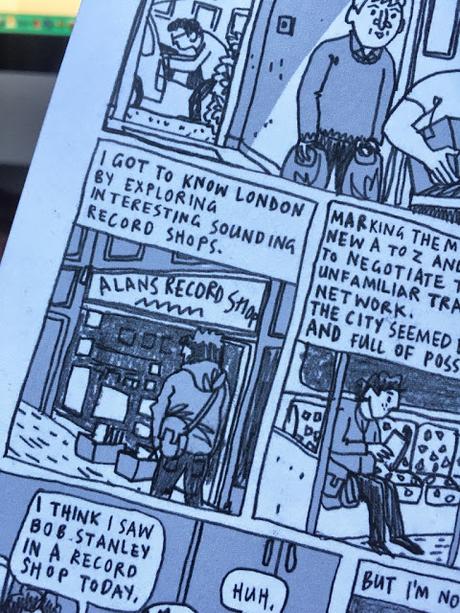 You can buy Rock & Pop and all of Tim Bird's other comic creations at his website www.timothybird.co.uk/shop/
2. Rat Records, Camberwell

Support my ex-local record shop! When I lived in Forest Hill, Rat Records (GREAT name!) was the nearest and best place to buy second-hand vinyl.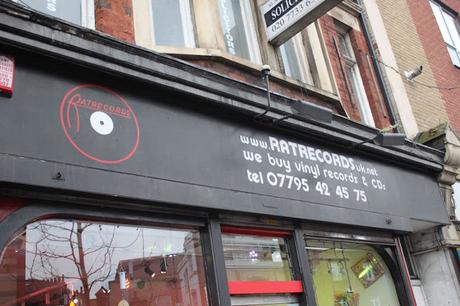 In a further comic book foot note, Rat Records makes a tiny cameo appearance in my own Rock'n'Roll London Comic Book – issue 1 starring Pink Floyd – on the page dealing with Camberwell School of Art…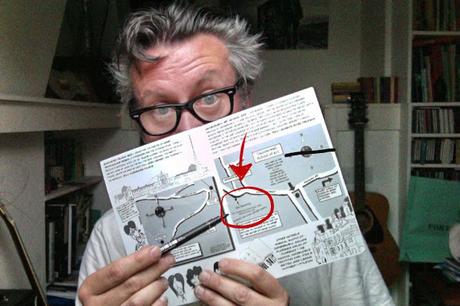 You can keep up with Rat Records on Facebook HERE. And here's my very fave review of Rat Records, taken from that FB page…


The next three choices can all be found along the route of the Rock'n'Roll London Walk this (and every Friday) afternoon…
3. Reckless Records, Soho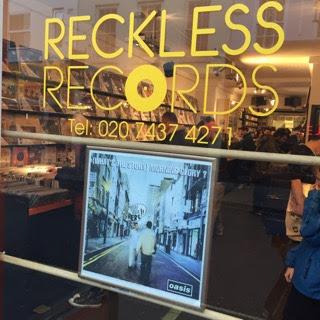 4. Sister Ray, Soho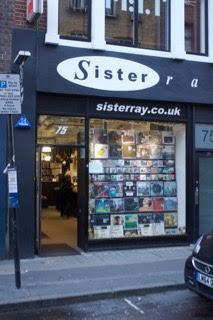 5. Sounds of the Universe, Soho




Happy record shopping!





Here's the trailer for the Rock'n'Roll London Walk which meets at 2pm Tottenham Court Road station every Friday.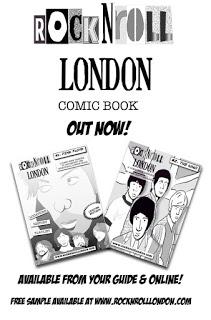 The Rock'n'Roll London walk is ONLY London Walk with its own dedicated comic book! Written by Rock'n'Roll London guide (and Daily Constitutional editor Adam) you can buy a print copy on this afternoon's Rock'n'Roll London walk or download at the London Bookstore online: londonbookstore.myshopify.com


A London Walk costs £10 – £8 concession. To join a London Walk, simply meet your guide at the designated tube station at the appointed time. Details of all London Walks can be found at

www.walks.com

.