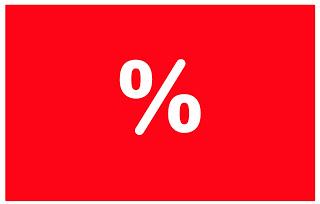 Either blue or white collar job, highly productive staffs are rewarded.
Blue collar job is hourly paid job like manufacturing, maintenance or construction.
White collar job includes administrative, professional, or managerial work mostly office setting.
They are rewarded because of fulfilling certain tasks required by a company.
These tasks include reaching quotas, creating production or making sales.
Some companies offer the following as a way to appreciate their staffs.
Gift
Nothing can be more appreciated by a staff than a gift.  A gift can be either very simple or highly valuable.  Sample of simple gifts are flowers, cards, personal stuffs and others.  Expensive gifts are jewelry, watches, designers clothing, and others that are costly.  Through gift giving, a staff may efficiently perform work much, much better.
Gift card
A simple modern way to reward a staff is giving gift card.  It is an electronic discount privilege card called eftpos.  Eftpos stands for electronic fund transfer at point of sale.  It comes with so many different percentages and unique designs.  These can be used in shopping things, dining in restaurants or entertainment.  This is widely use in the US and Australia as reward card.
Vacation
Travel and tour reward idea is great for your staff.  Why?  It aides your staff to relieve tension and stress at work.  Example of which are vacation in a beach or visiting places. Mostly, only a top productive highly efficient staff gets this reward.  Since it is costly, not all companies do this kind of reward.  And it consumes a lot of time off work once availed.
Bonus
This is a great idea to give to a good staff.  It comes in so many forms like 13th month or Christmas bonus.  An add-on to a staff's pay day salary is highly appreciated.  Some companies give 100% bonus or perhaps 50% or less.  This reward sometimes been given secretively or as a surprise.
Promotion
Every staff member in a company aims to be promoted.  Earning a promotion is very helpful and fulfilling for any staff.  It gives a staff happiness and assurance of self-worth and purpose.  Besides the respect, an increase in salary is being highly awaited.  In conjunction to it, it also means more tasks to be done.
So far, these simple gift ideas for your staff are the best.  It makes a staff happy and fulfilled.  In return, it drives them to value their work passionately.  Through this, both company and staff will have equally shared benefits.