We're still in California. It's our last Disneyland day, and then we're home tomorrow! We'll do a big recap of the weekend when we get home. We have really wonky internet at our hotel, and we weren't able to post the links and pictures of our books below on Sunday. We'll get that rectified by Tuesday.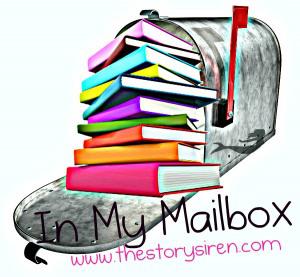 In My Mailbox is a weekly meme hosted by Kristi at The Story Siren. Feeding the Addiction is our version. Every Sunday, we'll post the books that found their way into our hot little hands during the week. Some are sent for review by authors or publishers, some we borrow from the library, and others we buy (Shaunta might have a little thrift store and used book store addiction. Brian loves the library.)Click on the cover or the title of the book to be taken to that book's Amazon page.
One of the best perks about the RWA conference is the sheer number of books involved. By the end of the conference, they're just laying in piles everywhere. It's like a dream. On Friday and Saturday several publishers held signings with their authors on hand to sign their books, so almost all of these are signed! The best part is, we were able to pick up giveaway copies of almost all of them, so if you see any you've been dying to read, follow us so you don't miss out on the chance to win them. Here's what we picked up: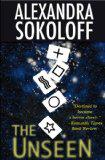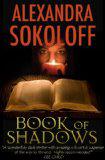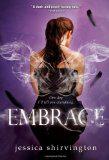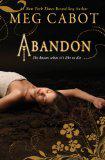 Touch

, by Jus Accardo The Unseen

, by Alexandra Sokoloff (signed!) Book of Shadows

, by Alexandra Sokoloff (signed!) Embrace

, by Jessica Shirvington Abandon

, by Meg Cabot The Taker, by Alma Katsus The Farm, by Emily McKay Born at Midnight, by C. C. Hunter Forbidden, by Syrie James and Ryan M. James Dark Kiss, by Michelle Rowen On a Dark Wing, by Jordan Dane Forgive my Fins, by Terra Lynn Childs The Kingdom of Childhood, by Rebecca Coleman Bargains and Betrays (A 13 to Life Novel), by Shannon Delany I'm Not Her, by Janet Gurtler Catching Jordan, by Miranda Kenneally Shattered Dreams, by Ellie James Ashes of Twilight, by Kassy Tayler Shakespeare Undead, by Lori Handeland Miss Darcy Falls in Love, by Sharon Lathan Soul Bound, by Mari Mancusi Beautiful Disaster, by Laura Spinella Love Story, by Jennifer Echols The Demon Trapper's Daughter, by Jana Oliver
Because we're that obsessed, we scouted out a very cool indie bookstore in Orange (the city where Shaunta was born!) and picked up a few used gems. This book was so neat. It seemed never ending. Just when we thought we were done, we found a shelf full of amazing-ness.
Brian:
The Parable of the Sower, by Octavia ButlerAmerican Gods, by Neil GaimanThe City of Ember, by Jeanne DuProu
Shaunta:
The Invention of Hugo Cabret, by Brian SelznickNaomi and Ely's No-Kiss List, by Rachel Cohn and David LevithanBoy Meets Boy, by David Levithan