Five Fangtastic Favorites for season Five…with One being the highest Favorite.
The following fashion choices are based on the comments that have been posted by fans on Twitter and Facebook. So it's an overall judgment from social medias out there as well as a personal view too.
Audrey Fisher is True Blood's costume Designer.
What were your favorite outfits of episode 5.07? Post about it in the comments.
#5 Russell Edgington is back!
Out of the ground, fully healed, suited in red and a hunger to burst! Praise to Lilith! Russell is ready to bite the town.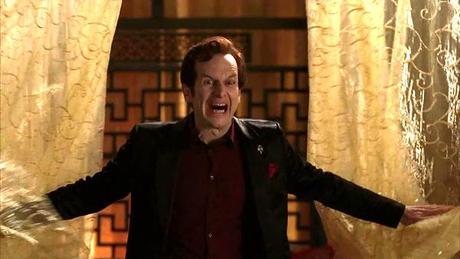 #4 Arlene the beautiful Bride
Arlene looked gorgeous in her veil and baby bump wedding dress. Such a wonderful video flash back of Arlene and Terry's wedding day.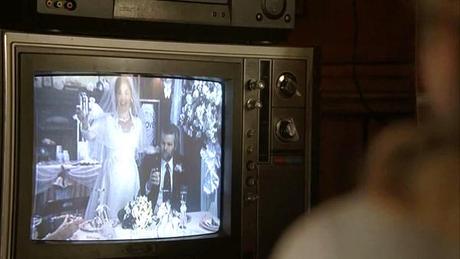 #3 Sookie
Sookie is faced with a choice whether she keeps her powers or over uses them so she no longer is part Faery.  Dressed in a royal blue with flowers dress and jean jacket a tough choice has to be made, thankfully Sookie chose well in the clothes department.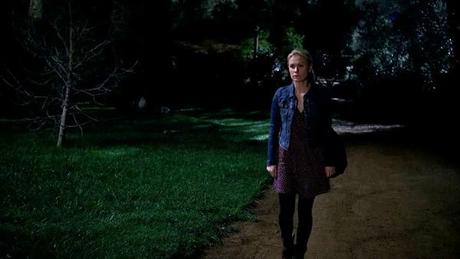 #2 Tara
Shaking what her mother gave her in front of her maker Tara steps out in leather and studs.  A two piece bra and bottoms with X-rated BDSM flare.  I guess Tara wants out of bartending.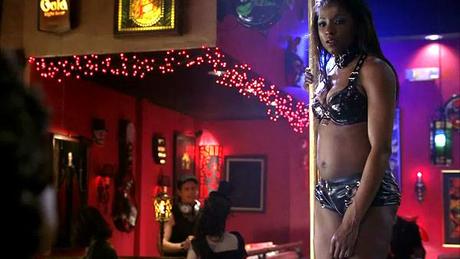 #1 Pam
Sitting on her throne overlooking her subjects Pam's progeny Tara wants out of the bar. Out to prove to her maker she can be a fantastic dancer Pam watches and waits.  Amazing crimped hair and black on black leather looking like a leader, Pam is ready to own the night.