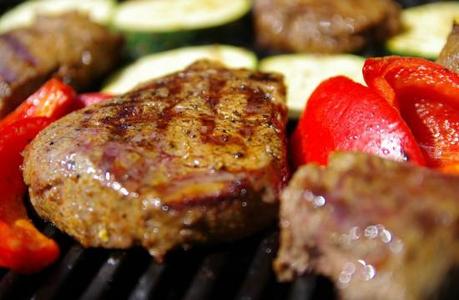 Whether you're a diehard meat eater, an occasional meat eater, or vegetarian or vegan then this facts about meat infographic from Pounds to Pocket is sure to be of interest.
It's not just looking at the meat industry: it does look at cheese too, so vegetarians don't get off too lightly!  I'm not vegan – cheese is actually my achilles heel (especially halloumi) – so it's something I often feel guilty about.  I do try to limit my dairy consumption by eating a lot of dairy free chilies, stews and curries and we've switched to dairy free alternatives where we can, such as almond milk and vegan butter, but it's definitely a work in progress!

ps: you might like this post on will eating insects save the world.