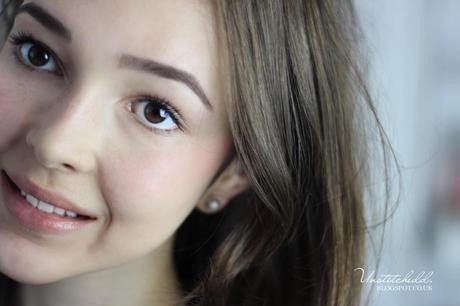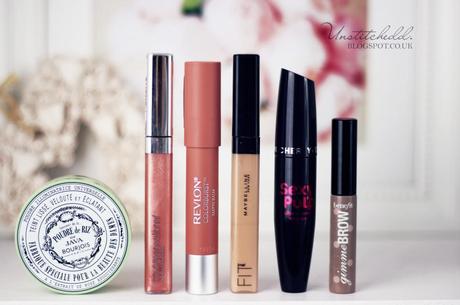 Whilst getting ready everyday, speed is my middle name. I mean, why would I want to compromise ten more minutes I'm bed for a couple more coats of mascara? I haven't quite got the five minute makeup look down yet, but I'm getting close, and I think I will be there pretty soon. 
To start of with, I do a little perfecting of my skin. I would already have moisturised by the time that I am doing my makeup so all I really need is a little concealer around my problem areas - cheeks forehead and under eyes for me. At the moment, I'm using the Maybelline FitMe concealer, which is really nice and creamy, bit one thing worth noting is that it does oxidise a little, so if you want to pick it up, you should probably go for a shade or so lighter than you usually would. I finish off with a little bronzer (usually not blush as my cheeks get so red anyway!), and a setting powder like the Bourjois Rice Powder to give my skin a healthy, natural looking glow. If my skin is feeling really bad, then I would have used a tinted moisturiser before hand, but I try to go as light as I can get away with on my skin. 
Next comes the eyebrows, which I just lightly comb through (with Benefit's Gimme Brow) to set in place so that they don't go too crazy throughout the day and give a light tint of color. For the eyes, I like to define the upper lash line by tight lining it with any black eyeliner that I have around, and then add some fluttery lashes - Yves Rocher Sexy Pulp is perfect for this. All that is then left is the lips, to which I either add a gloss such as the Maybelline Color Sensational, a Chubby Stick like the Revlon ones - or if I'm feeling really fancy, both. 
I'd say this takes me about 5-10 mins, not bad for a girl like me who takes forever to get ready. What are your favorite products for an everyday look?