The newly launched Google Nexus 4 is on its way to becoming another Android hit. You can get your hands on the device via Google Play for only £239. At this price, you get a smartphone that sports a 4.7-inch display, 2GB of RAM, and a 1.5GHx quad-core processor, which outperforms the 4.8-inch Samsung Galaxy S3 with its 1.4GHz quad-core processor at £409. Sadly, if you're planning to get your hands on the smartphone via retailers, you're in for a shocking surprise.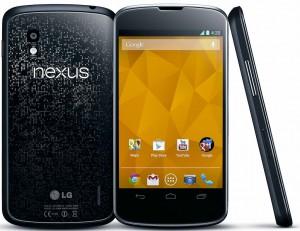 According to The Next Web, Carphone Warehouse Spain posted on Facebook that "the recommended retail price by LG of €599", which is far more expensive than its price tag on Google Play. This is why the retailer will not be offering the smartphone.
In Austria, according to der Standard, LG will be selling the Nexus 4 for €549 (around £479) for the 16GB version. Google sells this version for £279. The 8GB version will not be sold.
Angry customers who do not have the option of buying the smartphone via Google Play have expressed their anger on LG's Facebook page.
One said, "You guys are the WORST company ever if you would sell this for €600 in non-Google Play countries! If you did then your phone is not worthy to carry the Nexus brand."
Another says, "LG you make me sick! Here in Italy, never again buy your own phone!!!!"
In the UK, Carphone Warehouse is selling the smartphone on contract for £31 a month. Currently, they aren't offering the SIM-free version. So it's better to simply get the SIM-free version from Google Play and get a SIM-only tariff for the smartphone.
Do you think LG should set the price of the Google Nexus 4 just like Google Play? Let us know what you think in a comment on our Facebook page.