After a post on a concealer i thought why not do a post n the brush too ;) This is a recent addition to my stash and now i know how easy & hygienic  it is to apply a concealer on your eyes or blemishes with this. I am so used it now that i hardly use my fingers...well except when i am using my Clinique all about eyes concealer, which blends better with my finger.For my spots, this is like my magic wand now a days.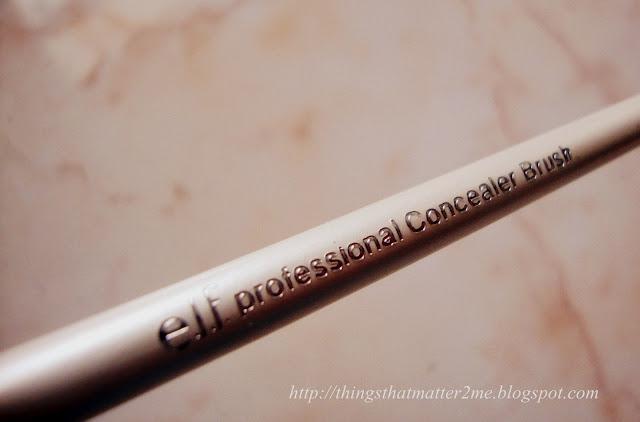 Price:

INR 220/- in India
Available for 198/- at stylecraze
What it claims: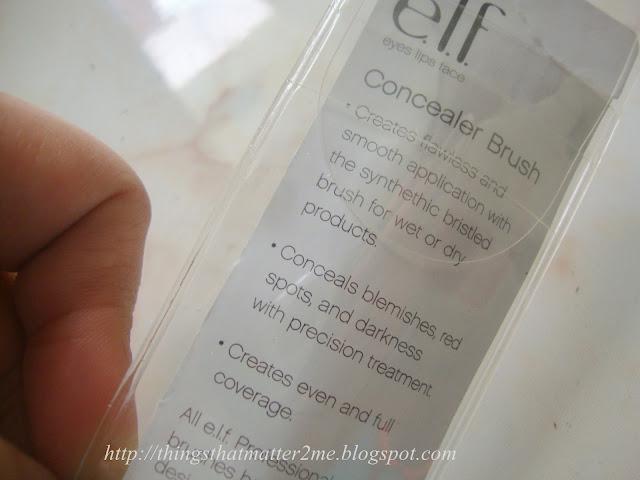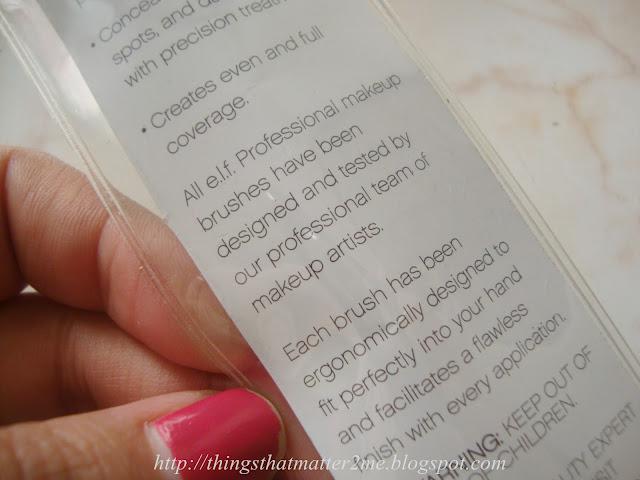 My Experience:
To be frank i have never used a concealer brush before this so i can not really tell you how good is this in comparison to other brushes available at the market.Having said that i judged this by comparing the results i got with my finger and this. I can safely say that this gives a much better result on the blemishes.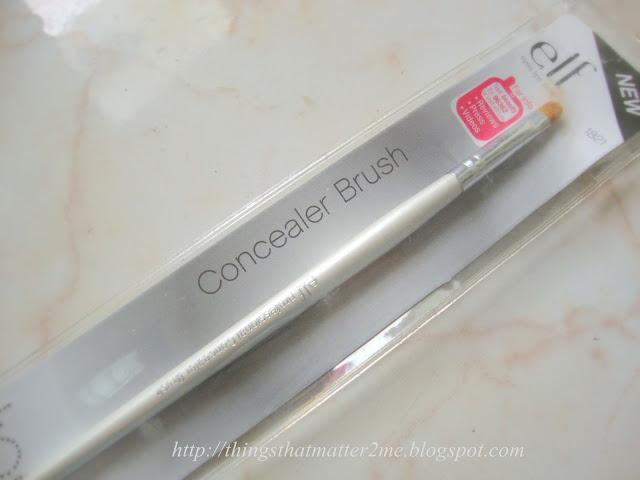 The brush comes in a plastic case and looks classy in white and silver. Does not look cheap at all and the quality is great at the price it comes for.the handle is not very long but not short as well.You can carry it in your bag easily without feeling a lot of bulk. 
When it comes to application, with the finger i always used to blend it a bit too much and the blemishes never got concealed properly but with this, the coverage i get is way better.I can blend if i need to or just pat the concealer to get a better coverage and it never looked cake-y. I can get a very precise application with this.I can also mix my concealer dark and light concealer shades easily now without getting messy.
 Ohh and if you do not own a lip brush you can use it as that too. ;)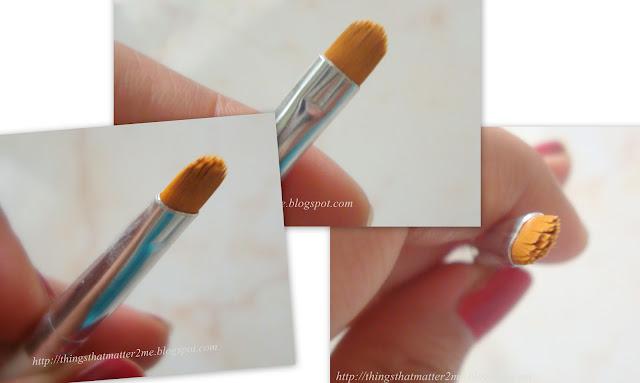 It has a synthetic bristles that are soft yet stiff enough to blend seamlessly. I never felt uncomfortable while using it on my dark circles or spots.It never hurt the sensitive area under my eyes.You kind of get to know how much to take and how to blend on your own from the very first use. I love how it makes my job super easy.The price that it comes for is another good thing about this. I Just hope these were available easily in India with the actual price not the inflated ones. 
My Rating:

4.5 out of 5
My Recommendation:

Yeah sure! If you are a beginner and do not want to spend too much on brushes this is your best bet.At this price you will only get very poor quality brushes in India. This does what it claims and i do not find a single problem with this brush. this can also double up as a lip brush if you want. ;) So go ahead get one before it gets out of stock. ;)
Hope you liked the review.
luv
jyo :)