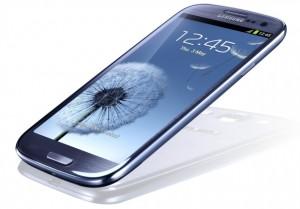 The United Kingdom now has its first 4G network thanks to a company called EE.  This network launched a few weeks ago, providing users in a handful of major UK cities with much faster internet access on their smartphones provided they have an appropriate data plan and compatible smartphone model.
Of course, London is one of the main cities where 4G coverage was first rolled out.  EE has recently taken to twitter to announce a new service to its customers in London.  The company is planning to roll out free Wi-Fi access for of the London underground network for those who have a pay monthly contract with the network.
This will come as welcome news for those who regularly use the underground, as it will go a long way to eliminating the boredom of commuting or traveling around the city using the tube.  With free Wi-Fi access, it will allow users to check emails, browse the web and social networking sites to kill time rather than have to rely on free newspapers to stay entertained.
EE is unlikely to invest in a new Wi-Fi infrastructure throughout the underground network, and is believed to instead utilise the existing technology put in place by Virgin Media which was installed in time for the London 2012 Olympic Games.
EE currently offers a number of LTE 4G compatible smartphone models on 4G tariffs.  These include the likes of the Samsung Galaxy S3 LTE, HTC One XL, Nokia Lumia 920 and the Apple iPhone 5. The number of handsets with LTE compatibility is likely to grow quickly as more networks are likely to start using this connection type for faster web browsing. All the latest Samsung Galaxy S3 Contract Deals are list on our website along with Samsung Galaxy Note 2 Offers.
When EE announced the pricing for its 4G data plans a few weeks ago, they did prove controversial as they are of course a bit more expensive than the equivalent 3G tariffs.  However, many of these include a free handset and are inclusive of unlimited free calls and text messages.  Therefore, customers will be pleased to know that this Wi-Fi service for the London underground will come at no extra cost.