As I always say, Pho makes a great quick and easy lunch. Yesterday I decided to try out Lotus, a pho restaurant on No. 5 road in Richmond because I was drawn in by their sign (I am a pho lover). Unlike a lot of pho restaurants I've been to, Lotus actually has a very clean and modern interior that is very welcoming. There were even big screen TV's playing the Olympics at the time, which was definitely a nice bonus.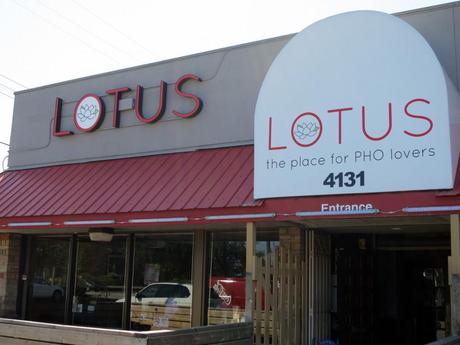 Since I was extra hungry, the first thing I ordered was a Chia Gio (Vietnamese Spring Roll). It was decently-sized and was fairly delicious. The best part was that it wasn't too greasy either.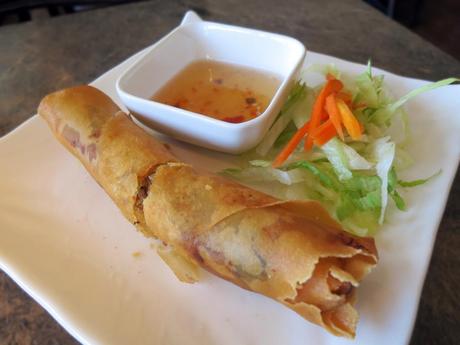 Cha Gio ($2.50)
I afterwards got a Pho with Beef and Beef Balls, which is what I usually get. It was a fairly good bowl of pho and I didn't feel parched afterwards, which means that there wasn't too much MSG in it. They gave me generous portions of beef too.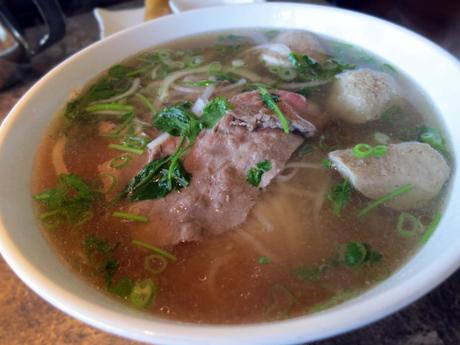 Pho with Beef and Beef Balls ($7.95)
For an $11 lunch, Lotus was very satisfying. And again, its clean and proper dining area is really a plus. I'll gladly come here again for quick meals on a budget. Even though their speciality is pho, they offer rice and vermicelli as well, so there are more than a few menu options. What's also nice is that they're open till midnight everyday, so I may come by for a late night snack sometime since this place is reasonably close to my house. Another option for days when I don't want to cook!

Good food at good prices
Clean and modern interior with big TV