Photo: Double Tree by Hilton
"An oasis of calm amidst the chaos of the city" is what a friend said about Double Tree by Hilton when I told him I had just been to the inauguration of the hotel. I could not agree more about this brand new property to open its gates in one of the fastest growing cities of India. Situated at the cusp of Golf Course Road and Golf Course Extension Road in Gugaon, Double Tree by Hilton is a landmark amongst the high-rises of the area.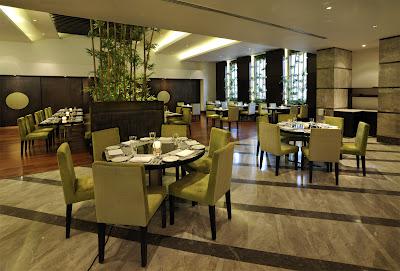 Photo: Double Tree by Hilton
Owned by Mr. Sunil Bedi and Karan Bedi of JMD group of builders, Double Tree by Hilton is a brand that is synonymous with elegant style and immaculate service. The inauguration of the hotel was a classy affair. Subtle yet fancy enough to make an élan to the neighborhood about their arrival. The venue of the event sparkled with both business and personal guests as the owners mingled with everyone giving them the much appreciated personal attention.  
Keeping the evening simple, the highlight of the event was the painter Vikas Nayak who has a knack for making magnificent on-the-spot paintings and those too in mind-boggling angles. He started of by drawing Sachin Tendulkar upside down and then did a four piece puzzle like painting of the Double Tree, Gurgaon in mere five minutes.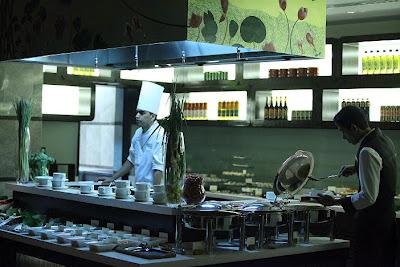 Photo: Double Tree by Hilton
Following the speech by the owners, dinner was served. I have always believed that the true test of any hotel is the quality of the food when made for a large group of people. While the culinary arts is admired in all forms, if anyone can feed close to 400 people at one time and put a smile on their face, it's a guarantee that when you visit the restaurant on a less crowded day, you will undoubtedly receive scrumptious food. Double Tree stood by its reputation as I could see people go for their second and third helpings (including myself) tasting the wide variety of finger-licking food, especially the deserts.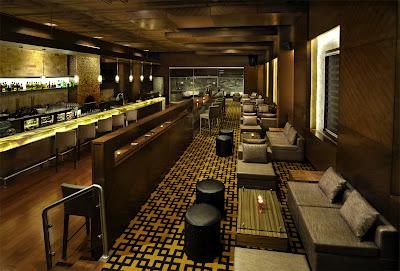 Photo: Double Tree by Hilton
Inauguration over, food and drinks test passed, the future holds a important period for Double Tree by Hilton. The time to come will be essential as the team behind the hotel makes a mark in the city in what is an every growing competitive market. With passionate owners and the Hilton brand working together, it is my belief that Double Tree by Hilton is here to stay and stand tall amongst its competitors, giving them a run for their money.