Here she is! The Dorothy Draper chest has arrived!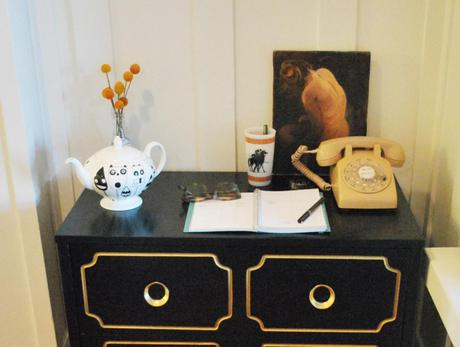 I put it her in our dining room to hold all of my project supplies since I end up doing all of my projects on our dining room table.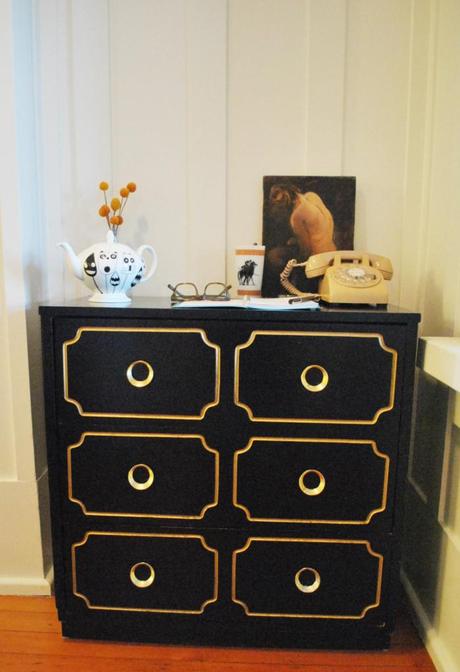 It's in pretty good shape. I gave it a good cleaning, but the paint could use some touching up. I still need to accessorize the top of it, but for now it's a perfect place for our calendar and the rotary phone I bought from my friend Shelby at our decor sale. For some reason I find it nostalgic and relaxing to dial fake phone calls on it and listen to the sound of the rotary (we don't have a real home phone).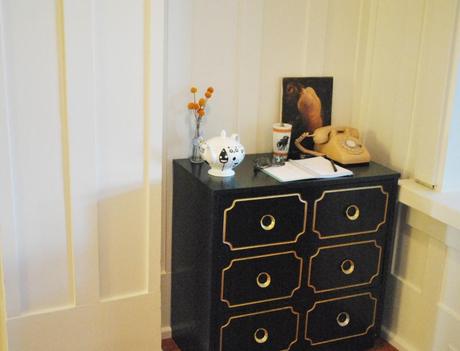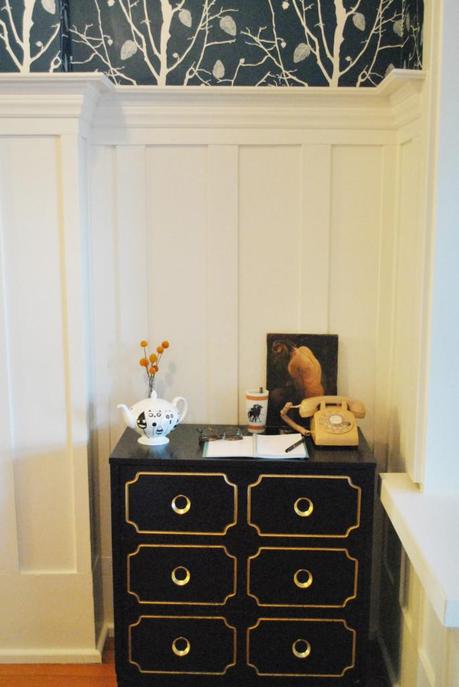 Basically I'm smitten with her. I think I could have one of these in every room of the house!
XO,
Heather