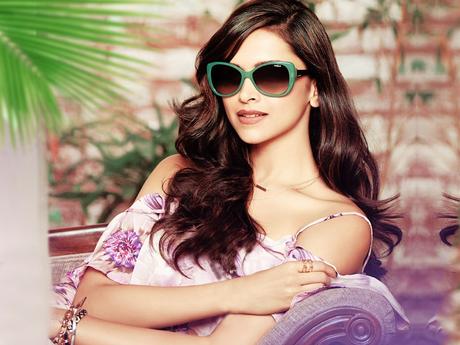 Deepika Padukone is a Hindi movie actress who used to be a model at first. Born on 5 January, 1986 to Ujjala and badminton player Prakash Padukone, Deepika appeared in the Liril soap ad in her teen days. In 2005 she grabbed the 'Model of the Year' by Kingfisher which was followed by her appearance on the Kingfisher calendar. Deepika Padukone Images is very cute picture available currently.
Here are some of the stunning Deepika Padukone Image Hd: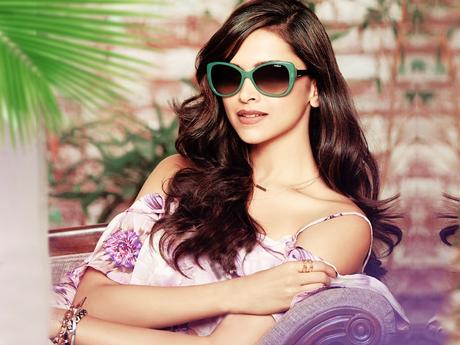 2.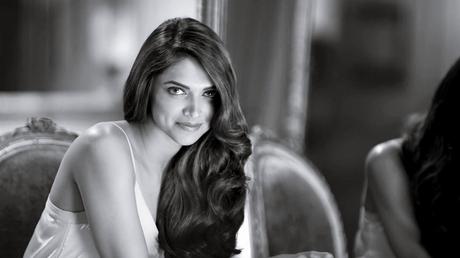 3.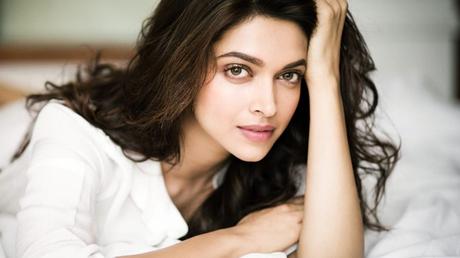 4.
loading...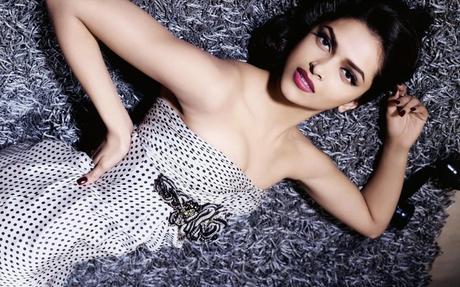 loading...
5.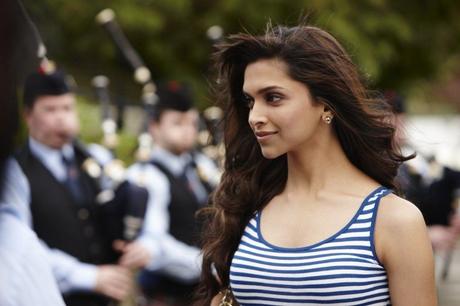 She first appeared in the 'Naam hai tera tera' video of Himesh Reshamiyan when she was 21. She entered the film industry with a Kannada movie called Aishwarya in 2006. She debuted in Bollywood with Om Shanti Om opposite which was the biggest hit of 2007.
6.
7.
8.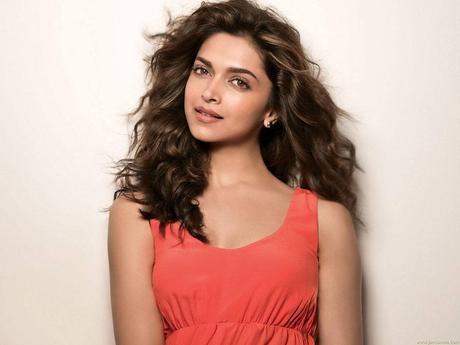 9.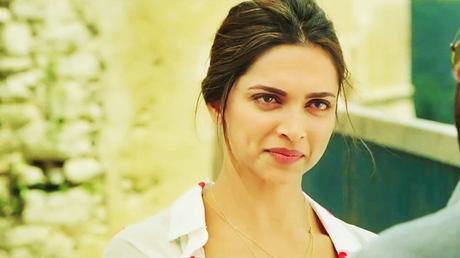 10.
Her graceful look and appreciable acting skills won her several debutant awards and best actress nominations.In 2008 she was in the top of the Indian Maxim's 'Hot 100' list. 2013 turned out to be a phenomenal year for her with 3 money spinners;
Yeh Jawani Hai Deewani, Chennai Express and Golliyon Ki Rasleela Ram-Leela. Deepika Padukone images rocked the internet after that.Her acting in Piku and Bajirao Mastani opposite current boyfriend Ranveer Singh and Priyanka Chopra won her rave reviews.
12.
She performed along with SRK, Katrina Kaif and Pitbull in IPL-6.
The dimpled beauty is a whopping 5 ft 9 in tall girl. She is about 58 kg in weight. Her zodiac sign is Capricorn. She dated Nihar Pandya during her modelling days.He was followed by Ranbir Kapoor whom she dated from 2007-2008. She was then linked up with Yuvraj Singh and Siddharth Mallya. But currently she is dating Ranveer Singh.
She has black hair which complements her black eyes. She has endorse for brands like Van Heusen, Tissot, Sony etc.
18.
Deepika stuns her fans in her sumptuous Sabyasachi dress!
Deepika Padukone bikini images are as popular as her images in ethnic couture. The dreamy girl debuted in Bollywood with a desi avatar wearing dramatic sarees and ethnic gowns from the classic era. Looks like she is donning the ethnic look again.
She wore a dress by ace Bollywood designer Sabyasachi Mukherjee and looked drop dead gorgeous in the dress. Her hair and makeup made the look even more appealing than usual. Popular make-up artist Daniel Bauer truly deserves a bow for his excellent eye-makeup that gave her a sexy yet powerful look. With sleek black straight hair and blood red lipstick made her look even more dramatic. The furry neckline paired up with the shimmer and glitz of the gown took her look to a whole new level. This proves that Deepika can truly ace any look!
Deepika and Ranveer starter Padmavati facing trouble from now...
Off-screen love birds Deepika and Ranveer have an equally sizzling onscreen chemistry. Fans have been looking forward to them after the immense popularity of Bajirao Mastani. Sanjay Leela Bhansali's upcoming project Padmavati stars both the celebs together. Shahid Kapoor is also a part of the movie and as per reports he has been having clashes with Ranveer for more screen space.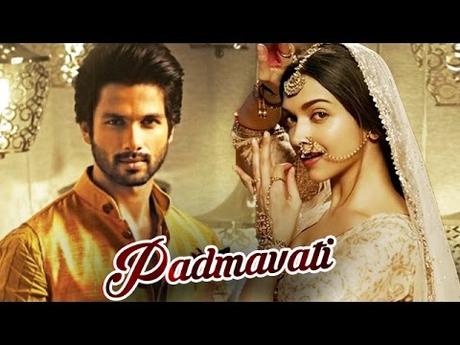 But looks like there is more bad news yet to come for the Padmavati team. But president of Patel Navnirman Sena is targeting Bhansali's new movie. The movie is based on the story of Rani Padmavati, wife of Rawal Ratan Singh, who had sacrificed herself to save the pride and prestige of Chittorgarh. SLB was going to shoot parts of the movie in Gujarat and Mewar in Rajasthan. But the Sena group thinks that the Deepika Padukone starrer might hamper the image of Rani Padmavati. Deepika will be playing the role of Rani Padmavati, Shahid will play the role of her husband Rawal Ratan Singh and Ranveer Singh will play Alauddin Khilji's role in the movie.
Here is what the president of the Patel Navnirman Sena group has to say about the matter " Every person is proud of Maharani Padmavati, who sacrificed her life for the self-esteem of Chittorgarh. Along with 1,600 other queens, she died of jauhar, (self-immolation) when Alauddin Khilji had attacked Chittorgarh.
Deepika Padukone Images: However Rajasthan-based Rajput Sena's members met me and informed that SLB has not studied the history, and could damage the image of Rani Padmavati. So, we've informed him to stop the production of the film and hold discussions with Rajput leaders before he begins shooting. Bhansali should give assurance of not damaging Rani Padmavati's image, or else Patidar Navnirman Sena will hold protests against the movie across the country, and will not give permission for the film to release in Rajasthan. No director has the right to damage history for entertainment."
The movie has been followed by controversies right from the day the shoot started. A song of the movie is going to be shot in the Mehboob Studios of Mumbai. The set has been prepared and will most probably be shot in the upcoming month. Will they proceed with the shoot or will the movie be canceled fearing the immense protests from the Sena dal? SLB's movies have always attracted controversies. His last movie Bajirao Mastani was also in troubled waters as people started questioning its portrayal of the Marathas. Let's see what happens with this Deepika Padukone starrer! Fingers crossed!
Deepika Padukone Hd Images: Bollywood's reigning queen
Deepika Padukone has always remained a top actress in Bollywood. With her upcoming Hollywood flick XXX: The Return of Xander Cage she is stepping into Hollywood and her popularity is soaring since the shoot of the movie opposite hottie Vin Diesel. Among Bollywood's highest paid actresses, Deepika is one of the few stars who has rose to fame just by her own effort.
21.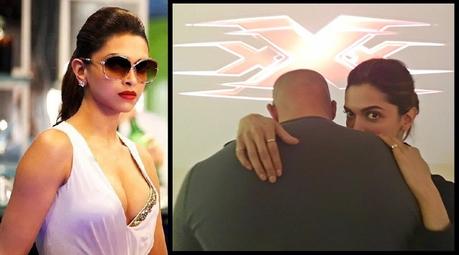 22.
She had no god father in Bollywood and it is her passion and dedication for acting that has made her this popular.
Deepika Padukone HD Picture 2017:
Here is what the star had to say about her success story "I think as an actor the intention always is to be part of a good script and characters that hopefully live on for many, many years. Hopefully, you get the opportunity to be a part of films that have iconic characters. So, one can't always guarantee what the end is going to be like. I think the end of a film obviously always depends on the story and the situation. But, yes, somewhere you try and do meaningful films, you try and do films that kind of have a positive impact on society or at least have that feel-good factor."
23.
She then added "But I think it is difficult to generalize and say that every film will be a happy ending kind of a film. But, yes, I think the intention of choosing my films at the end of the day, of course, and obviously is to be able to entertain the audience but at the same time be able to stir some emotions within them and hopefully leave behind films and characters that people will remember for a lifetime."
Download Deepika Padukone Wallpapers :Speaking of her struggle in Bollywood industry, she added "I think it has been a very, very exciting journey. I think I have been able to live my passion and my dream. It has definitely not been an easy journey... there have been a lot of ups and downs professionally and personally. But, like I always say, every experience teaches you something. Every film, every human interaction, everything in life teaches you something.
24.
So, it has been an amazing journey, a very exciting one and I feel extremely fortunate to be in a business that has the ability to impact people's lives in such a strong way. I always believe that for all of us, in all our careers and lives, (there are) always going to be... ups and downs, but I think if you really reflect, there is an opportunity to kind of learn from those experiences which will eventually help you become a better person".