If you don't know by now, merchants can now charge you a surcharge every time you use your credit card. If you haven't been living under a rock, consumers and the media are playing the role of Chicken Little and this event is the sky falling.
Do yourself a favor and stop for a second.
Stop to get all of the facts. 
Stop top process all of the information before you start a new credit cards are bad campaign.
Stop to understand all of the rules before you go all cash crazy.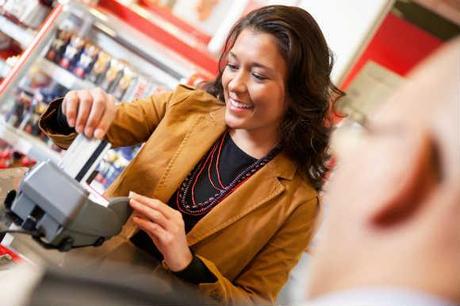 All of the crying over credit card surcharges is mostly uninformed knee-jerk reaction to the media blowing another story out of proportion.
Odds are you won't ever see a surcharge from any retailer, and it's not speculation either. Most of that last statement is coming from the facts surround this whole merchant settlement mess.
First, understand one thing. Visa and Mastercard have a rule that all stores must process credit card transactions the same way. That means if any merchant has multiple stores and operates any of them in a state which bans the surcharge, then all of the stores are prohibited from charging a surcharge. 
[States which ban the surcharge currently are: California, Colorado, Connecticut, Florida, Kansas, Maine, Massachusetts, New York, Oklahoma and Texas.]
Next, you need to know that Visa and Mastercard do not allow for surcharges on debit or prepaid cards.
Those points being established, lets move on to American Express. American Express has a policy that its merchants must treat all of the payments it accepts equally. That means if a merchant accepts any payment which is disqualified from having a surcharge added, then the merchant cannot apply a surcharge to any American Express transactions either.
So, just looking at these simple point, which are not that hard to find if you are looking into this issue, all of this worry and concern are a waste of time and energy.
There aren't many likely scenarios where a surcharge will be able to be charged. And, in the few instances where it is a possibility, do you think that many merchants would be willing to risk losing what customers they have over a couple of dollars? Let's face it, it's mostly going to be really small businesses that can even consider applying this surcharge to sales, and they are already struggling in this economy, so taking the hit for the processing fees is in their best interest rather than driving away paying customers with a surcharge.
And, if you put any weight in general hearsay, the National Retail Federation claims that none of its members will be partaking in the practice of adding surcharges.