A few weeks ago, Ben convinced me to get on the Draw Something bandwagon. And I am of course, hooked. I've actually had a great deal of fun channeling my creative side when drawing for my opponents. But clearly, I am no Picasso...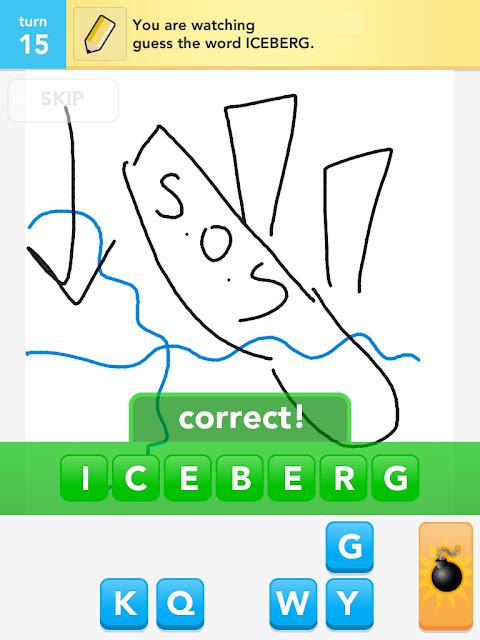 I drew "iceberg" about a week before the anniversary of the Titanic sinking, a little un-pc? Maybe, but I find inspiration from the world around me. At that moment I think it was a preview for Titanic in 3D...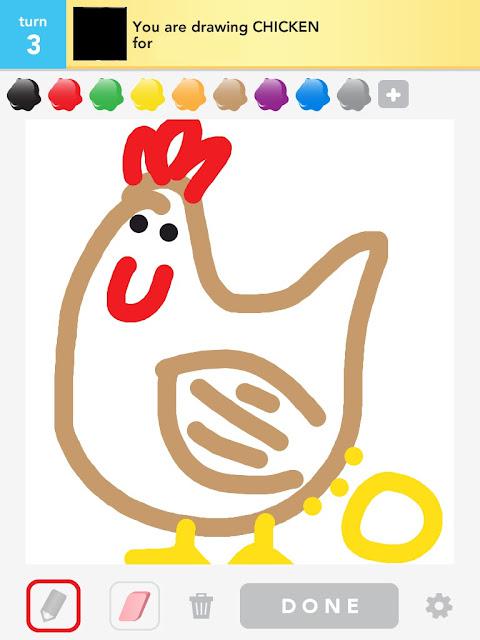 Okay, by far one of my favorites so far. Because, clearly, nothing says "chicken" like an egg coming out of a bird's tush...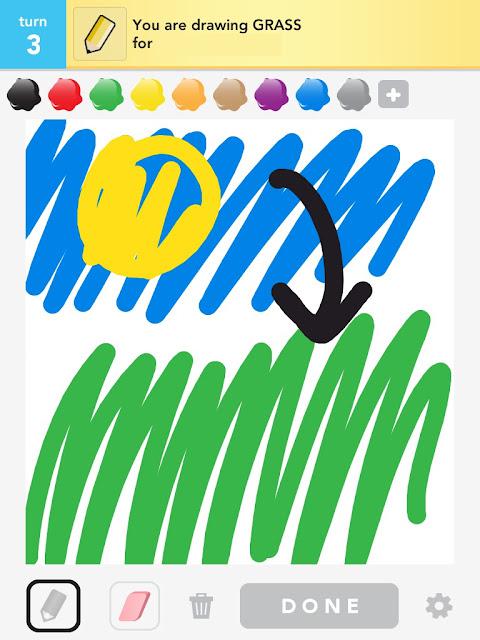 And then there are moments where I am not so into it and I draw "grass"like this with the hope that my opponent has the wherewith all to decipher my litteral scribbles...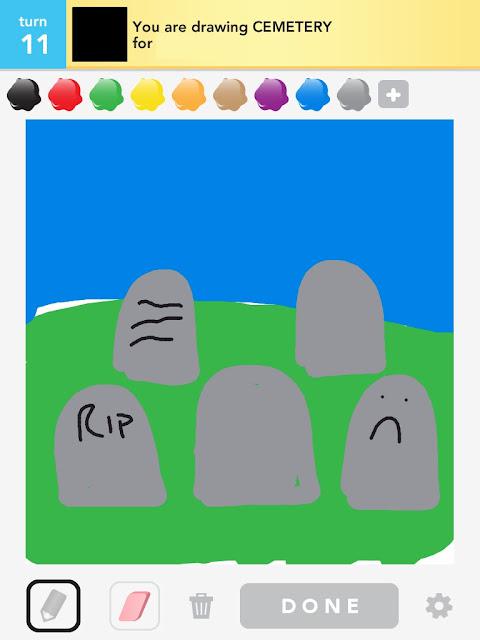 Technically you aren't supposed to use words at all. But I had some concerns that the sad face on a tomb shaped object wouldn't be enough of a clue...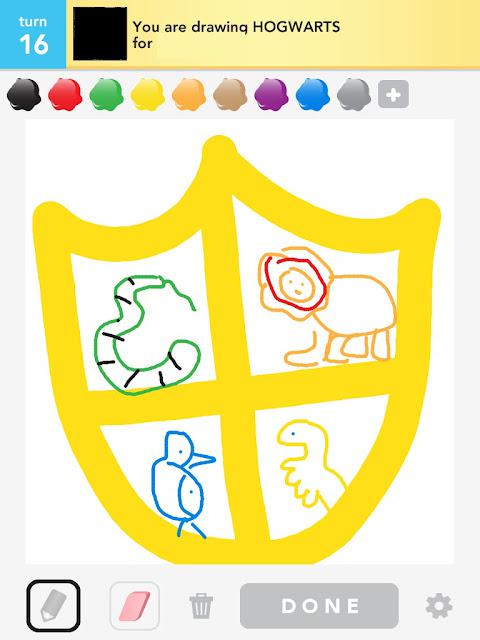 Yes, the shape in the bottom right quadrant of the crest is meant to be Hufflepuff's symbol. Clearly, I am not the best Harry Potter fan in the world, but at least I know which animal goes where off the top of my head?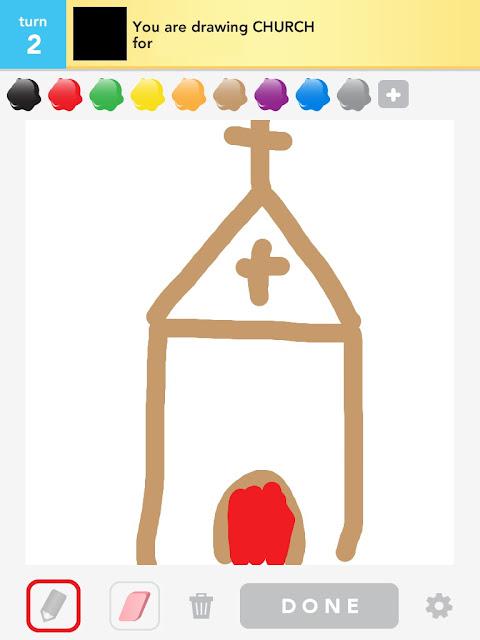 And than this is how a Jewish girl draws "church" - clearly the red doors make an impact on me?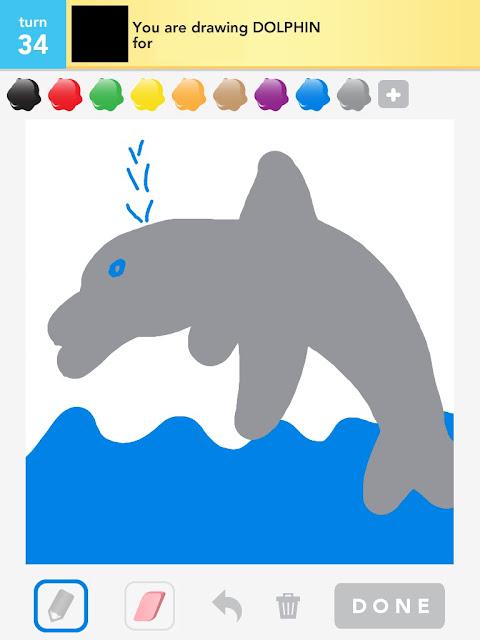 Dolphins do have blow holes, right? Well they do now...
Anywho. I am hooked and if you play along I am "tamarsb"