This week reporting from Kiev, Ukraine, while attending and presenting at the WAN IFRA 2012 Congress. Follow my live reports on Twitter @DrMarioRGarcia

TAKEAWAY: The assignment was clear: create a logo that will take Newsasset, a media solutions company, into its next stage of growth and development.  After about 40 sketches, we have created the one!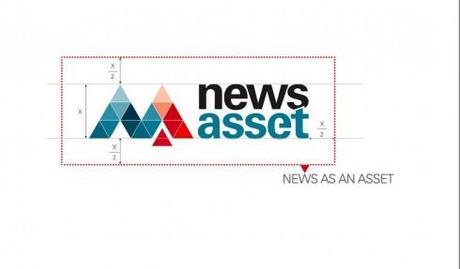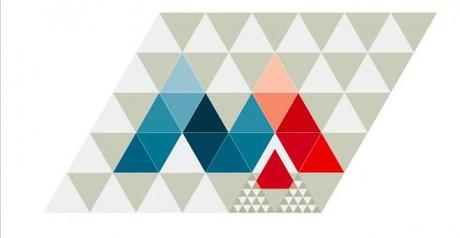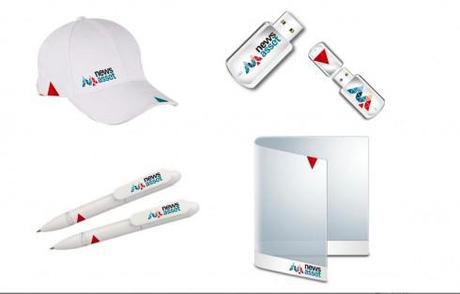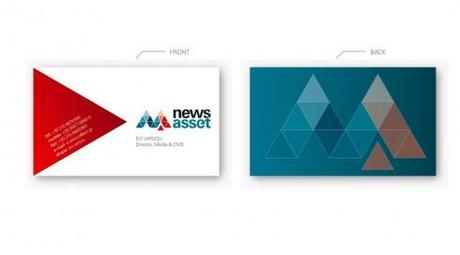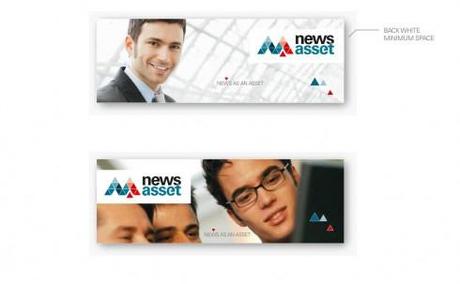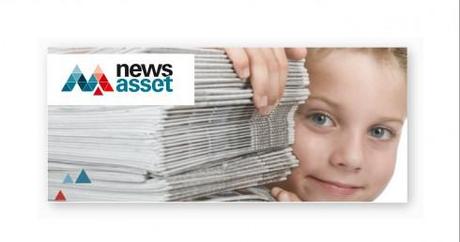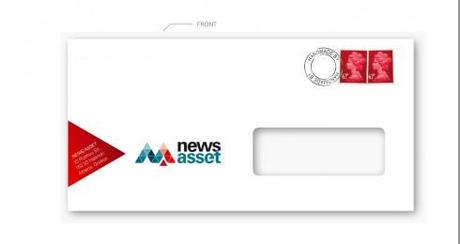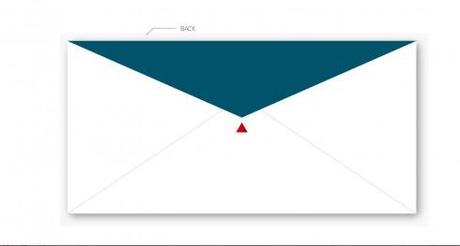 It is a new logo and overall branding for Greece's Newsasset a firm dedicated to providing end to end multi media solutions for media companies.
Our Garcia Media team, including art directors Christian Fortanet (based in Spain), and Constantin Eberle (Germany) collaborated with me for three months as we created an overall new branding visual presentation and image for Newsasset.  We worked closely with Newsasset's Evi Varsou, director of media and CMS.
From the start, Evi was very clear about the intentions of her company—to advance and to grow globally and to be able to compete with the major news media solution companies.
"I believe in our product," Evi said from the start.  "We have technology available in two different editions, one for News Agencies and one for Publishers, " she said in our briefing. "Our company offers an innovative suite covering the overall planning, multimedia production & workflow, archiving and cross channel publishing / distribution needs of its users.  And our customers are our best marketing."
As such, we talked to some of the clients as we went through that initial briefing stage of the project.  How we could a logo present Newsasset as a vibrant, young, authoritative and reliable firm for media companies seeking to integrate content distribution across platforms?
"We went through some 40 different concepts, sketching, discussing, sending to Athens for comments," said Christian Fortanet, a Garcia Media art director.
"Eventually,"says Constantin Eberle, a Garcia Media art director ,"we decided that a simple type solution would be the answer."
What our art directors are not saying is that we went through a long period of trying to incorporate a dolphin into the logo.
These are processes that all creative people go through.  In one of my early exercises during the briefing stage of the process, I asked Evi and her team to suggest an animal that they thought they identified their company with.
"A dolphin," Evi said, rather emphatically."It implies energy, a friendly approach, youth. LIke us."
But, as brand designers know, a logo must convey information very quickly, and, while many who were consulted loved the dolphin concept, we kept seeing as more of a symbol for an aquatic recreational park, and not a media solutions company.  So, back to the drawing board.
In terms of process, I kept reminding both the client and my team, we must look at each sketch we created for its ability to convey the company's DNA at a glance.  In the case of Newsasset, we had to come up with type and images that would identify the company with technology, news, media, but not necessarily attach it to its Greek origins, as Newsasset clients come from all over the world.
In the end, I think we have a distinctive, elegant and memorable logo that will serve Newsasset well.  Let us know what you think.
WAN

IFRA

2012 Congress, Kiev, Ukraine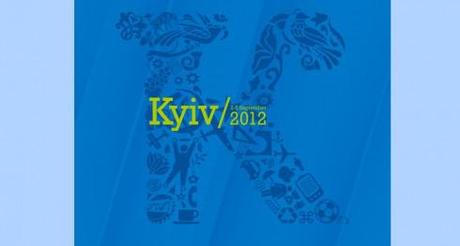 It is the 64th World Newspaper Congress and the 19th World Editors Forum, and, once again, I am excited to be in attendance at this gathering of the world's newspaper publishers, editors , journalists and industry experts.
This year's Congress is titled Shaping the Future of the Newspaper, and as I glance at the program, several of the sessions deal specifically with the economics of publishing today, the rise of the digital media, and how newspapers from around the world can successfully transition into the digital world.
As always, a centerpiece of the Congress is the topic of freedom of the press.  At today's opening ceremony, one of the speakers will be Anabel Hernandez, a writer and the 2012 laureate of the WAN IFRA Golden Pen of Freedom.
My own presentations are as follows on Tuesday, September 4:
First presentation is titled Two-speed storytelling, a panel moderated by Anette Novak, former editor of Norran, Sweden; other panelists Jon Henley, Guardian UK, and Jacek Utko, design director of Bonnier Business Press (Poland).
Second presentation is titled Print Plus with Rainer Esser, of Die Zeit (Germany), Amandeep Singh Khurana, Madison Media Plus (India), Azrul Ananda, Jana Post (Indonesia) , Claire Boonstra, Layar (Netherlands) and moderator Eamonn Byrne, The Byrne Partnership (UK).
I plan to blog live, whenever possible, from those sessions in which I will attend.
Of interest today

20 trends for 2020
http://www.newsandtech.com/news/article_a457861e-f2de-11e1-b615-0019bb2963f4.html

Highlights:
#2 Tablet penetration soars as the gadgets become lighter, cheaper and more versatile; smartphones are used by more than 90 percent of consumers. Mobile devices are ever-present.
#6 The printed newspaper survives, but not in every American city and not every day of the week.
SPD

: Speaker Series Begins with "News You Can Use

"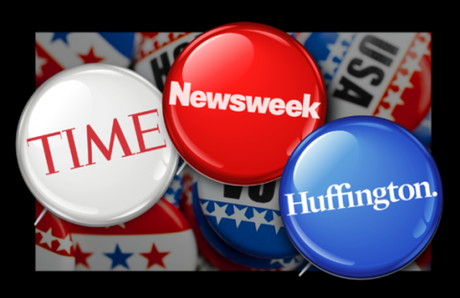 (Joe Zeff Design Illustration, courtesy of SPD)

Tickets are now available for the Society of Publication Designers' first Speaker Series event of the fall, "News You Can Use," scheduled Sept. 10.
For more information:
http://www.spd.org/2012/08/speaker-series-begins-with-new.php
SND

Scandinavia Space 2012 conference

Still time to get a spot to attend the SNDS conference in Copenhagen, Sept. 27-29;

For more information:
SNDS workshop ever. Read all about SPACE 2012 here:

http://snds.org/get-your-own-space-guide/#more-1852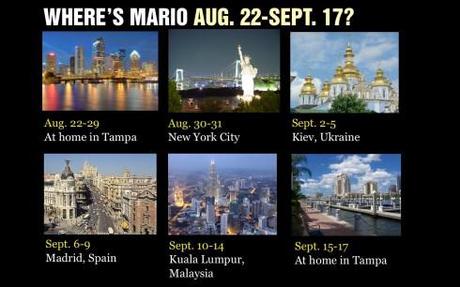 Mario Garcia's upcoming speaking engagements: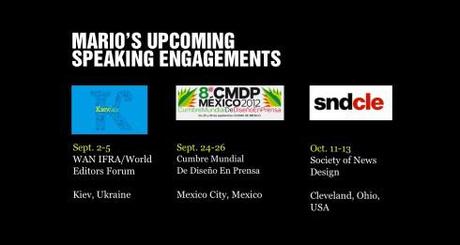 WAN-IFRA World Editors Forum, Kiev, Ukraine, Sept. 2-5
http://www.wan-ifra.org/events/64th-world-newspaper-congress-19th-world-editors-forum
Cumbre Mundial de Diseño en Prensa 2012: Mexico City; September 24-26
http://www.cmdprensa.com/mx2012/
SND (Society of News Design) Cleveland; Oct. 11-13
http://cle.snd.org/
1st Middle East News Design Conference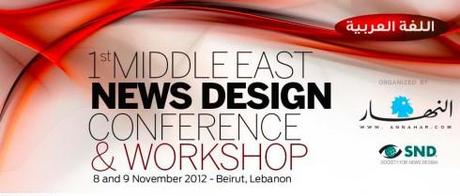 It promises to be a great program, and a historic one, too: the first SND Middle East gathering.  Put it on your calendars: November 8 & 9, in Beirut, Lebanon. Sponsored by An-Nahar and SND.
For more information:
http://www.snd20events.com/conference/
TheMarioBlog post #1088