At last we have managed to get out the weekend and I remembered by camera! So the best thing to do is to link up to Coombe Mills Country Kids and see what ever one else has been doing this weekend.
Today the weather was so nice we decided to head out to the woods and to Leith Hill. Leith Hill is owned by the wonderful National Trust and is the highest point in the south east. The views are beyond stunning especially on a day as clear as today was. In the distance as well you can see the sea down at Brighton!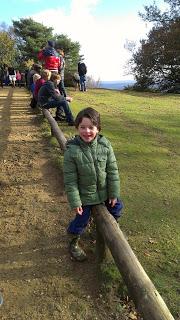 Taking a rest after the LONG climb (120 steps apparently!)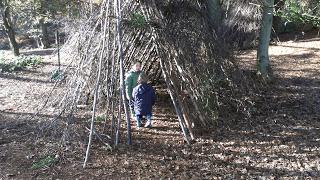 They have a lovely area where you can build your own dens!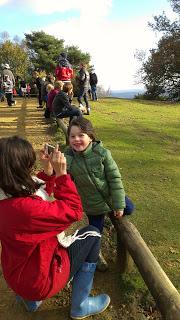 Posing!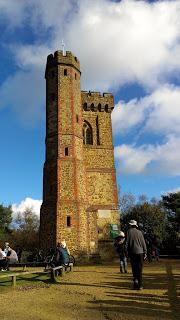 The Tower!

A small part of the view!