The husband and I have always had an active sex life but after the birth of our 3rdbaby in the space of 3 years, our bedroom had become a place for sleep and not much action.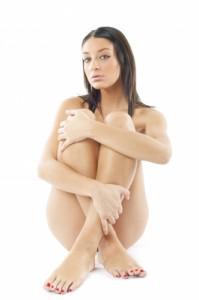 Credit
I was taking a bath and we swapped some intimate text messages, I even sent him a picture of me laid in the bath to his phone.
I got out the bath and was sat on the bed drying myself when the idea popped into my head. The children were all sleeping so I guessed I would take the chance, I opened the drawer to my bedside cabinet and took out my vibrator, I held the battery operated tool in the area it is designed to be inserted too, and snapped a picture.
I heard a noise, I jumped, I grabbed the towel, pushing the toy back into my drawer and hit send on my phone.
SHIT
I had sent the picture to my brother not my husband.
To this day my brother has never commented on the rather intrusive picture, thank god.