Last Sunday the weather was gray and high fog covered the sky. At noon it cleared up and we decided to go on the nearby Belpberg mountain. When driving up the hill we came again into thick fog and first thought it was a bad idea to go up. But then we pierced through the clouds and there was an incredible golden autumn light with a brilliant view of the Alps.
Coming out of the fog reminded me of coming out of the fog of dreamy-drowsy thoughts in meditation, when you are a bit sleepy. It sometimes happens that suddenly the inner sky clears up and consciousness, which is always there like the blue sky, becomes vast and radiant of light. Enjoy the photos.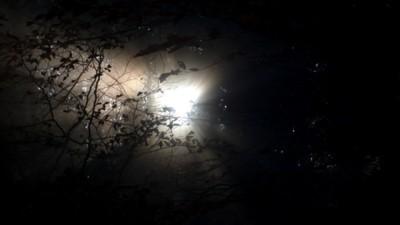 Magical light through the fog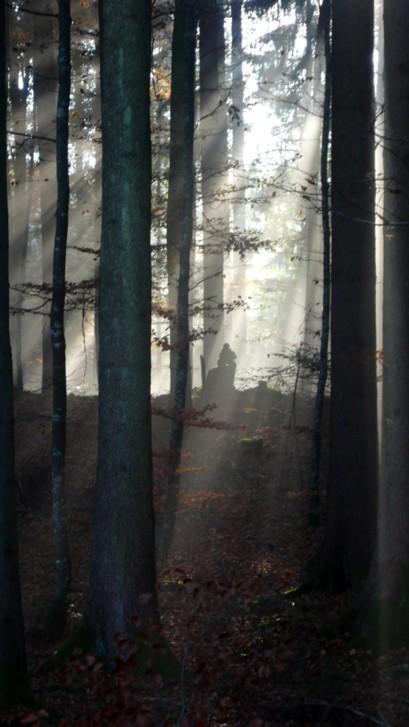 Mystical stones between the trees

Piercing sun rays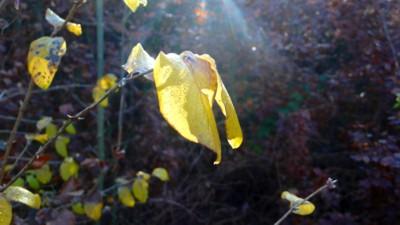 Autum sun reflections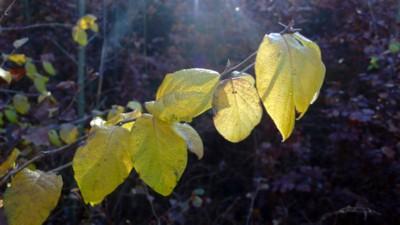 Transparency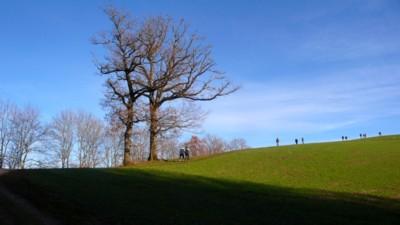 Walking up the hill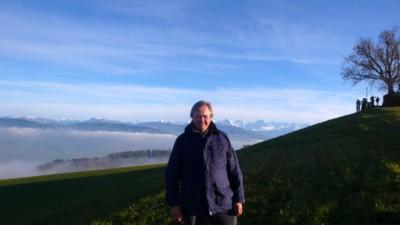 The view opens up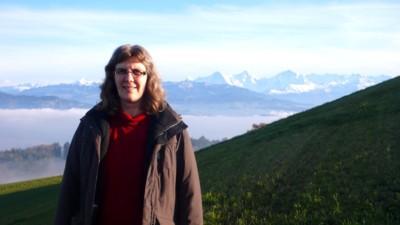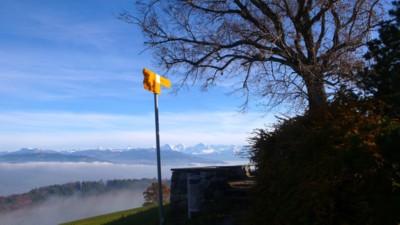 No question where to go – the path is clear…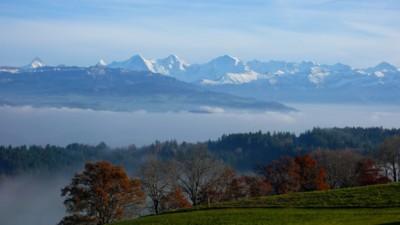 The Bernese Alps with view over to Eiger, Mönch and Jungfrau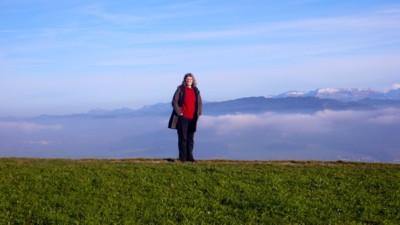 On the ridge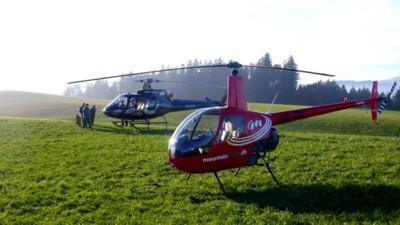 Two helicopters arrived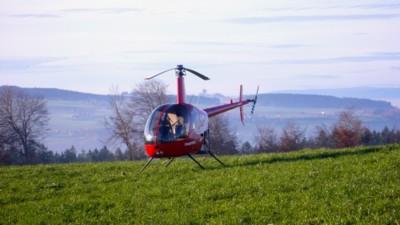 Dreaming of jumping through the air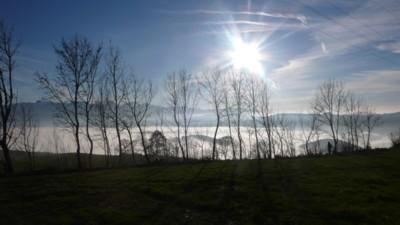 The sea of fog in the valley, and above – resplendent light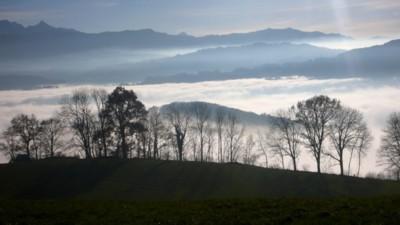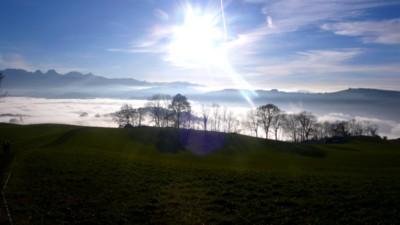 The sun reflecting in the sea of fog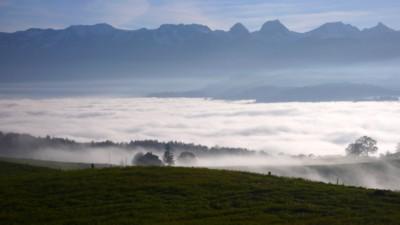 A farmhouse just coming out of the fog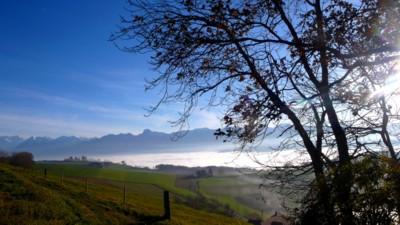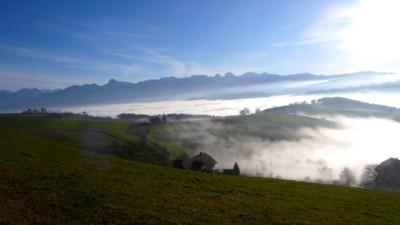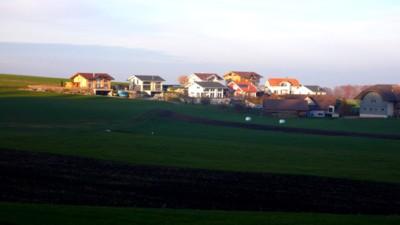 Little village on the mountain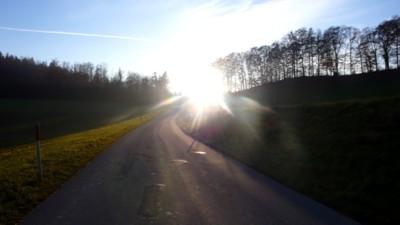 Walking into the Light
The post Coming out of the Clouds appeared first on .