If you are at all interested in make-up then I'm sure the re-release of the infamous Clinique Chubby Sticks with an additional 8 shades hasn't passed you by! As someone who really doesn't get along with lipsticks and prefers lip balms and glosses, I am big fan of Chubby Sticks. They are the perfect halfway house been lipsticks and "proper" lip balms.
They offer a great pigmented color that is also soft and comfortable to wear due to its moisturising effects. I also love that these aren't sticky like lipglasses so there's no disgusting hair stuck to lips as soon as you go outside situations! 
Yesterday I bought two chubby sticks, Chunky Cherry and Two Ton Tomato which is one of the
new shades. There was an offer on in Boots where you get a little make-up case and a 30ml Clinique Dramatically Different Moisturising Gel if you buy two chubby sticks, so it would have been rude not too!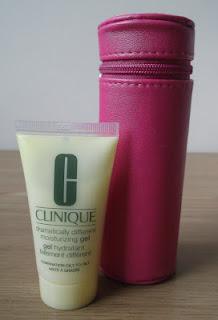 Freebies at Boots when you buy two Chubby Sticks
Here's Chunky Cherry...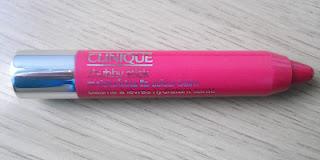 The pointed tip makes it super easy to apply!
And Two Ton Tomato...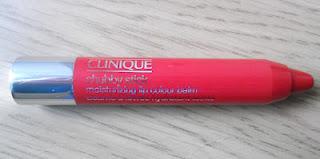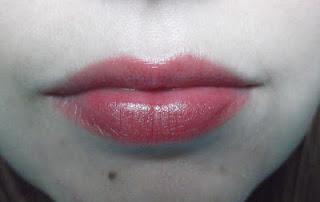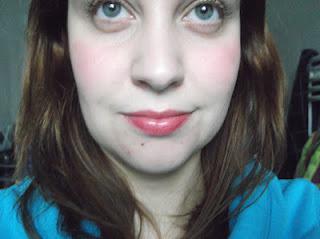 What do you think? These colours look quite similar on so in hindsight I which I'd chosen a red and an
orange or fuchsia based color instead of two reds, but I'll still
definitely
use both of these. 
Have you tried Chubby Sticks yet? I highly recommend them and they are great if you aren't super confident at applying and wearing dramatic lipsticks. it's like your own, natural lips only better!
Lisa x