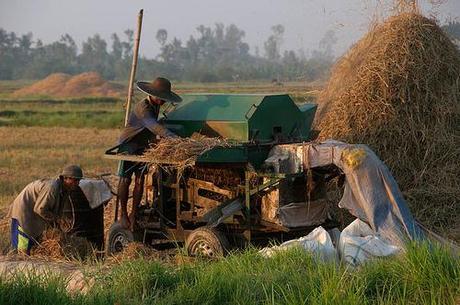 Recent studies on climate change show that natural climate cycles have a striking influence on war and peace around the globe. At the Earth Institute/ University of Columbia, an interesting study based on changes in cyclical temperature and precipitation patterns showed a direct link between global climate change and civil conflict. Their findings show that with an increase in change to these patterns, it is more likely that conflicts and civic wars will increase.
Tropical countries face double the risk compared to other habitats during warm and dry El Niño years than during the cooler La Niña phase of the El Niño/Southern Oscillation (ENSO), according to an analysis published by Nature. Communities living in these regions are the most impacted by climate change because they depend diectly on the services that nature and its ecosystems provide. It could result in serious socio-economic complications such as harvest failures and food shortages.
The study focuses on climate change and its effect on violence and societal stability in poor countries. Previously publications have proposed a link, but there are disagreements within the scientific literature over whether a robust climate signal can be detected in conflict statistics.
The study concludes that civil conflicts have been by far the most common form of organized political violence in recent decades. Globally, one-fifth of the 240 or so civil conflicts since 1950 could be linked to the 4–7 year climate cycle originating in the southern Pacific. The results were unaffected by any modification to the statistical set-up of the analysis, such as excluding particularly crisis-prone African countries, which suported the objectives of their findings.
A more detailed analysis of the impacts of historical conflicts that have occurred during El Niño years is needed. This is to establish whether any factors which have caused these conflicts can be linked to El Nino events.  
By Nala Mahmoud