So if you follow me on Instagram (Chelseayates_) you will of seen that on friday i posted this picture of lovely wrapped presents which i received! Are these not just the perfectly wrapped gifts?  With Christmas just around the corner, it will be here before we all know it especially with how quickly this year has passed, now how easy would it be to have all your gifts come perfectly wrapped just like these ones? pretty damn perfect huh? Well i think it is! :) 
If your anything like me this free gift wrapping service will be super helpful, I'm so rubbish at wrapping presents they all end up like a big cellotape mess with cellotape going everywhere i even end up with it stuck to my feet in my hair so this year none of that for me :)  So who offers this FREE gift wrapping service i here you screaming to your computer screen? well that my friend is the
Thelifestyleboutique.co.uk/
 They also offer free delivery when you spend over £30.. can it get any better, free delivery when you spend over £30 and they come gorgeously wrapped?!  Oh yes it can, the lifestyle boutique have the most amazing things too choose from, such as candles, skincare products, Cath Kidston and many more amazing things! :) There really is something for everyone on 
Thelifestyleboutique.co.uk/
 Him, Her, and the little ones! 
So shall we open them and see whats inside!?...
The first of many gorgeous items was this fab Cath Kidston shopper bag! its a deep red with polka dots.. I'm loving polka dots at the minute so i was so happy to open this and have used it all day every day since! :)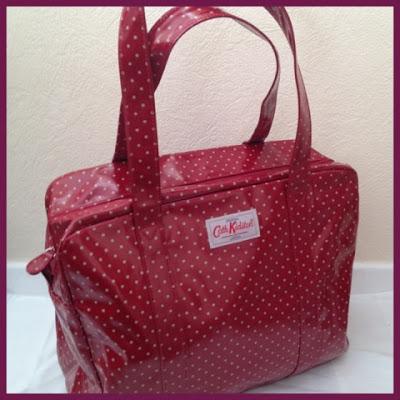 Next up is a Cath Kidston Mug, now I'm not a big tea/coffee drinker but now when everyones sat there with their brews and I'm usually all left out i can have my vimto in my little mug and look all posh and cute and join in the fun :) sooo excited to look like i drink tea!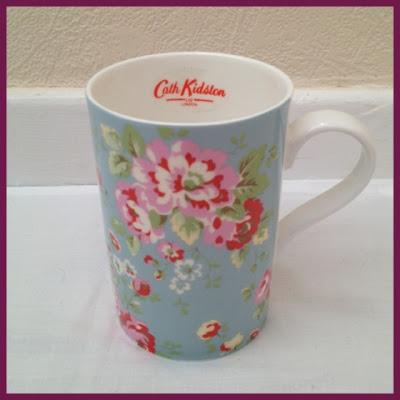 Candles are one of my all time favorite things, especially around christmas time! and this NEOM candle is no exception the thing i love the most about these candles is that they are made from using vegetable wax and pure oils rather than synthetic fragrances so they don't release any harmful toxins when they burn.. the perfect christmas gift!!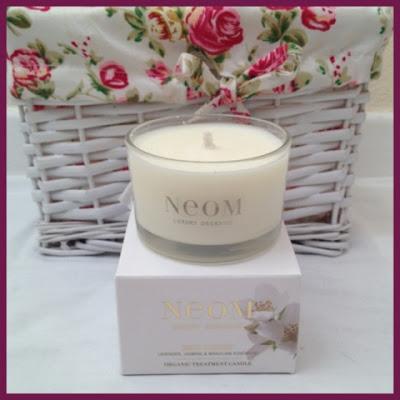 Cath Kidston manicure set, everything you need to keep cute manicured nails with good quality set all in one of the cutest little Cath Kidston boxes, again would make a fabulous christmas gift!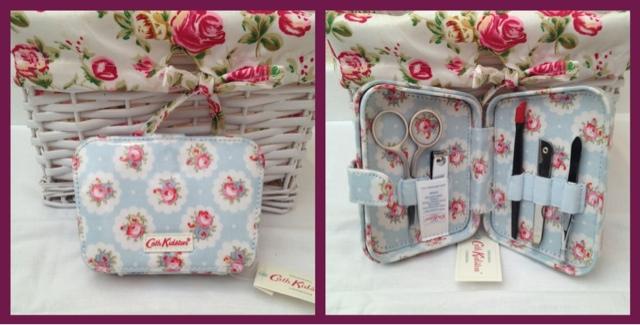 Cath Kidston purse, this is a perfect size purse for me, it has a zip compartment for all your pennies, so you wont find yourself losing them and then pop open the press stud and then opens a compartment with slots for all your cards, this will be getting some use!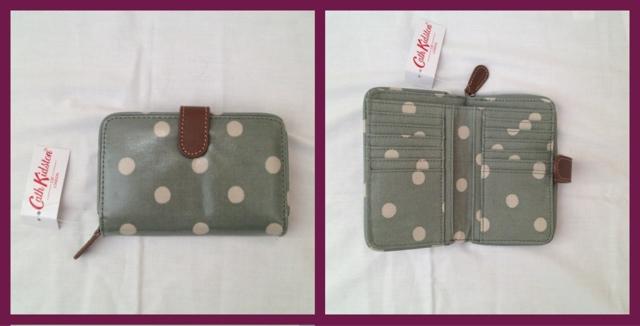 Cath Kidston wash bag, perfect for traveling or if your going off to uni so all your new flat mates wont try and steal all your shower bits! i suppose you could use it for storing all kinds of make up bits the possibilities of uses for this are endless!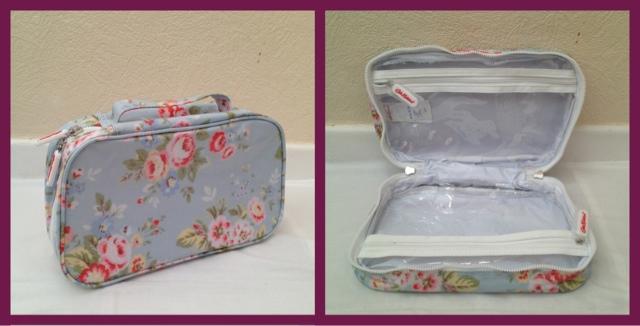 Cath Kidston brushes set a cute little packet to keep all the brushes safely packed away in theres also a little zip pocket on there too. The brushes feel like real good quality brushes they feel so soft i don't think ill be able to live without this now!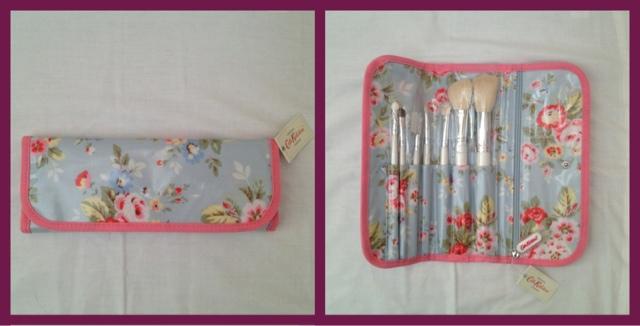 Now isnt this just the cutest red robin! its even carrying mistletoe in his little mouth!! i can see this little fellow being my favorite christmas decoration this year! (the picture is now also my phone background, I'm feeling all festive) :)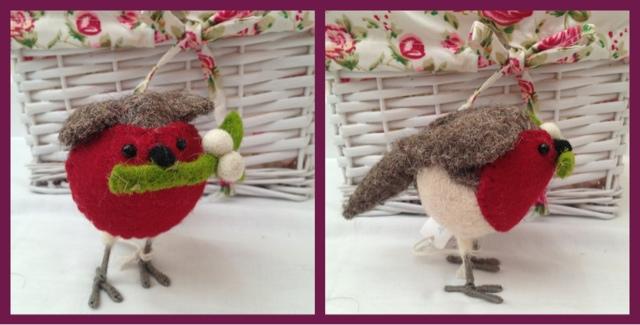 So this year if your stuck for presents, or you need some new christmas decorations or if your like me then basically the free gift wrapping service sounds tempting ..  then this is the ideal little website for you! They have something for everyone, and alot of ideal christmas gifts so don't be stuck this christmas! i know ill be taking a look on payday and sorting a couple of christmas pressies out :)   
*PR Sample