Christmas Gifts Part I:

Fashion Magazines


Please don't tell me that I'm the only one who still doesn't have the foggiest idea as to what I'm going to buy for my friends and family this Christmas!? I don't know if it's the fact that I'm a poor student, or that I've just had so much going on at the minute, but other than listening to Michael 

Bublé's

 Christmas album and watching a nice little Christmas movie here and there, my shopping list has been pretty much 

nonexistent

 and Christmas isn't coming along as smoothly as I would have liked.

So I thought I had better get my act together and at least start to have a little look around town/the internet and make a start on the shopping before it gets too late and I turn up empty handed in front of the family on December 25th. I'm pleased to report that tonight I actually managed to find and purchase two gifts (out of a list of many, but it's a start nonetheless): one being a few

magazine subscriptions

for a friend and my sister. It was actually a thought suggested to me by my fiance and I have to say, I'm a little embarrassed that I hadn't thought of it before. After a quick Google search for a generic subscription website to choose a magazine from, I came across

Subscription Addiction 

and was pleasantly surprised to find out that quite a few fashion & style magazines such as Nylon, Elle and Marie Claire had as much as 70% off their 12 month issues. Now, who doesn't love a good bargain in today's current economic climate? It has just made purchasing two subscriptions a lot smoother on my bank account than I had originally anticipated. What's even better is that there is literally a magazine for every member of the family: from Esquire for the lads, to Nylon and Cosmopolitan for us girls and you can even choose 4 different subscriptions to group into the one annual price of $35, so you're bound to check off another item on the 'To Buy' list with a bit of a smug look on your face!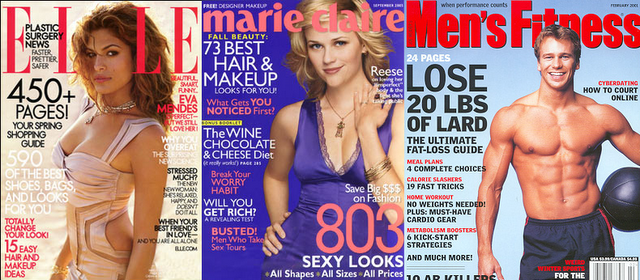 Had you considered getting a magazine subscription for someone on your Christmas list this year? Well, just enter the discount code:
"
mom15per" and get an extra 15% off the price!