Hello beauties :) Today you're about to get some real talk. Well all of my posts are real talk, but this is gonna be one of those heartfelt ones, if you know what I mean.
I've been blogging now for about 8.5 months. WOW I can't believe that - time has flown by! When I first started, I was in my last semester of college, so I was spending loads of time in my apartment (by myself) working on projects, studying for exams, you know...trying to get out of college alive ;) This gave me lots of time to dedicate toward this little blog of mine.
As many of you know I live a little ways away from my family, my boyfriend & my friends. During school, my free time was non-existent since all of my energy was going toward my 5 classes. I didn't have time to go visit them very much.
Well now that I'm done with college, I've had some of that time free up. And I'm gonna be honest with you...I don't really want to be spending the majority of that time hunched over my laptop cranking out blog posts, replying to emails as soon as they hit my inbox, making sure that I'm caught up on Twitter, etc. You know what I mean?
I want to be OUT. Living. Doing. Being.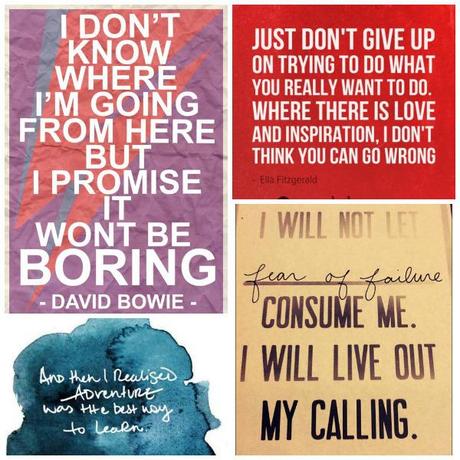 1 // 2 // 3 // 4
Don't take this the wrong way - I'm not quitting blogging by any means! I still love putting together posts and getting to know my sweet, sweet readers (that's YOU). I just feel a little more pressure now a days to post Monday-Friday. To reply to every comment. To answer emails within 24 hours of receiving them. To visit other bloggers' blogs who have visited mine.
You see, I don't want blogging to become a chore. AT ALL. I want my passion & love for it to continue to grow rather than diminish. With working more, making the drive to visit my loved ones a few days a week, keeping up with my workout schedule & studying for my NASM CPT exam...my plate is pretty full. I'm learning to find my limits and to stay within them. I don't want to give up sleep, because I HAVE to have a post up by midnight. I don't want to stay home when my friends are going to dinner because I HAVE to catch up on emails. 
I really hope that you guys get where I'm coming from.  I really hope that you know how I much I appreciate every single one of you reading, commenting, sending me emails, tweeting me, etc.  Because I appreciate it SO much. It really does mean the world to me that you guys care about what I have to say :)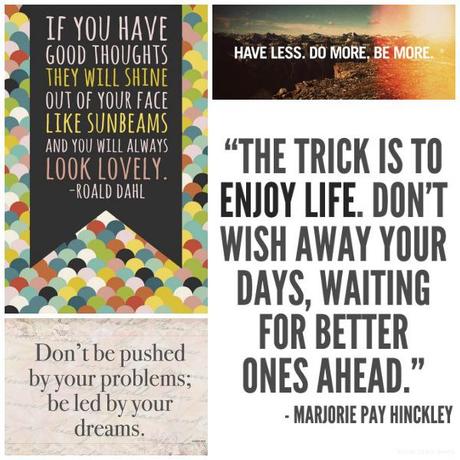 1 // 2 // 3 // 4
So by "Change is in the Air" I mean I may not get the chance to post every weekday. I might not be able to reply to every single comment (although I will read every single one and smile). I might not be able to say yes to every guest post or giveaway opportunity. I might take more than a few days to reply to an email. And I have to be OKAY with that. I don't want to feel guilty. I don't want you guys to think that I'm "too good" to communicate as well as I have been or that I'm too big for my "blogging britches" because I can assure you that that is not the case! I just want to focus my time & energy on things that I love :)
Things like:
- Reading  - Taking bubble baths - Getting 7 hours of sleep at night - Biking - Painting - Writing - Taking workout classes - Going on coffee dates - Giving my loved ones my undivided attention when I'm with them - Crafting - Cooking
I really, truly hope that you guys still love me :) I just want to stop, take a step back and do more of what makes me happy! Oh and I've been looking into going to grad school, too so that will also be another thing added to my plate. 
And last thing, I'm considering cutting back on offering ad spots. If you've already purchased one, you're absolutely going to have your ad on my blog :) I just don't want to feel obligated to post so that my sponsors get their money's worth. And I DO think they should get their money's worth ,which is why I'm considering axing some of my ad spots/prices. 
So, what do you say...still friends? :)

lovelylittlethingsblog.com