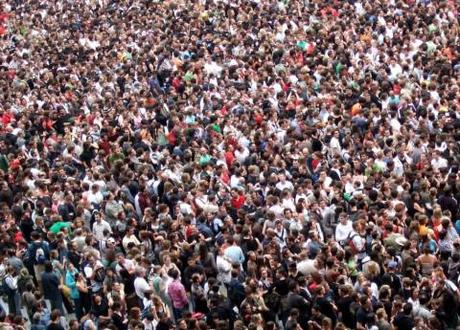 The UK: A crowded island?
The background
The population of England and Wales has grown by 3.7 million people since 2001 – the biggest rise since records began.
The soaring population was revealed in figures released from the 2011 census. London was particularly affected, with an 850,000 rise in inhabitants.
Perhaps inevitably, certain commentators have seized on the figures relating to immigration. But according to the statistics, the boom was also fueled by a rising birth rate and increased longevity – one in six of the population is now over 65.
Has the UK reached the tipping point? And if so, what can be done?
Close UK borders
A Daily Express editorial expressed horror that immigration apparently accounted for more than half of the population boom – and that this figure is set to rise over the next 15 years. "The appalling strains on our public services can only be imagined," said the editorial. Writing in The Daily Mail, Janice Aktinson-Small criticised the "open-door immigration policy" that has led England and Wales to this parlous state of affairs. "I am not against immigration per se but we need to close our borders until we can actually count the numbers that are here; assess our own population's needs; let those in that can contribute to a healthy tax return," wrote Atkinson-Small. "And, of course, genuine asylum seekers."
Census figures point to impending doom
"Unlike in times past, we have a rapidly increasing and aging population. This will place greater pressure on public services at the very time we have run out of the money to pay for them," wrote Philip Johnston in The Telegraph. Successive governments have shown "gross negligence" in failing to make plans for this possibility.
Get a sense of proportion
"The crowding is still only equivalent to four people standing on a rugby pitch," pointed out a Times (£) editorial. Of course, the latest census figures do highlight some areas for concern, such as the role of healthcare in a population that is living longer. But the immigration issue is rather exaggerated: "This is material for a lazy argument about the disbenefits of immigration, and there are places where the pressure on local public services are severe. But as the official body concerned with migration pointed out last week, immigration has had a beneficial economic impact."