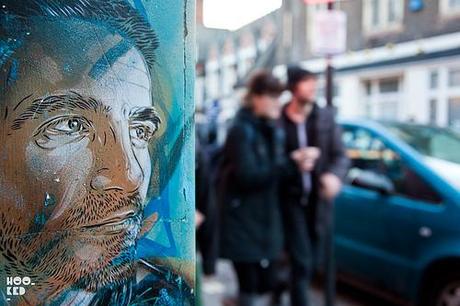 French stencil artist Christian Guémy aka C215 has been hitting East London's Brick Lane with several new multi-layered colourful stencil pieces. With each new visit to London, the artist's work seems to become more complex and the level of detail that goes into these stencil portraits continues to blow us away.
The artist has been in town the last few days on route to Dublin for this years OFFSET festival. Now in it's third year OFFSET has now become Dublin's premier creative festival and this weekend will see C215 at the festival in a panel discussion with Conor Harrington, Evan Hecox, Von and King ADZ. Hookedblog will also be joining the panel, so if you happen to be in Dublin and attending the festival swing by and say hello.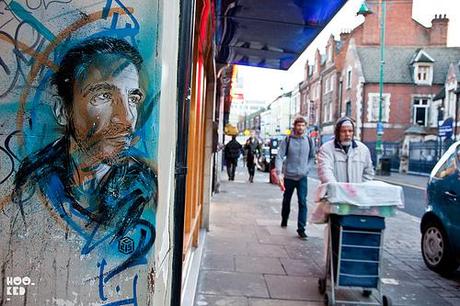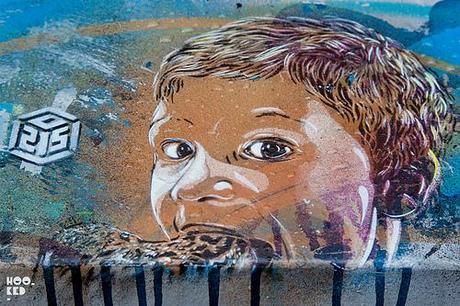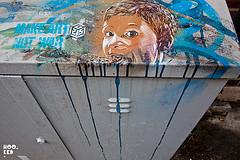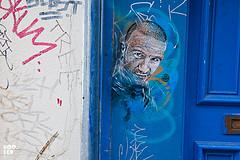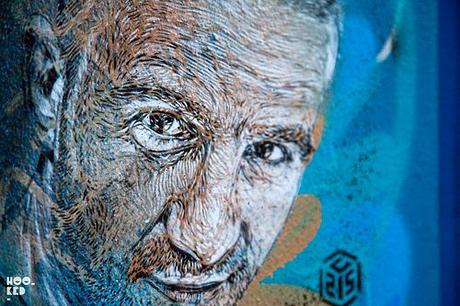 To see more of C215 work have a look at his street work from his last London trip back in July 2011.