Last night I was invited to attend the grand opening of the Leighelena boutique (aka my new favorite jewelry designer) in San Antonio. I can honestly say, I've never been to a more exciting store opening and was greeted by the sweetest staff and the beautiful Leigh herself! Check out my interview with her and learn more about her collection below -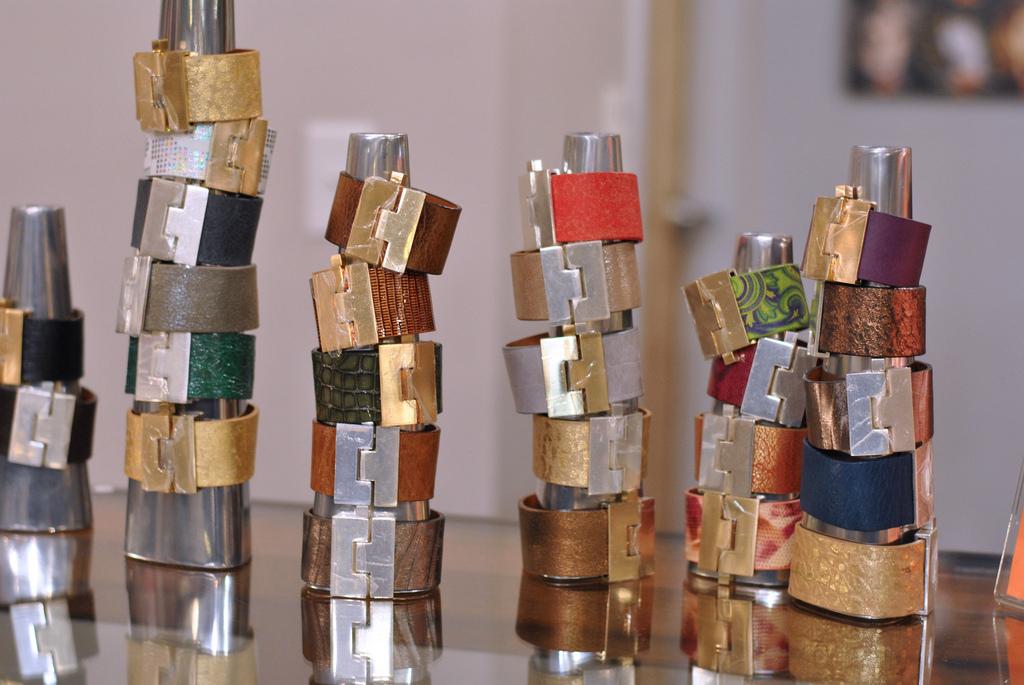 What do you love most about being a jewelry designer?
Leigh: I love the tangible gratification of creating something. After a lot of hard work sourcing new materials and leather and pairing them together with the right hardware, there is nothing better than seeing a client's excitement and joy wearing one of our pieces.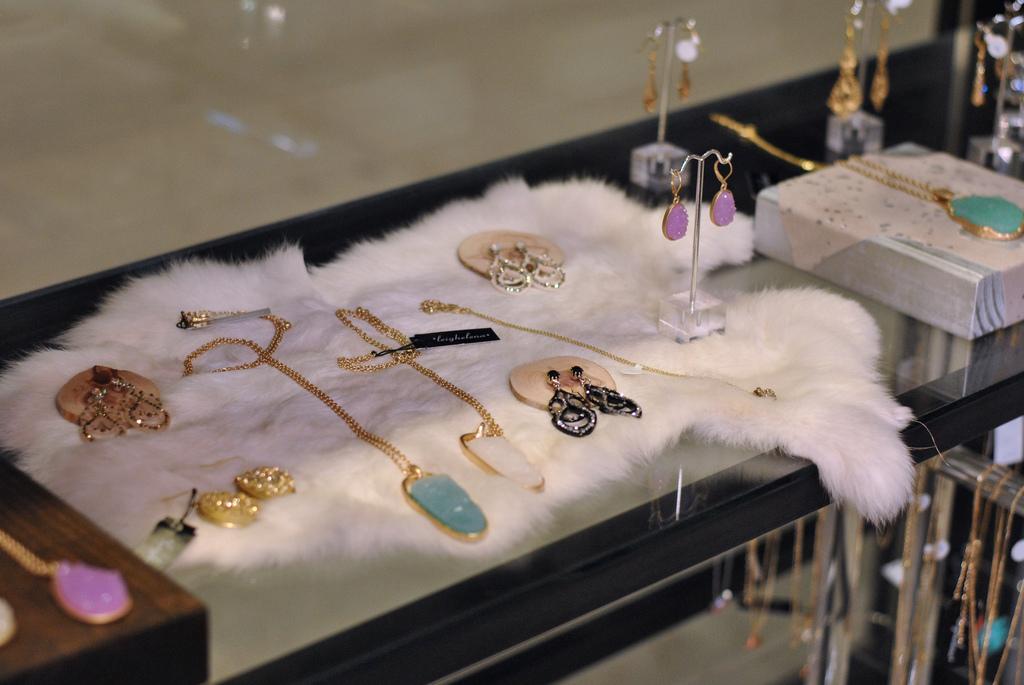 What styling tips would you give for someone wearing your pieces?
Leigh: Make it your own! I have some friends who channel minimalism while I love to add layer upon layer. As long as you feel comfortable and happy in it, you will rock it well!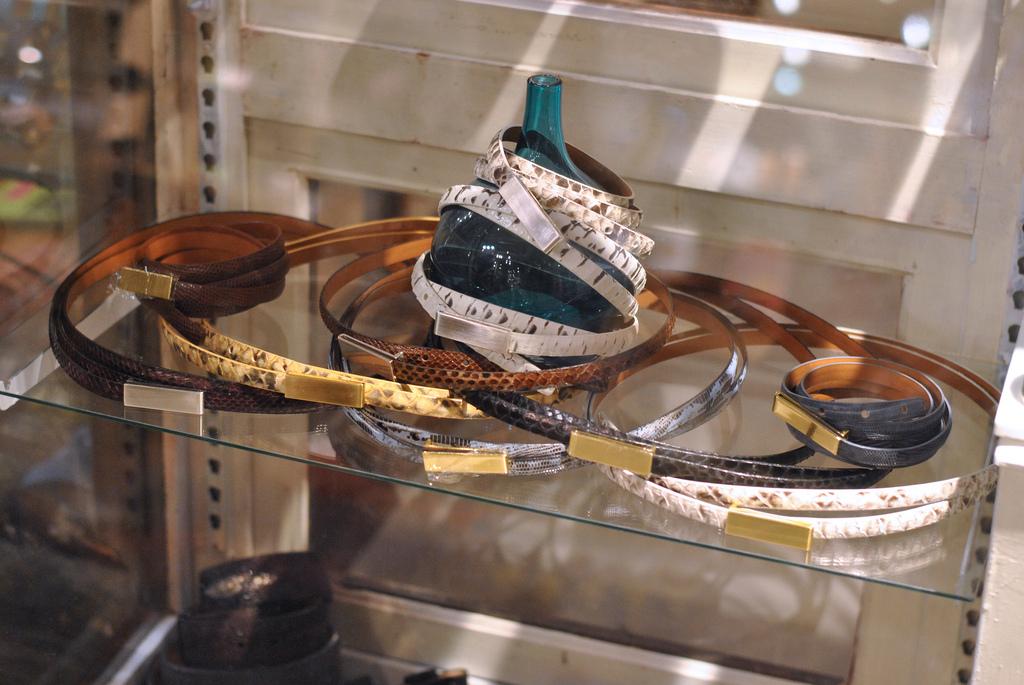 Where was the most exciting place you've seen Leighelena featured?
Leigh: I have to admit that we have been blessed with many cool, hip magazines supporting us as well as supermodels and super popular actresses spotted wearing our goods. But my personal favorite Leighelena moment was Barbara Walters wearing one of our pieces.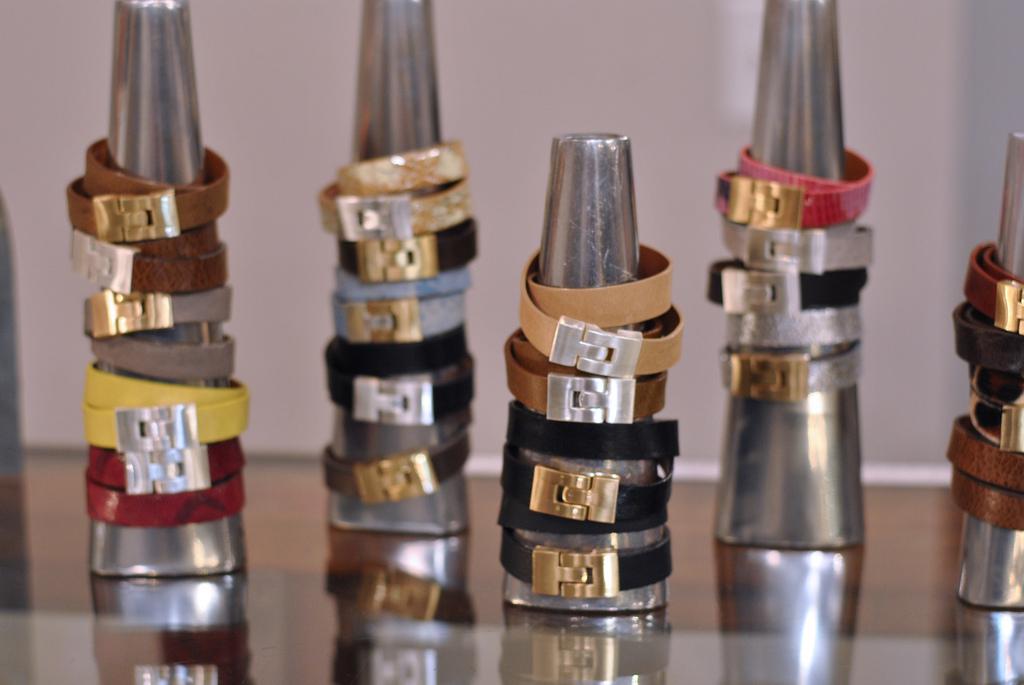 What is your personal favorite piece from your line, and why?
Leigh: Our enamel and exotic skin cuffs are probably my favorite (although it is so hard to choose!) because is perfect for my love of layering and because the every piece is truly one of a kind. It goes well with our jigsaw bracelet, too, which has become one of our signature pieces. During the rare, quiet moments of the day, it always reminds me of just how far we have come since the company's inception six years ago.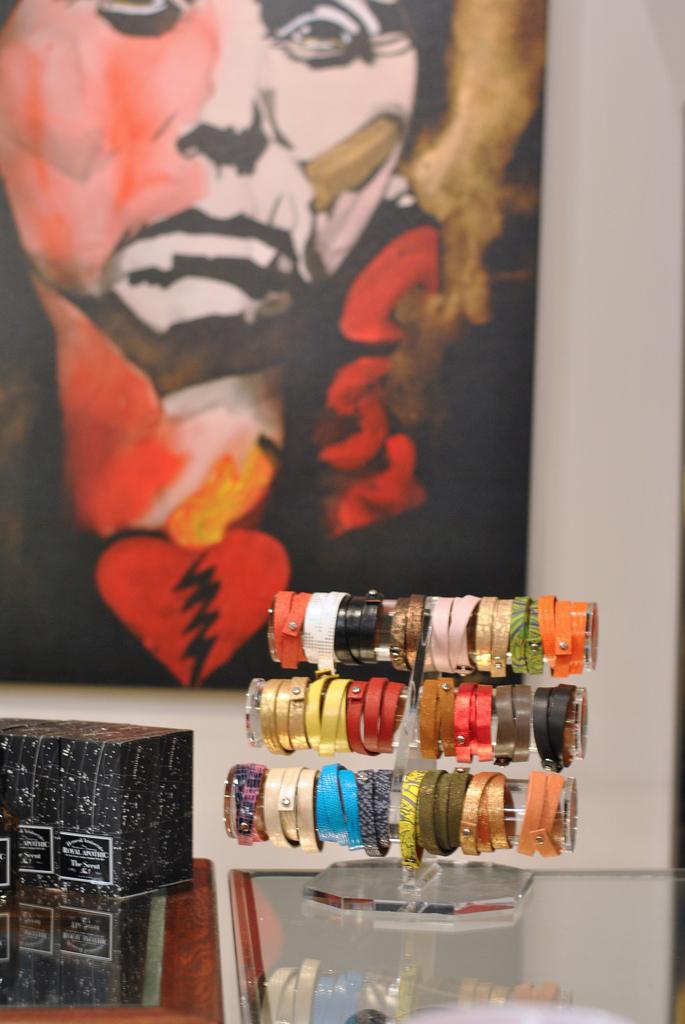 What made you want to bring your designs into San Antonio?
Leigh: We love San Antonio! The culture and vibe is amazing. Not to mention the creative renaissance it is having. We are excited to join the community and are happy to have landed at Pearl Brewery, an amazing location to set-up shop.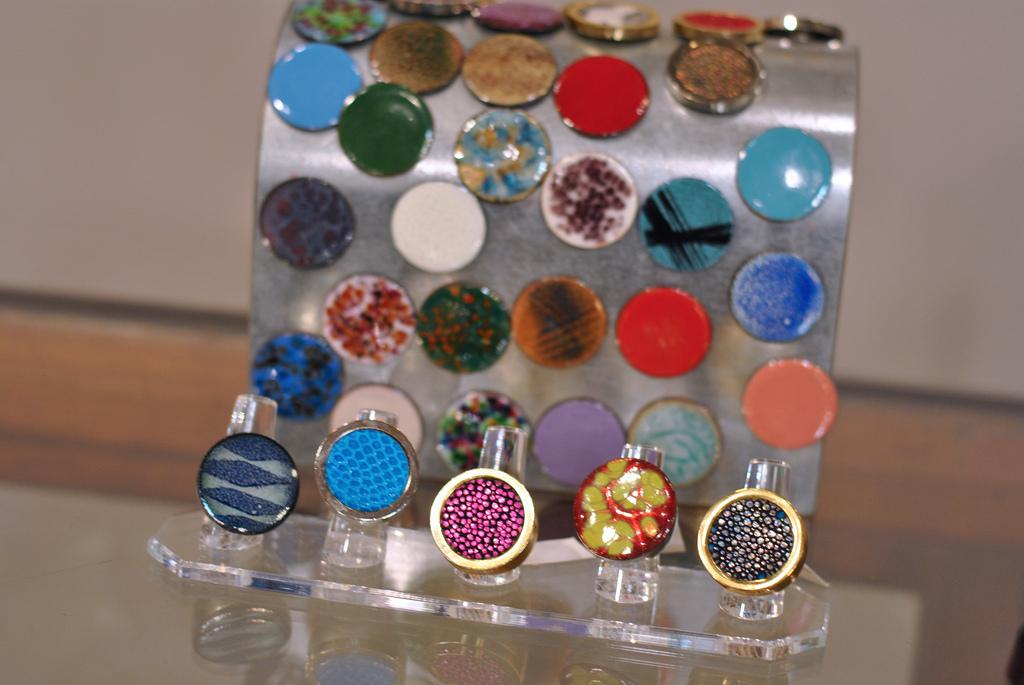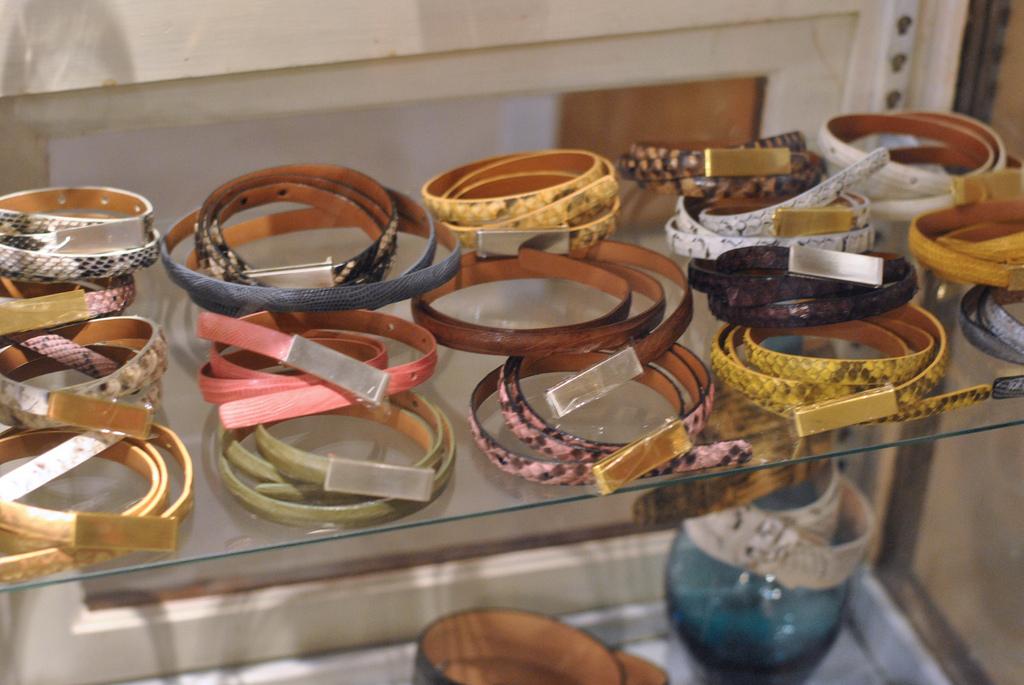 Leigh is seriously the one of the coolest gal's I've met - and it shows through her entire collection. Her line is filled with unique cuffs, bangles, belts and even the coolest magnetic rings! All made with the most outrageously cool materials - like exotic skins, stingray and the most luxurious leathers you've touched. Not to mention, they won't break your bank! I currently can't get enough of Leighelena -
Check out her full collection here!