Hello lovelies :D
Hope Monday is treating you all nicely. I am going to review two pinkie shades of eye shadows for you today to beat the Monday blues. ;) I got this one when i was leaving Mumbai and wanted something from each of the brands that are exclusive to Mumbai.They have so many colors to choose from and i would have loved to pick some more but my luggage was already exceeding the weight limit so had to manage with this only. BTW when I picked up two shades I got the palette for free. :D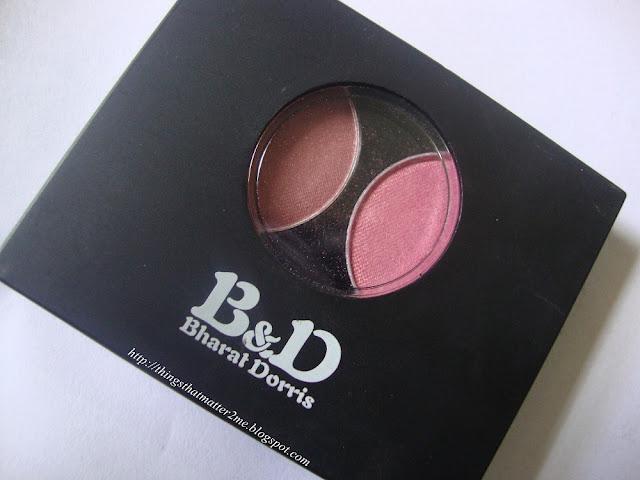 Price:

INR 250/- for a refill. I believe they have increased the price to 300/- but am not sure.
There is no information on these refills on the website but they do have a lot of variety with them. Matte, shimmery, frosty,duochrome, pearl finish and they just have plain numbers for them.No name.I do not exactly remember the nos as i got them long back and its pasted with tapes at the bottom so impossible to separate it from the palette without braking them...I remeber it as 16 and 10 but i am not sure actually!
My Experience:
Okay so i was intending to pick some shade that i dont have already so when i swatched all the super pigmented eye shadows at the store i quite liked the subtle brownish pink a lot.It has a pearl finish & can be used as an all over lid shade or as a crease color for some definition for n*de everyday eye makeup as well with a beige on the lid. I like how easy this shade is to work with. you can just pick some color on your finger and put it on your lid without much precision and it will still look good. ;) just put on some mascara and kohl and you are done. It will make a wonderful everyday wear for office goers.  
The 2nd shade is just the opposite i would say.its pink-gold duo-chrome that looks absolutely stunning on the eyes.It is one shade i will definitely repurchase if i ever run out of it. 
Here is a swatch.Hope you get what this beauty really looks like.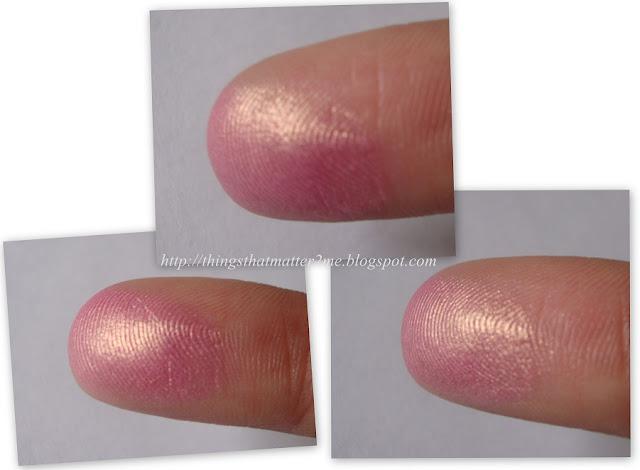 Its gorgeous shade and looks awesome when you have ethnic wear on! Not that its not wearable otherwise. You can apply it lightly all over the eyes and it looks amazing just like that. :) Though it looks so pink on the pan its actually more gold on the eyes. <3
lets have a look at the swatch with and without base!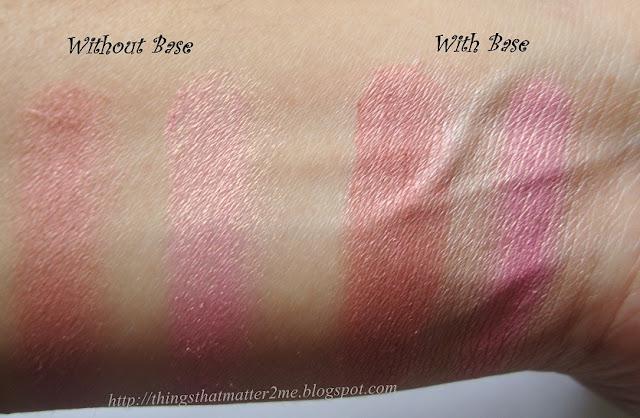 Now lets focus on the packaging. Well you can get the refills alone but they give you the palettes for free if you get the exact no. of refills they have palettes for.I guess they have palettes for 4/6/12 refills as well.
The packaging of this palette is nice with a transparent circle of plastic on top so that you can see the shades inside. It also provides an applicator and a tiny strip of mirror on the inside that only works if you have an emergency.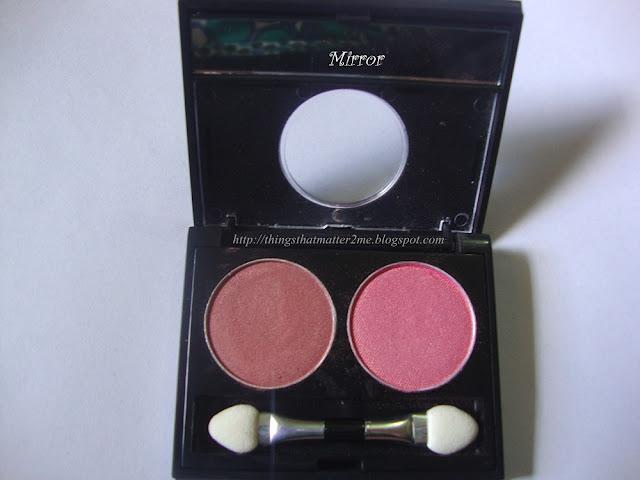 The applicator is not of any use though! It drinks more e/s than it puts on the lid. :P but still it kind of makes the palette look complete somehow. ;)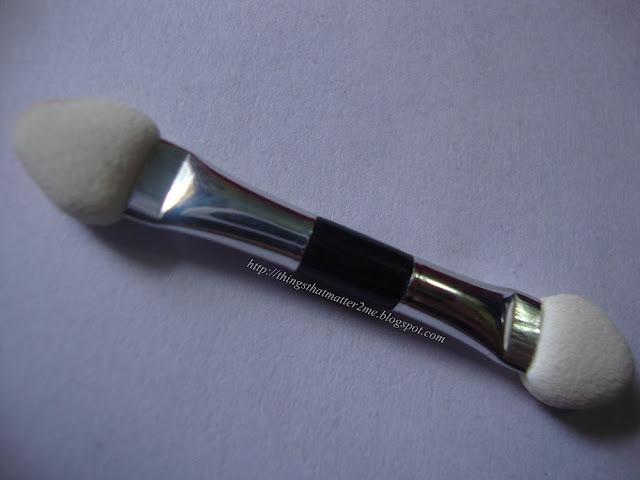 Both the shades do not have much fall out when you are applying it on the eyes but they are so fine that they kind of crumble if you do not use the brush with a light hand and fly everywhere on the palette. Not a major con. And as long as it does not messes up my under eye area i am fine with it. ;) 
the shades are nicely pigmented and last for a day on my dry lids and do not crease for around 4-5 hrs easily.With a base it does not crease till the time its there.So a great deal for the price. ;) The darker shades are actually so so pigmented that you will love it if you are an eye makeup person.
I am quite satisfied with my purchase and am definitely picking up more shades nect time i am off to Mumbai.   I like these better than Inglot some how and the fact that i do not need to get a palette first is a bonus. :)
My Rating:

4.85 out of 5
My Recommendation: Sure! If you like doing eye make up then definitely yes. These are so pigmented,affordable and have some amazing shades to choose from. I absolutely love these and would recommend these to everybody. :)
Hope that helped!
luv
jyo :)
P.S: Would have loved to show it on my eyes but right now I've jungle eye brows.. :| Will do a n EOTD once am clean and nice. :P