Lately all the talk has been about "BB Creams". I'm sure a lot of you have succumbed to this craze now that they are more easily available to those of us that live in the United States. Bobbi Brown has one (how fitting), Boscia has one, and Dr. Jarts has several. Plus there are the ones you can find from other countries. What I didn't realize when I first became interested in this genre is that I had a version of this sitting in my collection. Miracle Skin Transformer, which I reviewed here , has all the characteristics of a BB cream. It protects your skin, it primes your skin, it hydrates your skin and it also acts as a foundation. When I wrote my original review it was December and I said I hadn't used it in the summer. Well now I have and I find it works better for me in the summer than it did in the winter. I always need foundation but I can't tolerate anything heavy since everything slides off my face when I get hot. I like the lighter level of coverage MST gives me plus it's practically all in one.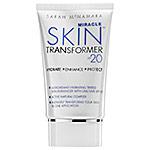 Miracle Skin Transformer has expanded their original offerings. Not only do they now have 6 shades plus a translucent available, they also have created a product called Treat & Conceal. This is available in 3 shades (light; light/medium; medium) and is great for under eye areas, blemishes and all around concealing. It contains the same ingredients as the original MST but adds in White Rose & Chamomile Natural Flower, extracts that protect and delivers anti-inflammatory and soothing benefits – as well as Vitamin F and Witch Hazel. MST Treat & Conceal protects and helps heal blemishes and redness. For those of us without blemish problems Treat & Conceal helps with the appearance of fine lines and puffiness under our eyes.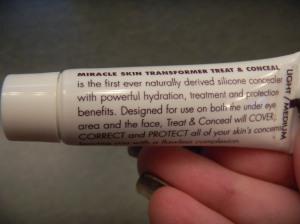 I have a sample of MST Treat & Conceal in the Light/Medium shade. Ideally I'd like it in Light but this also works well for me. I use this in conjunction with my Miracle Skin Transformer most days but I've also used it as my concealer of the day with other lightweight foundations and tinted moisturizers. The texture of the two products is very different. Treat & Conceal is thicker and a little more difficult to spread but that makes it better suited for its purpose. This has a very silky texture due to the silicone in it. I find it works best using my fingers as my tool. A little bit goes a long way.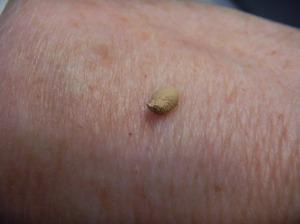 Miracle Skin Transformer in Light next to Miracle Skin Transformer Treat & Conceal in Light Medium are shown so you can see the texture difference more than the color difference.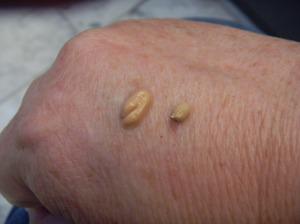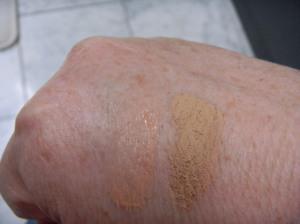 The price of MST Treat & Conceal is $36 with free shipping. It's currently available on the Miracle Skin Transformer website and on Sephora's website and in the fall the line will be available in 123 Sephora stores too. Read what Sephora and MST have to say if you need any more convincing:
This product contains plant-derived collagen and vitamin F help minimize signs of aging and improve skin's resilience and tone. Salicylic acid helps treat blemishes without drying the skin. Powerful vitamin K treats vascular conditions like dark circles and broken capillaries. White rose and chamomile extracts act as natural skin-calming agents with anti-inflammatory properties. The addition of ceramides keeps your skin smooth and glowing.

If you've been interested in trying out BB creams or curious about Miracle Skin Transformer in general, summer is a great time to do so and now there are two products I can recommend. — Marcia

Email
Print
Facebook
Reddit